As son refuses to conduct father's funeral, daughter carries out last rites
Gone are the days when people use to value relationships irrespective of financial constraints. In today's world, relationships are based on financial matters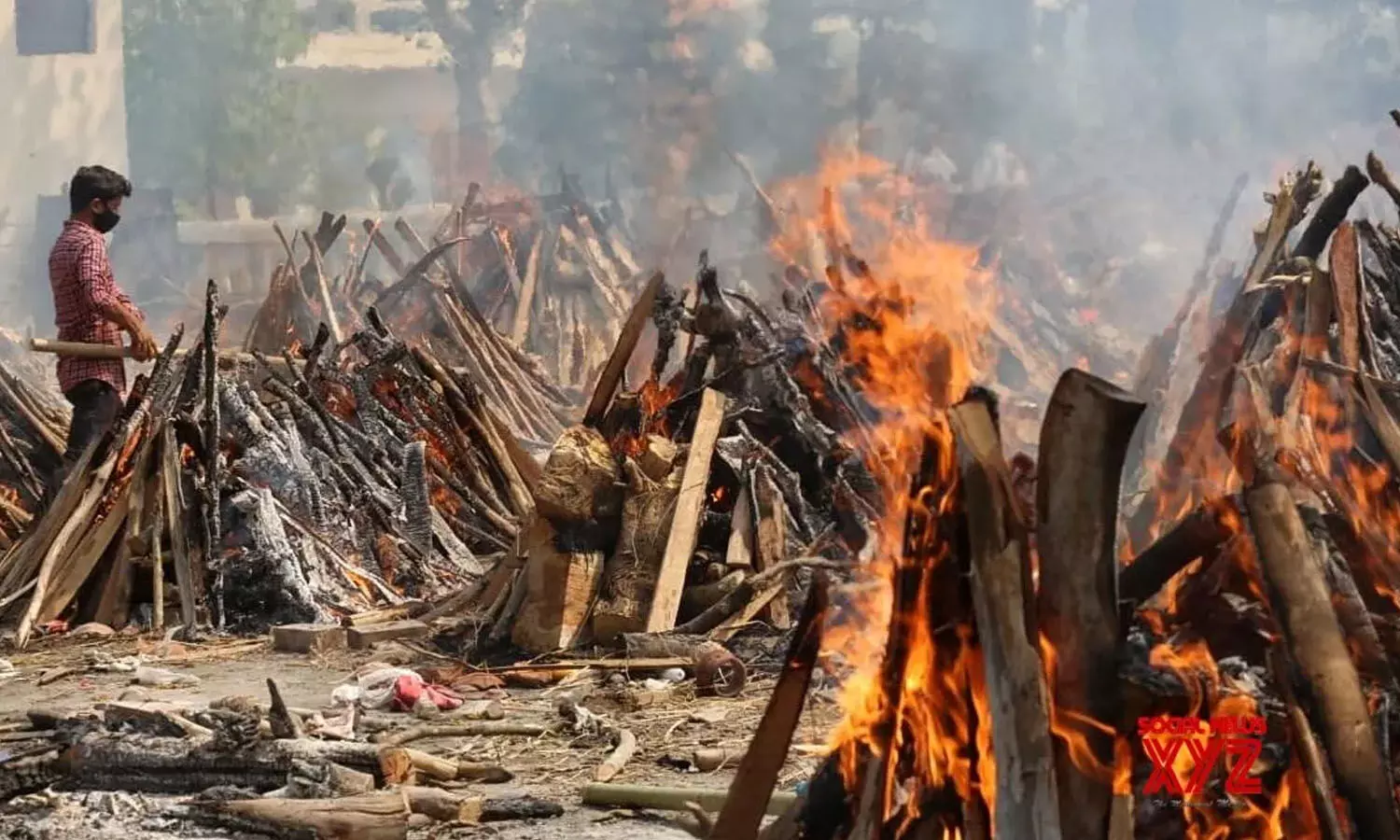 HYDERABAD: Gone are the days when people use to value relationships irrespective of financial constraints. In today's world, relationships are based on financial matters.
Of all the relations, the father-son relationship has a unique bonding where the father bears all the burden for the success and well-being of the son, and the latter will have great respect for the father and takes care at all odd times. However, some sons have become greedy for money and making the emotional bond into a financial relations, leaving parents to their fate. An incident was reported NTR district where a son refused to perform his father's funeral as the latter denied giving him property. The incident has evoked criticism from the neighbors after the daughter of deceased man took up the responsibility and performed the last rites.
Ginjupalli Kotaiah (80) of Anigandlapadu, Penuganchiprolu mandal of NTR district has a daughter and son. He has disputes with his son over financial issues. Kotaiah who has a piece of land sold it for Rs. 1 crore and distributed over Rs. 70,00,000 and retained the remaining amount with him.
However, a son who is not satisfied with what he got was frequently fighting for the remaining amount, which led the parents to leave for their daughter's home in Gummadidurru.
He has been staying there for the last six years. Meanwhile, Kotaiah collapsed and breathed his last on Friday and the family members informed the son to take Kotaiah to his house and perform the funeral.
The son refused to take the father's body and put a condition of giving the remaining amount of Rs. 30 lahks for him to hold the last rites. After an altercation, daughter Vijayalakshmi completed the last rites, which left the locals in absolute shock and concerned over the plight of an elderly couple.
First Published: &nbsp 4 Feb 2023 7:44 AM GMT