Dharmana offers to quit for Visakha cause again, Jagan dissuades
Dharmana Prasada Rao met Jagan and reiterated his desire to resign to fight for the establishment of Visakhapatnam as the administrative capital of the state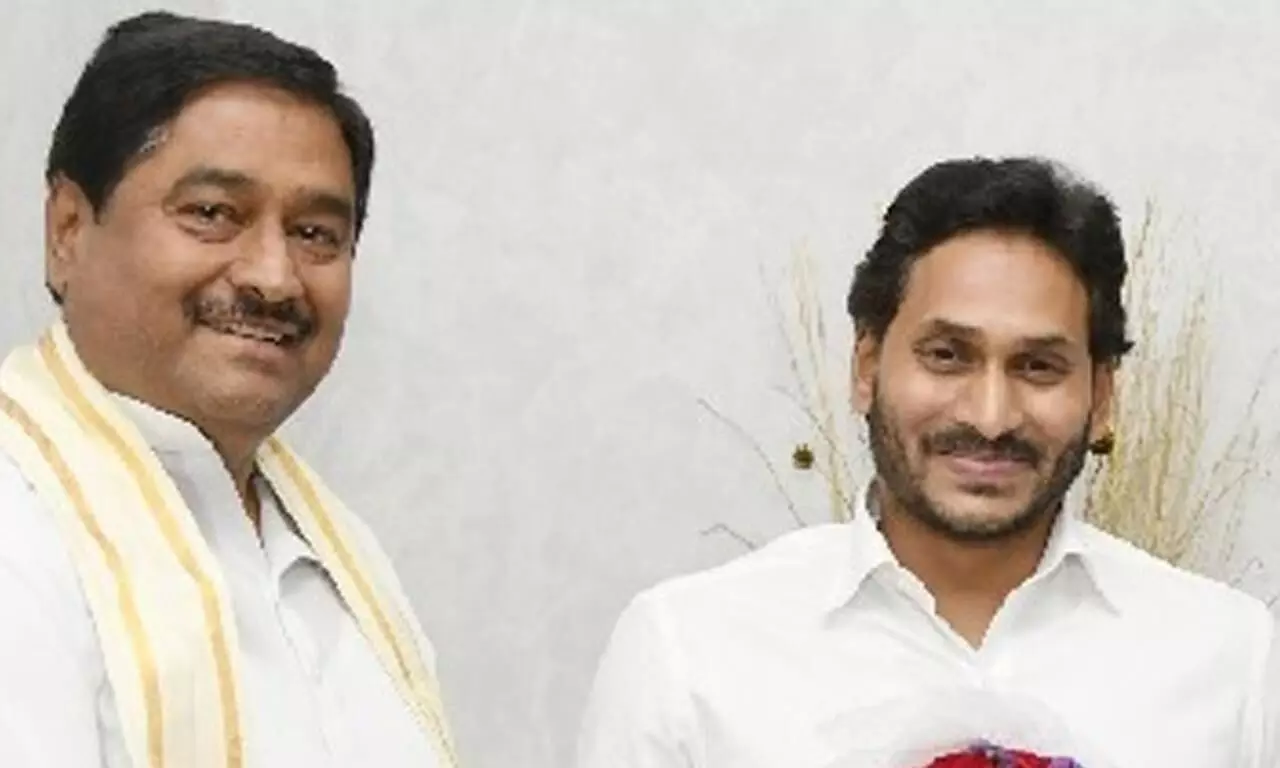 AMARAVATI: Andhra Pradesh Revenue Minister Dharmana Prasada Rao on Friday met Chief Minister YS Jaganmohan Reddy and reiterated his desire to resign from the ministership to fight for the establishment of Visakhapatnam as the administrative capital of the state. He sought the Chief Minister's permission to step down, only to be dissuaded by the latter.
Dharmana, during his meeting, told YS Jaganmohan Reddy that the need for taking up the 'Visakha as administrative capital' movement was far greater than his ministership. While restraining Dharmana Prasada Rao from taking a decision to this effect, the Chief Minister told the North Andhra strongman that comprehensive development of the state was of paramount importance. State's overall growth takes precedence even over the fulfillment of the aspirations of the north Andhra region, he asserted.
Jagan also reminded Dharmana Prasada Rao of his and their government's commitment for equitable distribution of the fruits of development to all regions of the state through decentralisation and with an all-encompassing growth agenda.
This was the second time that Dharmana Prasada Rao had offered to resign from the state Cabinet to strive for the cause of Visakhapatnam, which he strongly believes, would in turn put the backward region of north Andhra on a progressive path.
First Published: &nbsp 21 Oct 2022 1:48 PM GMT