Farmers Maha Padayatra to arrive in Rajahmundry, YSRCP to hold a counter meeting
The farmers will march for about 8km from Paper Mill in the morning and continue to Morampudi in the evening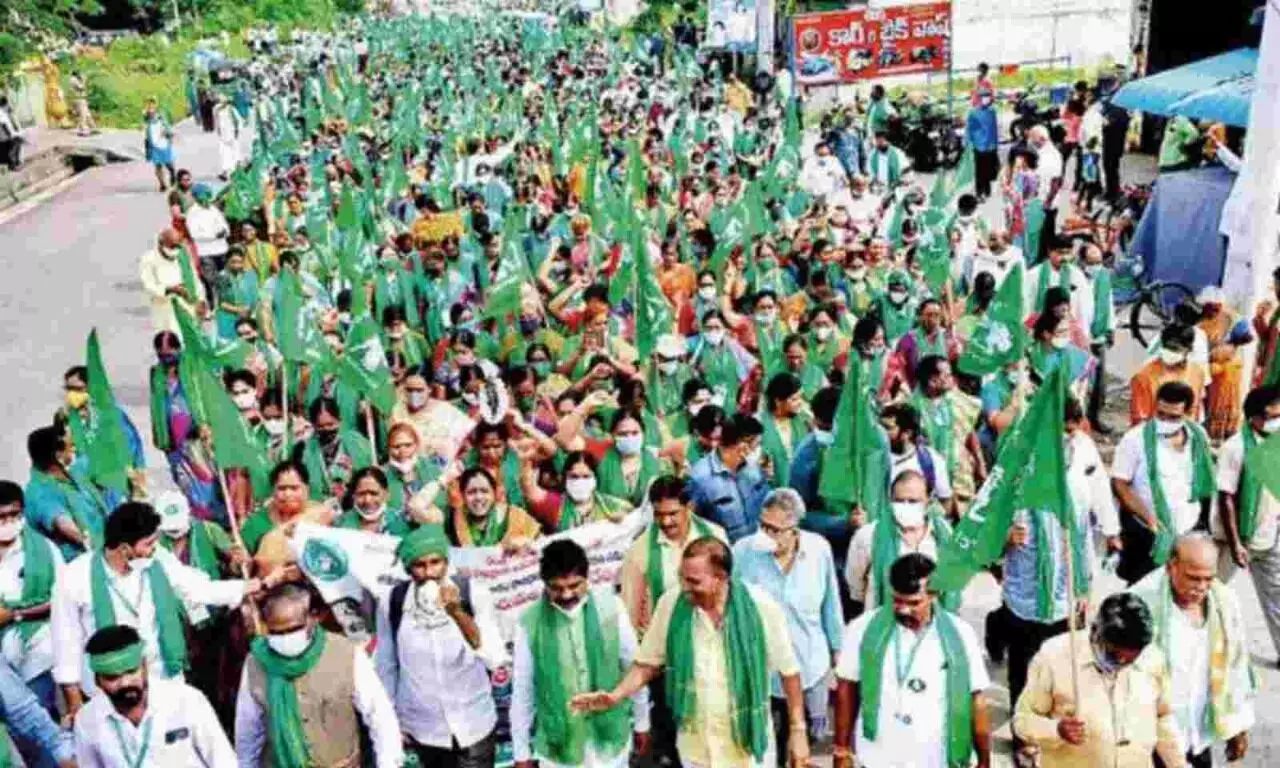 RAJAHMUNDRY: The Amaravati farmers Maha Padayatra launched in demand to retain Amaravati as the single capital has reached 37th day today. The Maha Padayatra will be held in Rajahmundry of East Godavari district on Tuesday. The farmers will march for about 8km from Paper Mill in the morning and continue to Morampudi in the evening.
Meanwhile, the YSR Congress party has scheduled a huge public meeting at Azad Chowk through which the Maha Padayatra will pass place in support of the decentralisation of development.
The police have deployed huge forces at Azad Chowk as Maha Padayatra and YSRCP meeting will take place at a time to avoid untoward incidents.
Attack on locals who protested against TDP's Padayatra
Situation and Azad Chowk turned tense after a commotion between the Padayatris and locals. Locals, who were staging a peaceful protest on Tuesday, were attacked by the Padayatris, who threw stones and water bottles at the locals. They said that it was all plan of the TDP leaders who were organize the Maha Padayatra to provoke the locals and disrupt peace in the area.
First Published: &nbsp 18 Oct 2022 4:41 AM GMT