I will stand by flood-victims, says YS Jagan
"It is the responsibility of this government to do good for all of you," said Andhra Pradesh Chief Minister YS Jaganmohan Reddy
AMARAVATI: "It is the responsibility of this government to do good for all of you," said Andhra Pradesh Chief Minister YS Jaganmohan Reddy on Tuesday as part of his two-day tour of the flood-hit areas in Ambedkar Konaseema district.
Jagan said that he would stand by the victims of the flood. He visited Arigelavaripeta and met people who were affected by the recent floods.
Jagan also said that a bridge would be built at G Pedapudi Lanka. He said that the flood-damage compensation would be provided before the end of the season. He inquired about the work of the officials and volunteers in supporting the flood victims. Jagan said that the compensation would be given as soon as the flood damages were estimated. He said that the government would do its best and take all the necessary measures.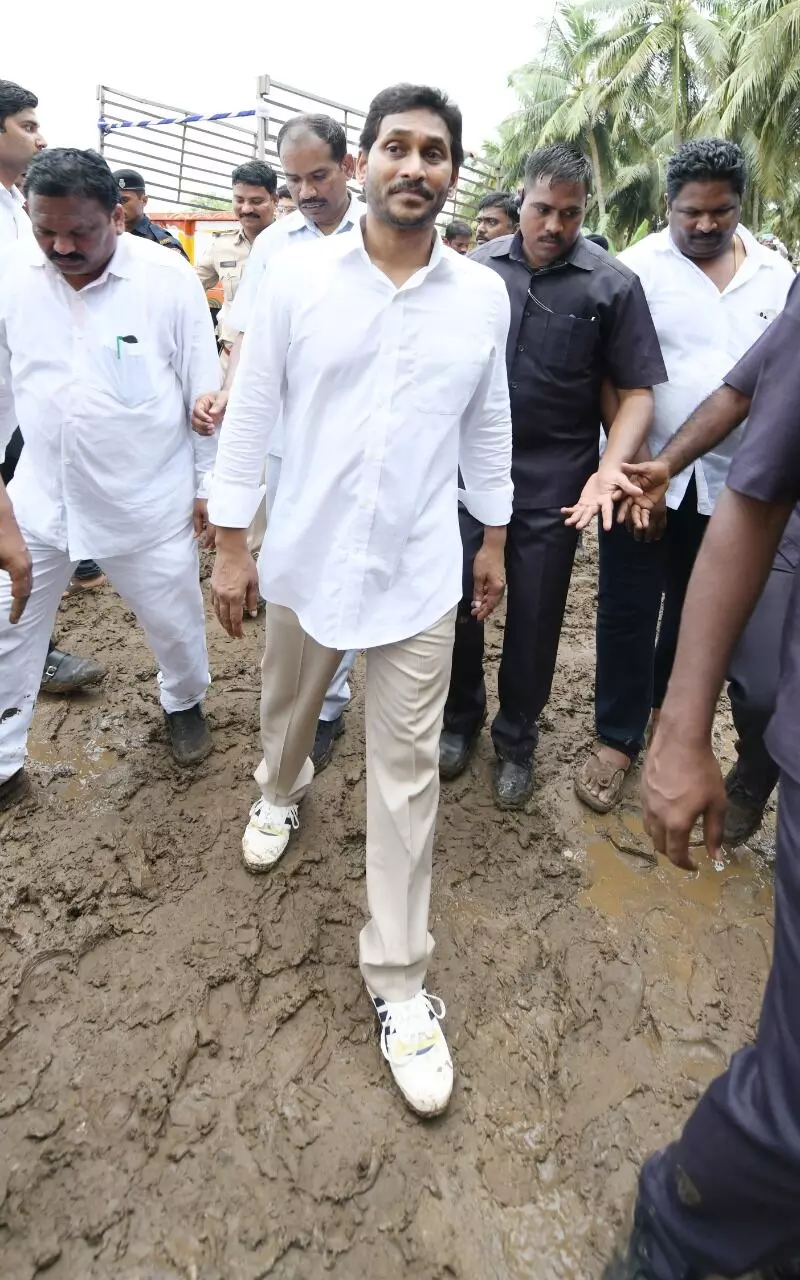 He later visited Puchkayalavaripeta of Oodumudi Lanka where he spoke to the flood victims and sought to find out their needs that his government can address. The Chief Minister also inquired about the quality of relief camps. The flood victims told Jagan that they were well taken care of in the camps and that the volunteers did a good job. The chief minister said that the officials were sent to the field on a priority basis and all precautions were taken to ensure that there was no loss of life..

Jagan reached Mekalapalem in Rajolu mandal of Konaseema district and met the family of Nagaraju, a resident of Karakatta. He assured him of a pucca house. The Chief Minister later left for Rajahmundry for an overnight stay. He is scheduled to visit Eluru on Wednesday.
First Published: &nbsp 26 July 2022 12:49 PM GMT