ISRO to launch PSLV-C53 in June
They reported that the launch would happen from the Second Launch Pad at Satish Dhawan Space Centre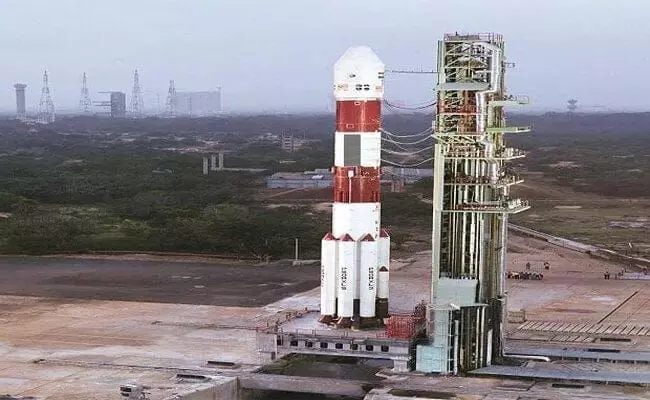 HYDERABAD: International Space Research Organisation (ISRO) has announced on Thursday that its commercial arm National Space India Limited (NSIL) would the launch the PSLV-C53 mission on June 30.
They reported that the launch would happen from the Second Launch Pad at Satish Dhawan Space Centre, Sriharikota at 6:00 pm on June 30, and that the countdown would begin 25 hours prior to the launch, at 5:00 pm on June 29.
The launch vehicle would carry a DS-EO satellite and two co-passenger satellites which were made in Singapore. The DS-EO would carry an electro-optic, multi-spectral payload that will provide full colour images for land classification, to serve humanitarian assistance and provide disaster relief inputs.
ISRO also said that this would be the 55th mission of PSLV and 15th mission using PSLV-Core variant. It would be the 16th PSLV launch from the second launch pad at Sriharikota.
First Published: &nbsp 23 Jun 2022 11:17 AM GMT