Balakrishna flays Jagan, says AP CM failed to fulfill promises
TDP MLA from Hindupura Nandamuri Balakrishna accused Andhra Pradesh Chief Minister YS Jaganmohan Reddy of failing in fulfilling the promises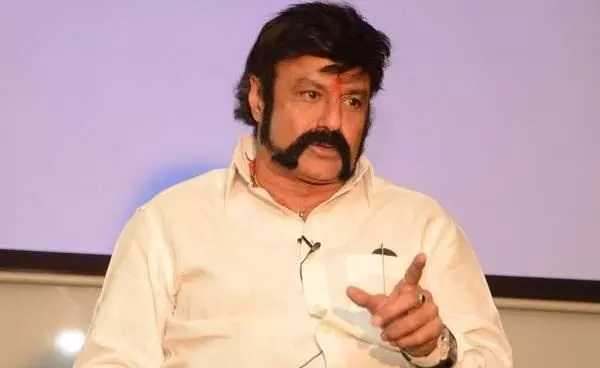 LEPAKSHI: TDP MLA from Hindupura Nandamuri Balakrishna accused Andhra Pradesh Chief Minister YS Jaganmohan Reddy of failing in fulfilling the promises he made at the time of last elections.
Balakrishna, who participated in the TDP-sponsored 'Badude Badudu' programme in Lepakshi of Satya Sai District lashed out at Jagan and his government for its inability to fight with Centre on a host of issues, including the special status for the state. He demanded that the state government list out all the activities it had undertaken to fight for the special status issue.

The TDP legislator also denounced the ruling party MLAs for merely using their power only to vote in the President and Vice-President elections but not for the development of the State. He also expressed his anger over the indiscriminate increase in prices.

Attacking Hindupur MP Gorantla Madhav over the video scandal, he said that the tainted MP lowered the dignity of the Parliament by hoisting the National Flag.

First Published: &nbsp 18 Aug 2022 1:38 PM GMT