Chandrababu writes to DGP, demands action against police
Telugu Desam Party president and former Chief Minister N Chandrababu Naidu has alleged that the police are delaying the probe into former Chittoor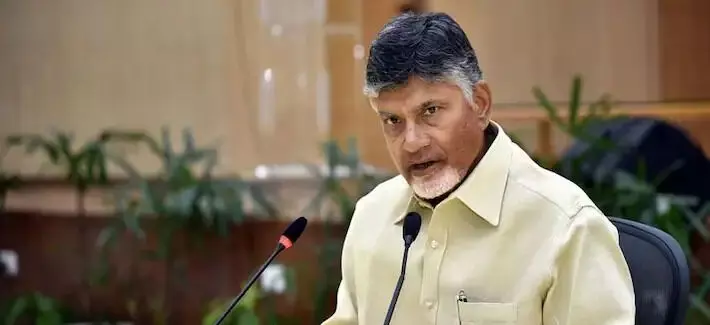 HYDERABAD: Telugu Desam Party president and former Chief Minister N Chandrababu Naidu has alleged that the police are delaying the probe into former Chittoor mayor Katari Anuradha couple's murder. He said in a letter written to the Director-General of Police of AP on Saturday said that the family members wanted the accused to be punished without delay. He alleged that the police were threatening witnesses without considering the victim's request.
Naidu said that a man named Prasanna was harassed to get the details of Satish who is a key witness. "Prasanna's brother said it was unfair to attack and arrest him for having marijuana in his house and arrested Mayor Hemalatha who obstructed it," Naidu said.

Chandrababu complained that a police jeep had been rammed on her while protesting at the police station. He demanded that action be taken against the police for making an illegal case against Poorna and to take action against the local police for threatening TDP leaders.

First Published: &nbsp 25 Jun 2022 7:54 AM GMT