Naidu meets Gandhi in LV Prasad Hospital, slams YSRCP for attack
Telugu Desam Party (TDP) chief Chandrababu Naidu paid a visit to party leader Chennupati Gandhi at LV Prasad Hospital in Hyderabad on Monday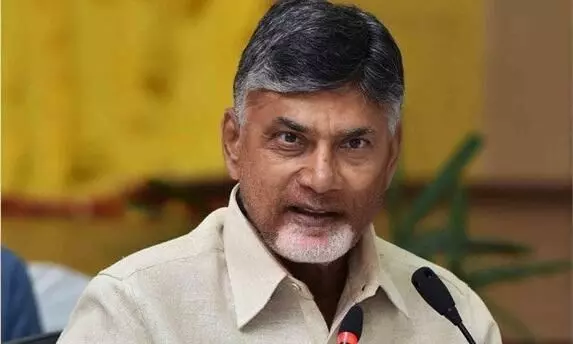 HYDERABAD: Telugu Desam Party (TDP) chief Chandrababu Naidu paid a visit to party leader Chennupati Gandhi at LV Prasad Hospital in Hyderabad on Monday. Naidu consoled Gandhi, who was attacked by unknown assailants in Vijayawada on Saturday, and assured him of all the support from the party.
Adding that Gandhi has lost his eye, Naidu blamed the YSRCP government for the atrocities on the TDP cadre. He alleged that rowdy elements were causing law and order issues in the state.

Chandrababu rubbished police claims that the incident had happened due to emotions and questioned why police were trying to shield the accused. Naidu said that he would not spare anyone involved in the attacks and warned of severe revolt if the YSRCP cadre resorted to such acts.

First Published: &nbsp 5 Sep 2022 2:05 PM GMT