Why should we support corrupt Amaravati cause, questions Botsa
AP Minister for Education Botsa Satyanarayana has once again slammed the Amaravati Maha Padayatra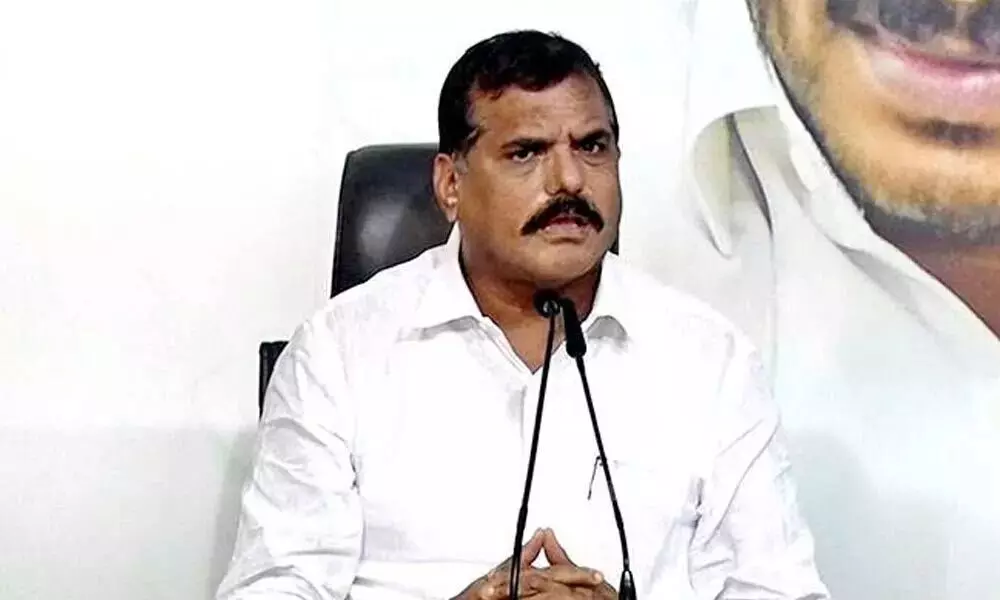 VIZIANAGARAM: Andhra Pradesh Minister for Education Botsa Satyanarayana on Thursday has once again slammed the Amaravati Maha Padayatra claiming that no farmer was taking part in the march. He described the movement as a programme sponsored by some TDP leaders and realtors in the guise of a farmers' agitation.
Addressing a gathering at a meeting in Seetham Engineering College in the Vizianagaram district headquarters, the minister wondered what they were trying to achieve and questioned why the people of his region should support their cause.
Stating that the State Government had disclosed in the Assembly the details of the massive-scale corruption that took place in the name of Amaravati, he said that he was ready for a debate with the TDP over the development of the north Coastal Andhra.
The Minister also reacted to the Bharat Rashtra Samithi (BRS) announced by Telangana chief minister K Chandrasekhar Rao on Wednesday, saying that there was nothing wrong with the renaming of a party. He said that the BRS would be another political party and made it clear that there would be no influence of it on the YSRCP.
First Published: &nbsp 6 Oct 2022 2:02 PM GMT