After 7 failed surgeries, Zambian nurse undergoes rare operation at KIMS, Hyderabad
The 36-year-old woman, a nurse at a hospital in Zambia and mother of three children, underwent a hysterectomy at the hospital where she worked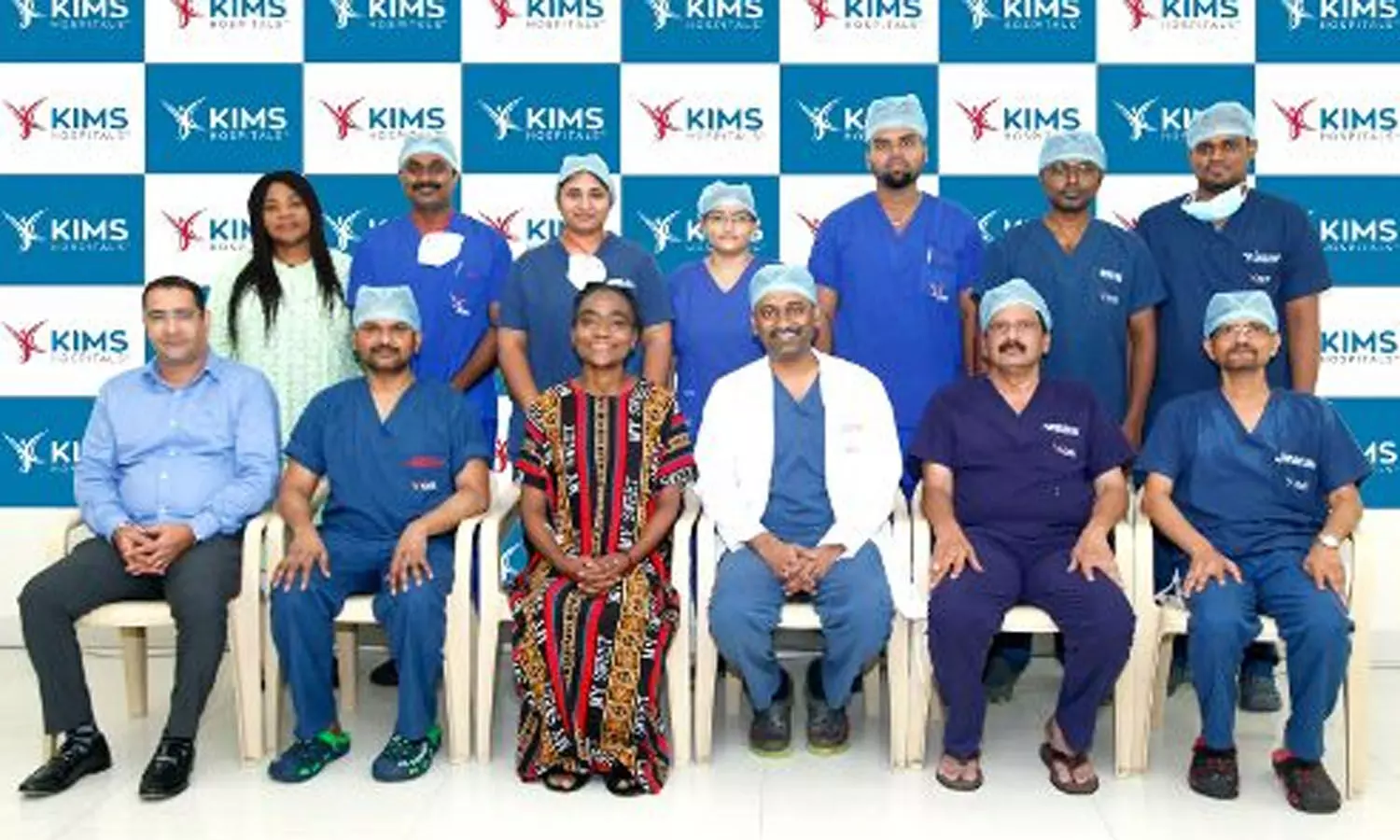 HYDERABAD: After seven failed surgeries in her home country, a Zambian nurse underwent a rare surgery at KIMS hospitals in Hyderabad. The nurse approached KIMS Hyderabad with serious health problems, and renowned specialists at the hospital performed a rare surgery that saved her life.
The 36-year-old woman, a nurse at a hospital in Zambia and mother of three children, underwent a hysterectomy at the hospital where she worked. Her intestines were damaged as a result of the surgery's complications.
She was taken in for surgery to fix what was wrong, but the surgery failed. She had seven surgeries to treat the intestinal damage in all. She was critically unwell after all seven procedures failed, and she was unable to eat or pass stools.
Dr. G. Parthasarathy, Sr. Consultant, Surgical Gastroenterology, Laparoscopic, and Hepato-Pancreaticobiliary Surgery at KIMS hospitals, said, "She was immediately airlifted to Hyderabad. She was not offered any liquid or solid food while travelling, and a cotton pad was placed on her abdomen. She was immediately admitted to the KIMS ICU upon arrival. Initially, a 7-hour surgery was performed, and stitches were placed on the ruptured intestines. However, since the illness had already progressed, portions of the intestines were removed. As this was a complicated surgery, she was hospitalized in the intensive care unit for ten days".
He said, "After that, we conducted another surgery to restore motion. She was perfectly normal after that. She recovered quickly and was finally able to eat properly, and she has fully recovered her health. Her recovery was made possible by the collaborative efforts of a fantastic team of surgeons, critical care doctors, anesthesiologists, and, most importantly, the dedicated nursing care provided at our hospital. She is now flying to her home country to reunite with her family and children. She is overjoyed right now. She purchased toys for her children and other items in Hyderabad. She thanked the management of KIMS hospital, as well as the doctors and nurses who took complete care of her and saved her life".
She was treated by a team of doctors that included Dr. M. Sudheer, Dr. C. Naresh Kumar Reddy, HOD - Anesthesiology, Dr. Ann Campos - ICU, and Dr. Pavan - ICU.
First Published: &nbsp 12 March 2023 11:05 AM GMT