CWC exudes confidence in Congress winning ensuing Assembly, Lok Sabha elections
The Extended CWC meeting said that the battle-ready Congress would win all five Assembly elections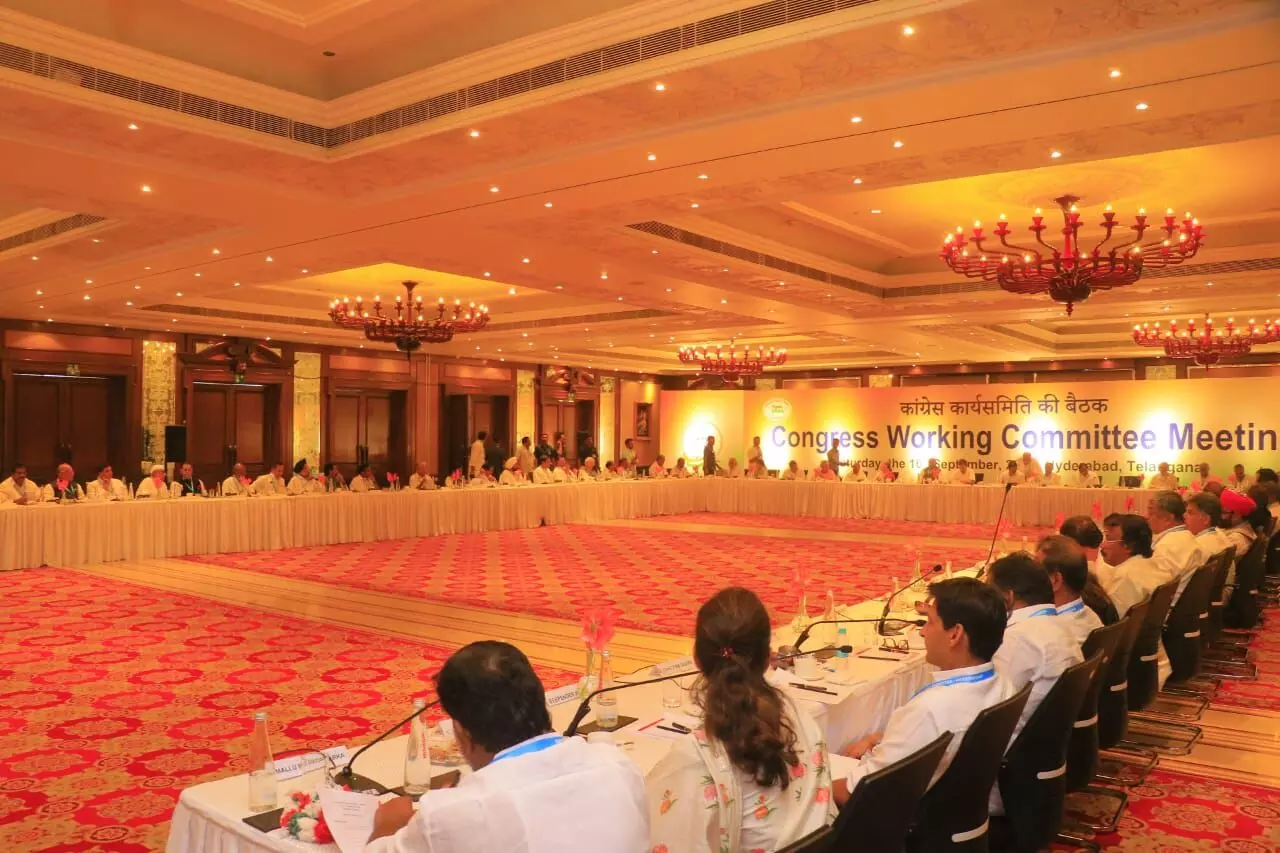 HYDERABAD: The two-day Congress Working Committee (CWC) meeting that concluded on Sunday in Hyderabad signed off on a confident note that the Congress will emerge victorious in the ensuing Assembly and Lok Sabha elections.
The Extended CWC meeting said that the battle-ready Congress would win all five Assembly elections. "Indian National Congress will receive a decisive mandate from the people of Chhattisgarh, Madhya Pradesh, Mizoram, Rajasthan and Telangana in the assembly elections that will be held shortly," the statement released shortly after the CWC concluded officially said.
The CWC, while affirming the preparedness of the party organisation for the forthcoming Lok Sabha elections, due in April-May of 2024, said that the Congress would become the change the people of the country wanted.
"The Congress Party is fully ready for the battle ahead. It is confident that the people of our country want change. We will fulfill their expectations of law and order, freedom, social and economic justice, equality and equity," the statement said.
The CWC on Saturday spent considerable time on the strategy to face the ensuing Assembly elections, particularly the host State of Telangana. The working committee left the responsibility of the state-specific seat-sharing matrix to the hands of the executive committee of the India block for a hassle-free arrangement of seat-sharing in time to face the crucial elections.
First Published: &nbsp 17 Sep 2023 10:31 AM GMT