Duping with impersonation, fake land documents: Rachakonda police arrest two
Dadi Dharmender Reddy, was involved in 18 cases registered in Keesara, Ghatkesar, Kushaiguda, Ibrahimpatnam, Hayathnagar, Sangareddy, and Bibinagar police stations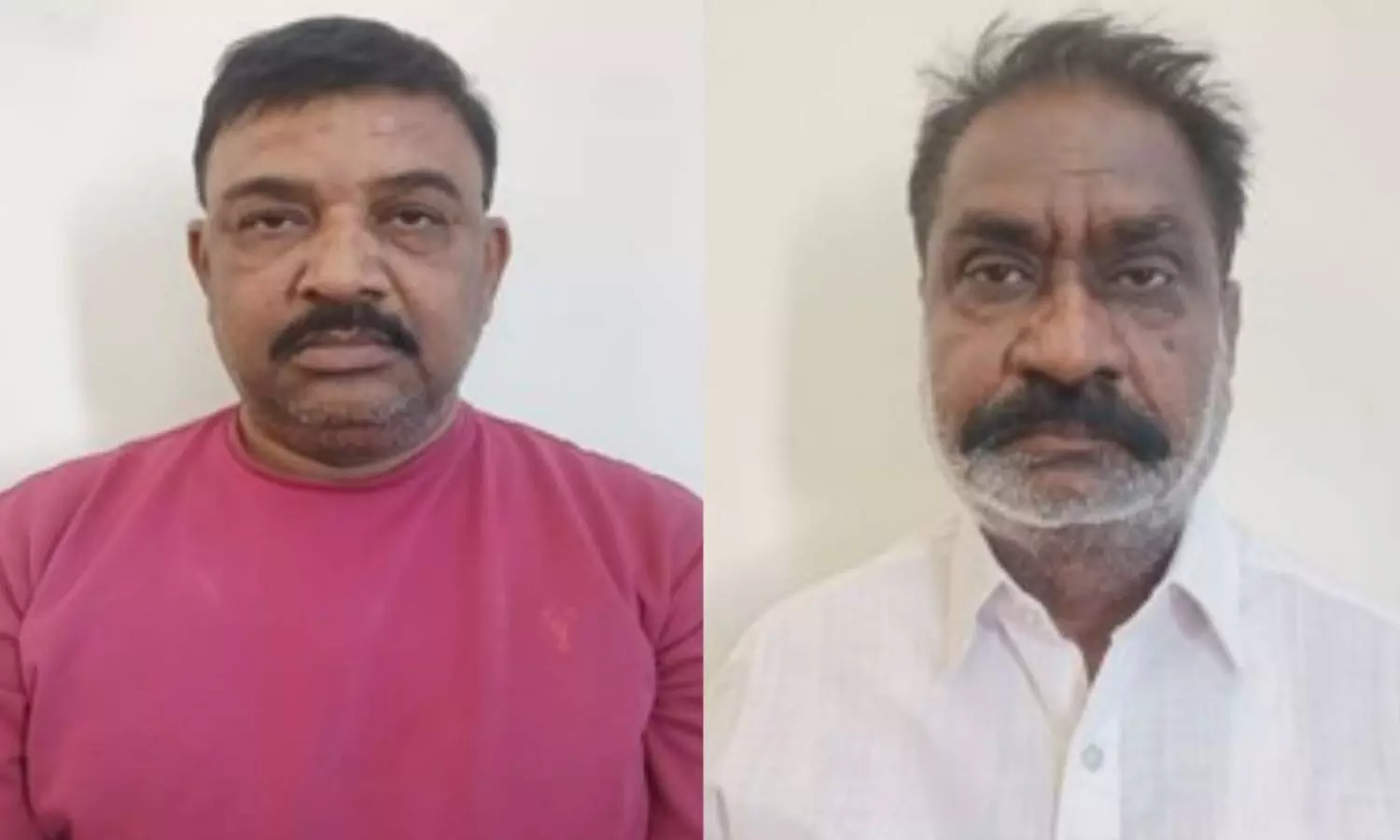 HYDERABAD: The Rachakonda police have detained two habitual offenders for forging open plot sale deed documents and selling them to the general public in violation of the PD act.
The offenders were apprehended as part of an ongoing effort against habitual criminals in Commissionerate limits, Rachakonda Commisioner invoked PD orders on two fake document offenders and held them in Central Jail, Cherlapally.
According to Rachakonda police, the offender found open properties that were registered prior to 2002 and remained unsold because of the absence of photo identity proofs. They collected certified copies and gave them to Shoukat Ali of S R Nagar, who used to produce fraudulent documents for which he was paid well.
Later, they would pay unknown people to impersonate the original owner and register the plots in the buyers' favour. They decided to expand their false documentation business as they were accustomed to making easy money.
During this process, the main accused, Dadi Dharmender Reddy, was involved in 18 cases registered in Keesara, Ghatkesar, Kushaiguda, Ibrahimpatnam, Hayathnagar, Sangareddy, and Bibinagar police stations, while the accused, Donthi Sathi Reddy, was involved in four cases registered in Bibinagar police station.
According to the police, despite taking legal action, there was no change in their attitude, as indicated by the conviction of a case in Kushaiguda police station for three years jail against main accused Dadi Dharmender Reddy.
During the years 2019 and 2020, the accused Dadi Dharmender Reddy and Sathi Reddy discovered two plots with the numbers 221 of Anil Khurana and 204 of K B Khurana. They obtained certified copies of sale deeds and, with the assistance of Sikhander, created fake sale deed documents for the abovementioned plots.
They obtained an AGPA in favour of Chakali Ramu on April 8, 2019 at the SRO Office in Bibinagar, and for these two transactions, they used phoney people. Additionally, they partitioned two plots into five sections and sold them to individual genuine consumers for Rs.65,00,000.
The main accused Dadi dharmender Reddy who is king-pin of this racket gave Rs.15,00,000 to Donthi Sathireddy; Rs.9,00,000 to Sikhander; Rs.30,000 to Shoukat Ali and Rs.20,000 each to Chakali Ramu; Pallapu Ramulu, Gorre Ramesh; Md Ibrahim and V Balakrishna and remaining he kept with him.
The original owners, who live in Delhi, discovered the fraud when they returned to their properties and reported it to Bibinagar Police. After receiving a tip, Bibinagar Police seized all of the suspects, including these detainees, and remanded them in judicial custody. Police seized Rs 7,000,000 in cash, two cars, cell phones, and CC copies of the aforementioned plots.
Middle-class people, pensioners, and innocent people are falling into their trap and losing large sums of hard-earned life savings, leaving their families impoverished as a result of their fraudulent document preparation activities.
First Published: &nbsp 19 March 2023 7:12 AM GMT