E-Mobility startup VAAN Moto launches bikes in Hyderabad
The product was globally launched at the famed EICMA motorcycle show in Italy in 2021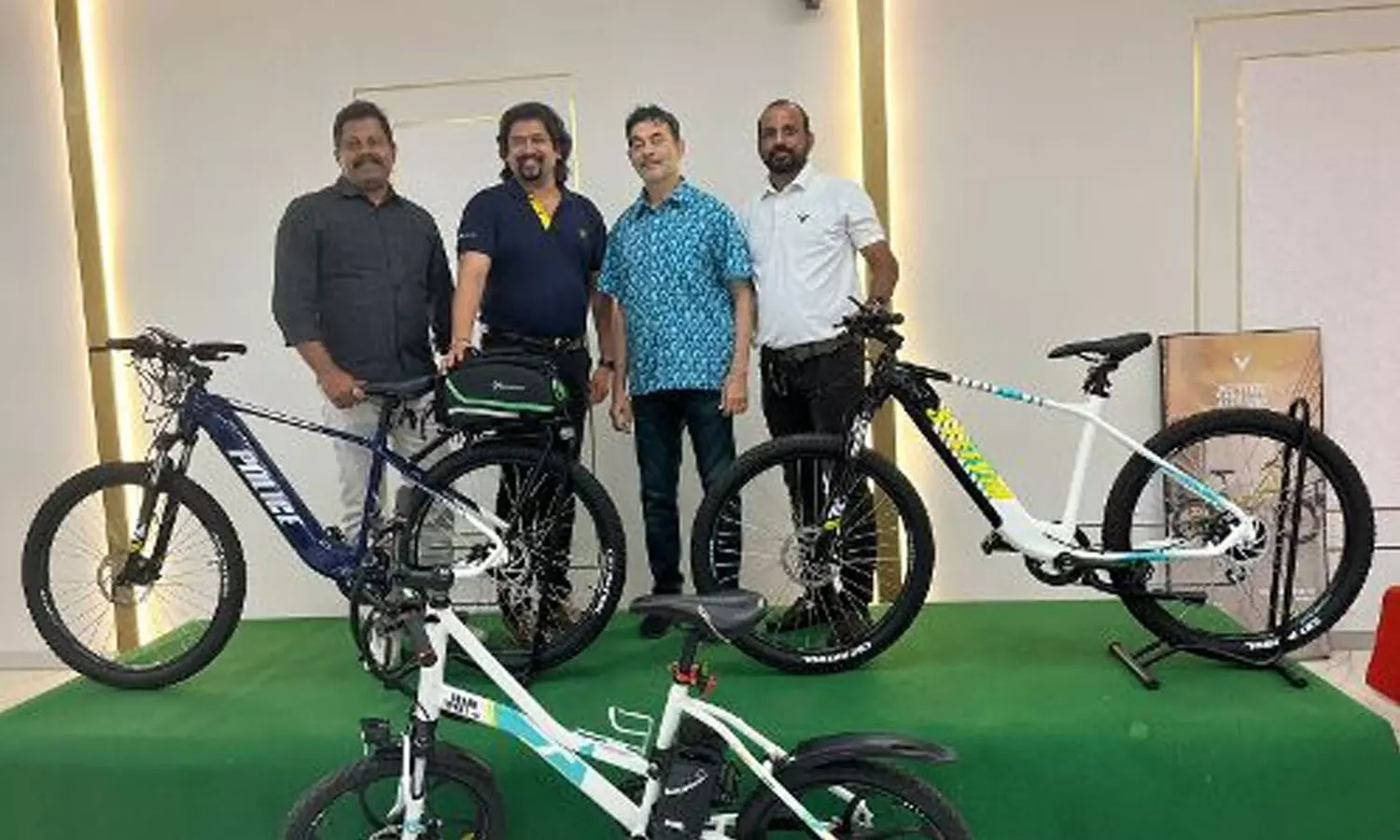 HYDERABAD: Luxury lifestyle e-mobility startup VAAN Moto has announced its expansion into the markets of Telangana and Andhra Pradesh.
The launch is a big step forward for the company as it develops its presence in India's fast-expanding EV sector.
The product was globally launched at the famed EICMA motorcycle show in Italy in 2021. Last year, the company launched its e-mobility products in Mumbai, marking the beginning of its commercial launch at the national level. VAAN Moto focuses on implementing scientifically developed and environmentally sustainable products, besides ensuring sustainable energy and recycling of products.
Jithu Sukumaran Nair, CEO, and founder of VAAN Electric Moto Pvt. Ltd. said, "Hyderabad is a key market for us as we expand our operations in India. We are excited to launch our range of e-mobility solutions in two Telugu states after our major launch in Mumbai last year. We believe that the launch of our e-mobility solutions in Hyderabad will help accelerate the adoption of EVs in the city and contribute towards a cleaner, greener future."
VAAN Moto also announced the launch of police bikes exclusively designed for the police with many features. Major features of the police bikes include a 3.2-inch colorful display with multi-information, rear tool bags, a high-performance motor, a 14-AH long-range battery pack for 60 to 80 km, and hydraulic disk brakes.
Jayesh Ranjan, Principal secretary IT & Industries, Chandra Shekhar Reddy, Inspector-General of Police, Telangana, Laggani Srinivas- Adviser & Mentor VAAN MOTO, Shyam Patel - owner of Mumbai Leon Army, Tennis premier League were also present.
VAAN Moto has partnered with leading players in this segment, including Benelli of Italy and Kiska of KTM from Austria. While VAAN Moto designs these electric bicycles, Benelli supplies components, and Kiska helps with the branding. VAAN Moto's e-bike models, the Urbansport and Urbansport Pro (limited edition), feature a unisex compact frame, 20-inch wheels, detachable batteries, indicator lighting, etc. These bikes can operate in three modes: normal pedaling, pedal-assist mode, and throttle mode.
VAAN has dealers in Portugal, Spain, and the Czech Republic. The compact and powerful e-bike specifically designed for the young crowd, also has all the comfort and advantages to attract middle age groups including those who need not be cycling enthusiasts.
First Published: &nbsp 15 March 2023 12:48 PM GMT