KTR meets Indian-origin Presidential aspirant Nikki Haley, ex-governor of South Carolina
Telangana IT Minister K T Rama Rao has called on Nikki Haley, former Governor of South Carolina at Manchester, Nashua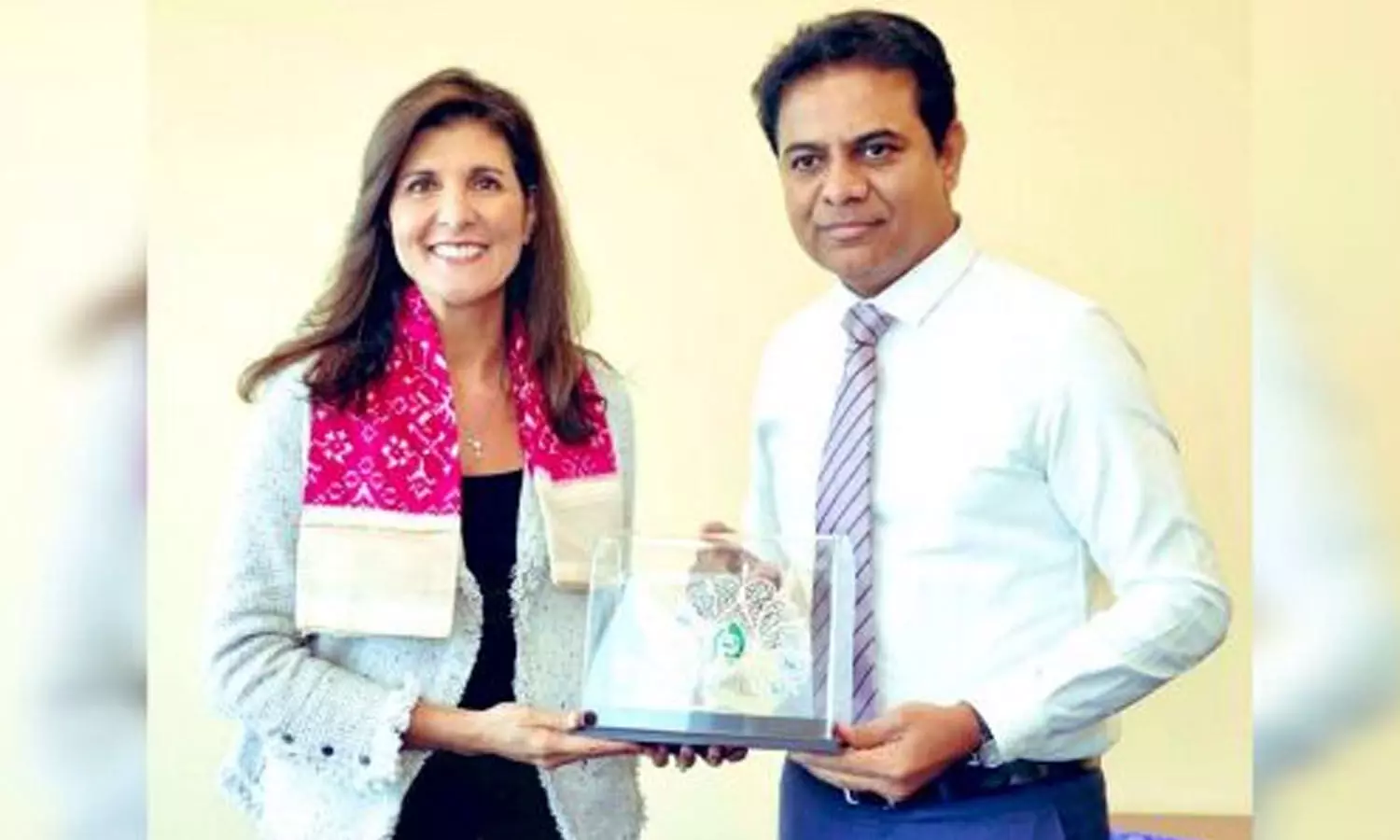 HYDERABAD: Telangana IT Minister K T Rama Rao has called on Nikki Haley, former Governor of South Carolina at Manchester, Nashua.
The minister met her during his ongoing visit to the United States of America. Nikki, an Indian-origin woman (Nimrata Randhawa) was the Governor of South Carolina for six years between 2011 and 2017. She was USA's ambassador to the United Nations for two years in 2017 and 2018 when Donald Trump was the President.
Nikki is planning to run for the President in the upcoming elections as a Republican nominee.

KTR tweeted: "It was an absolute pleasure interacting with @NikkiHaley Former UN Ambassador & Governor of South Carolina.
"Briefed her on the strategic importance of Hyderabad & Telangana in the larger context of US - India relations.
"Also, discussed economy, elections and exchanged views on politics at large.
Wished her the very best as she runs for the office of President of the United States 👍."
First Published: &nbsp 24 May 2023 2:33 AM GMT