Paradise offers biryani, cookie treats to 48 orphans on Children's Day
Paradise Food Court on Tuesday continued its commitment to CSR initiative and made Children's Day special by celebrating the day with orphans at Manchikalalu Organization in Secunderabad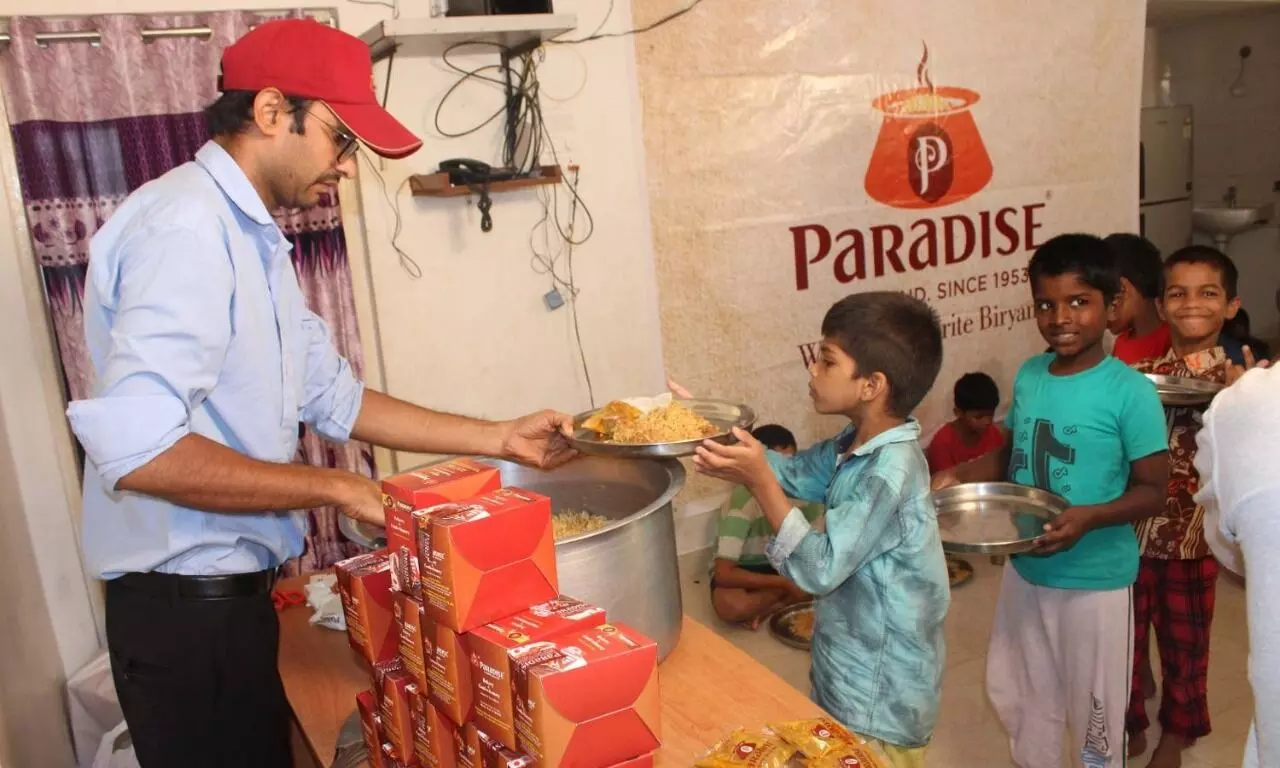 HYDERABAD: World's favourite Biryani Paradise Food Court on Tuesday continued its commitment to corporate social responsibility (CSR) and made Children's Day special by celebrating the day with orphans and less privileged children at Manchikalalu Organization in Secunderabad. Paradise Biryani nourished biryani and cookies to as many as 48 children.
Paradise Food Court Pvt. Ltd CEO Gautam Gupta said, "Hyderabadi Biryani is more than just health and taste. It is in fact a coming together of people and sharing camaraderie together over the speciality." With the treat, it brought children and the management at Paradise closer as they spent the day spreading and receiving happiness, he added.
"We wanted to bring smiles on the faces of these beautiful children who too deserve a great treat and some fun times. Paradise Biryani is a name that bonds people over food. Here we saw bonding and contentment of giving away coming together in one place. It was very kindling to see children feeling loved," Gautam Gupta said.
"To give away is true happiness. We are happy to get the opportunity to serve the less fortunate children this year and make the day special for them a surprise treat. The day brought us closer. We hope to have more such opportunities to bring them more smiles," said Siddharth Arora, COO- Paradise Food Court Pvt. Ltd.
First Published: &nbsp 14 Nov 2023 10:31 AM GMT