T-Hub celebrates eight years of innovation, strategic collaborations
T-Hub has contributed $3.5 billion in total investment in the startups it has nurtured over the last eight years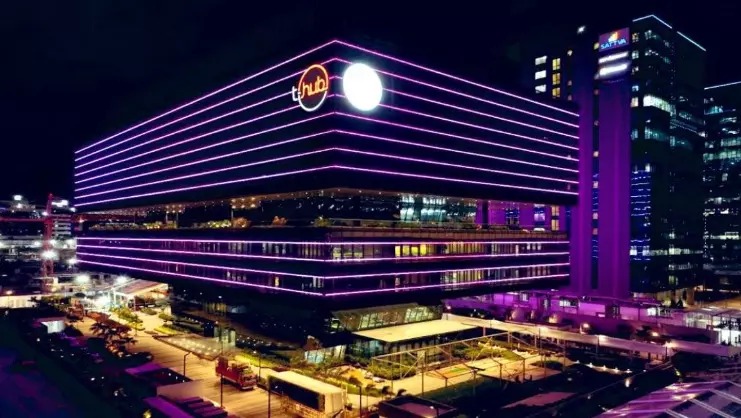 HYDERABAD: T-Hub, India's leading startup incubator, celebrated its eighth Foundation Day with a rousing display of innovation and strategic collaborations on Thursday. The event, titled 'Infinite Innovation', demonstrated T-Hub's commitment to shaping the future of entrepreneurship in India.
T-Hub has contributed $3.5 billion in total investment in the startups it has nurtured over the last eight years, fueled innovation with 600+ corporate partnerships, facilitated 500 mentor connections, and engaged over 3,000 startups over the eight years.
T-Hub announced game-changing collaborations with CARE, Carrier Global, SIDBI, FalconX, KPMG, and the Association of Geospatial Industries (AGI). These collaborations span diverse sectors, including social business acceleration, design thinking infusion, cross-border startup support, investment ecosystem fueling, and innovation in geospatial and space-tech sectors.
T-Hub unveiled two flagship initiatives at the event: T-Bridge and T-Scale. T-Bridge, the International Wing, aims to facilitate global market access for startups. T-Scale, in collaboration with Factorial, introduces a pioneering growth maturity model, guiding 25 qualifying startups through a 12-month journey to achieve Series-A readiness.
Jayesh Ranjan, IAS Principal Secretary, Principal Secretary for Information Technology, Electronics & Communications (ITE&C) and Industries & Commerce Departments of Government of Telangana, said, "As Telangana's startup ecosystem continues to evolve, T-Hub stands as a pivotal force, contributing significantly to the narrative of innovation and growth. Celebrating the achievements of this vibrant landscape is a reflection of success and a testament to the collective efforts and vision that define Telangana's journey, with T-Hub playing a central role in shaping a robust and globally competitive startup ecosystem".
Mahankali Srinivas Rao (MSR), CEO of T-Hub, expressed, "As we celebrate eight years of innovation, T-Hub remains committed to fostering the spirit of entrepreneurship and driving transformative initiatives. Over these years, T-Hub has been a catalyst for groundbreaking ideas, forging global partnerships, and cultivating a flourishing ecosystem. As we stand at this juncture, we reaffirm our commitment to catalyze transformative change, weaving a narrative of collaboration, innovation, and an entrepreneurial spirit that defines Telangana's remarkable ascent in the startup landscape."
BVR Mohan Reddy, Founding Director, T-Hub, said, "Today marks a moment of pride and contemplation as we acknowledge the remarkable journey of innovation and collaboration. The success of T-Hub serves as a testament to the collaborative spirit of the State government, academia and private sector that defines the Telangana startup ecosystem."
The event featured a vibrant innovation showcase where T-Hub startups presented groundbreaking solutions. T-Hub also recognized excellence in eight categories, honoring mentors, startups, corporates, investors, government bodies, international bodies, and ecosystem enablers.
Distinguished guests, including Jayesh Ranjan, Principal Secretary, Information Technology (IT) Government of Telangana; BVR Mohan Reddy, Founding Director, T-Hub; Mahankali Srinivas Rao, CEO of T-Hub; Vamsi Reddy, Partner, Kaalari Capital; Raj P Narayanam, Executive Chairman and Founder, Zaggle; Sujith Jagirdar, CIO, T-Hub; and Anish Anthony, CDO, T-Hub, were present during the occasion.
First Published: &nbsp 16 Nov 2023 2:49 PM GMT