Will bring down KCR govt if Bajrang Dal is banned: Bandi Sanjay
BJP Telangana President Bandi Sanjay Kumar warned the K Chandrasekhar Rao government of severe repercussions if it decided to ban Bajrang Dal in the state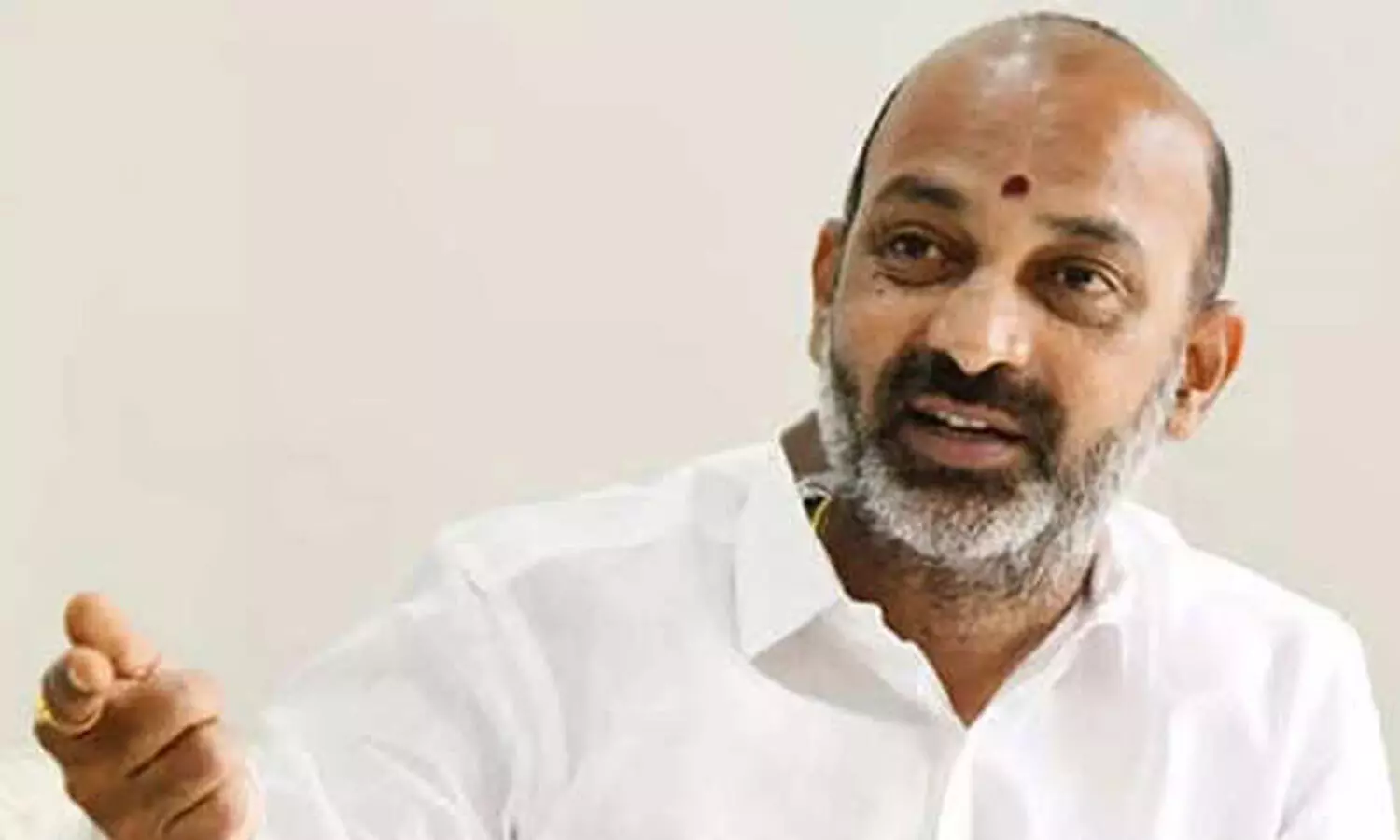 HYDERABAD: Bharatiya Janata Party Telangana President Bandi Sanjay Kumar on Thursday warned the K Chandrasekhar Rao (KCR) government of severe repercussions if it decided to ban Bajrang Dal in the state.
Addressing the OBC Conclave at Nagole, Sanjay claimed that KCR government was contemplating a ban on Bajrang Dal after discussing it in the state cabinet meeting. "Do we keep quiet if such a decision is taken? We shall show our real strength and pull down KCR from power," he said.
Stating that not a single Muslim in Telangana had ever demanded a ban on Bajrang Dal, the BJP president said that the Bajrang Dal had never instigated violence but was only spreading Hindu Dharma. "Yet, the Congress and the BRS are vying with each other to ban Bajrang Dal. KCR is conspiring to take the lead in this regard much before the Congress makes the promise in the elections," he commented.
Calling upon the BJP workers to launch a massive agitation if the KCR government banned Bajrang Dal, Sanjay cautioned that the government might even resort to arrests if people raised 'Bharat Mata Ki Jai' slogan and foist cases if they chanted 'Jai Sriram'.
The BJP president clarified that his party was never against Muslims. "In fact, it was the BJP which spoke about the economic uplift of the Muslims and abolished Triple Talaq system to respect the sentiments of Muslim women. On the other hand, the Congress, the BRS and the AIMIM have opposed the abolition of Triple Talaq," he reminded.
Bandi Sanjay said that Muslims should pull up KCR for neglecting the Old City of Hyderabad, which was lagging behind in development. The BRS and the MIM were portraying the BJP as anti-Muslim only to garner Muslim votes. "They should give answers to the questions raised by me on the injustice done to the Muslims," he demanded.
The BJP state chief said the OBC Conclave was not against any other community or caste but was opposed to only KCR family rule and the Congress policies. He pointed out that the KCR government had done a lot of injustice to the OBCs, including the denial of 10 percent quota to the economically weaker sections for two years.
"While Prime Minister Narendra Modi accorded a lot of importance to the OBCs, only three OBCs were given berths in the KCR cabinet. He failed to complete the BC Atma Gourava Bhavans while constructing Secretariat and Pragati Bhavan with hundreds of crores of rupees," he said.
Sanjay announced that the BJP would organise a 'BC Sankhaaravam' rally in Hyderabad with lakhs of people demanding the implementation of BC Bandhu scheme. "Let us wait for five months. We will put an end to this demonic and dynastic rule of KCR and bring about the regime of the poor people," he asserted.
First Published: &nbsp 18 May 2023 1:41 PM GMT