IIT Hyderabad inks MoU with Kathmandu University to offer a joint doctoral program
Many more decisions to strengthen the ties between the two Institutes were taken during the recent visit of the IITH delegation to KU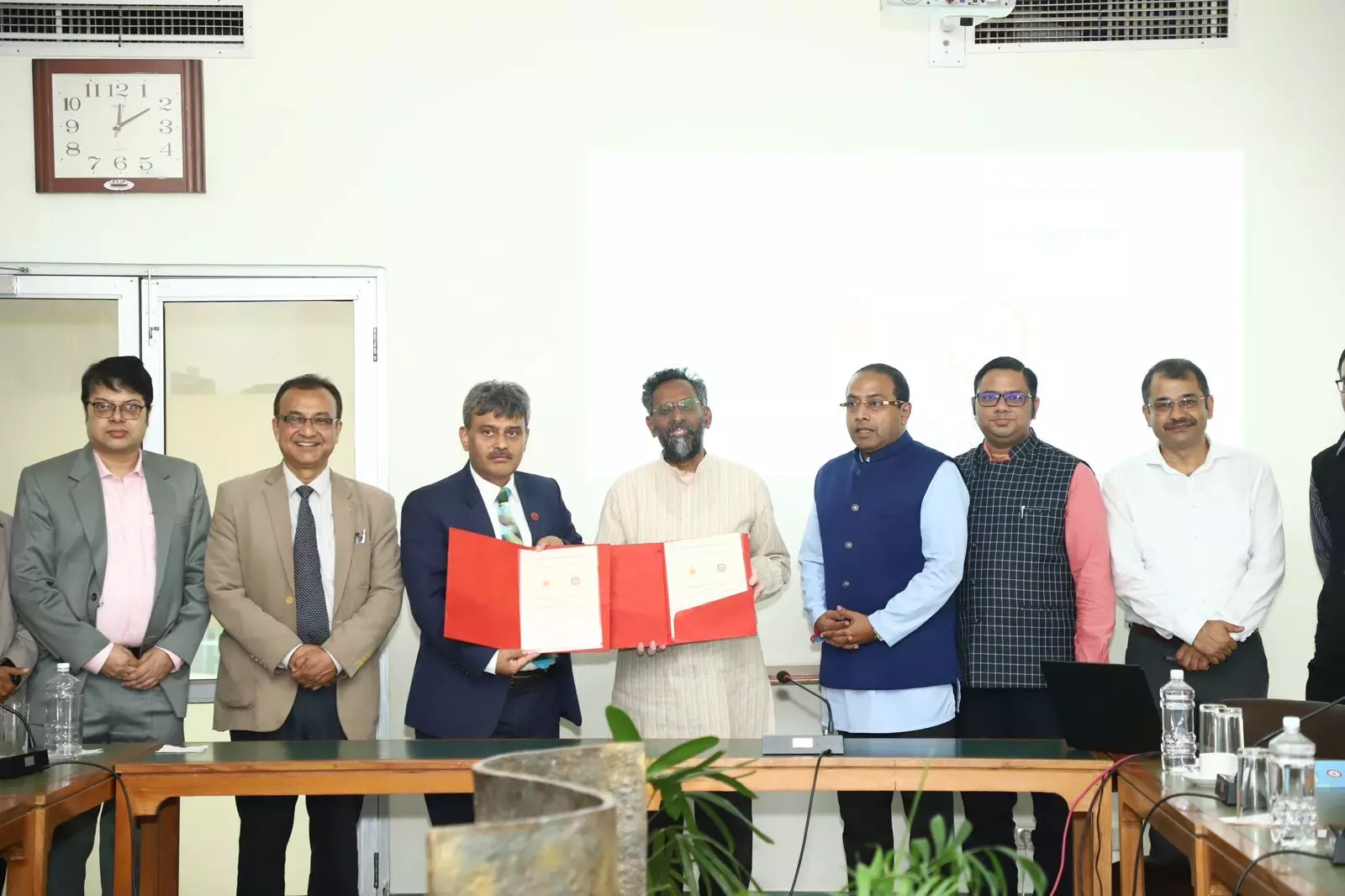 HYDERABAD: In an important development for internationalisation, IIT Hyderabad (IITH) and Kathmandu University (KU) agreed to offer the Joint Doctoral Programme (JDP) at the PhD level in all areas of research.
Brilliant and motivated students from India and Nepal would be able to work on cutting-edge areas of science, technology, and design, as well as medical improvements, under this JDP program.
Many more decisions to strengthen the ties between the two Institutes were taken during the recent visit of the IITH delegation to KU. Students admitted into the JDP at KU would be able to spend up to a year at IITH, sponsored by an IITH scholarship throughout their stay, and vice versa.
The mission of this organization is to promote effective academic and research collaboration in areas of mutual interest and complementary capabilities. It seeks to harness the synergy at both institutions to propel excellent research.
Further, IITH would host 10 BTech students from KU in the final year (4th year) of the August 2023 cycle with the aim of providing much-needed research exposure among undergraduate students. IITH also agreed to host undergraduate students from KU for a short research internship.
Both Institutes also agreed to exchange professors to work cooperatively on the big issues shared by both countries in order to boost bilateral academic and research collaboration to new heights.
The institutes also resolved to expand their continuing partnership, particularly in the fields of Medical Technology, Yoga, and Heritage Science.
Voicing his pleasure at JDP by IITH and KU, Prof Bhola Thapa, Vice-Chancellor, KU said, "There are lots of opportunities for both the Institutes KU and IITH to work jointly to promote faculty exchanges, joint research programs, and international internships. Together we can do much more for us. Let's march together to become Vishwaguru."
Enumerating the program's merits with KU, Prof. B. S. Murty, Director, IITH, said, "The Joint Doctoral Program with Deakin & SUT Australia and NTHU Taiwan highlight IITH's commitment to global collaboration and academic excellence. Signing the JDP MoU with KU, Nepal showcases the potential for fostering regional development and empowering students as catalysts of positive change as we collaboratively Invent & Innovate in Technology for Humanity for which IITH stands for."
The program was launched with a signing of the agreement (MoU) at KU, Nepal, by Prof Bhola Thapa (Vice-Chancellor, KU) and Prof B S Murty (Director, IITH) last month in the presence of Prof Manish Pokharel (Dean of School of Engineering), Prof Dr Manoj Humagain (Dean of School of Medical Sciences), Prof Janardan Lamichhane (Dean of School of Science), Associate Deans of the Schools, Heads of the various Departments, Dr V Natraj Prasad (Director of College of Medical Sciences), Prof Tarun K Panda (Dean - International Relations, IITH), Prof Saptarshi Majumdar (Dean - Academics, IITH), and Prof Chandra Shekhar Sharma (Dean - Sponsored Research and Consultancy, IITH) along with other officials from KU.
First Published: &nbsp 7 Aug 2023 8:37 AM GMT