KTR's son Himanshu Rao raises funds for renovation of government school
Telangana Education Department has completely renovated the Mandal Parishad Primary School in Keshav Nagar near Gachibowli with funds raised by Himanshu Rao Kalvakuntla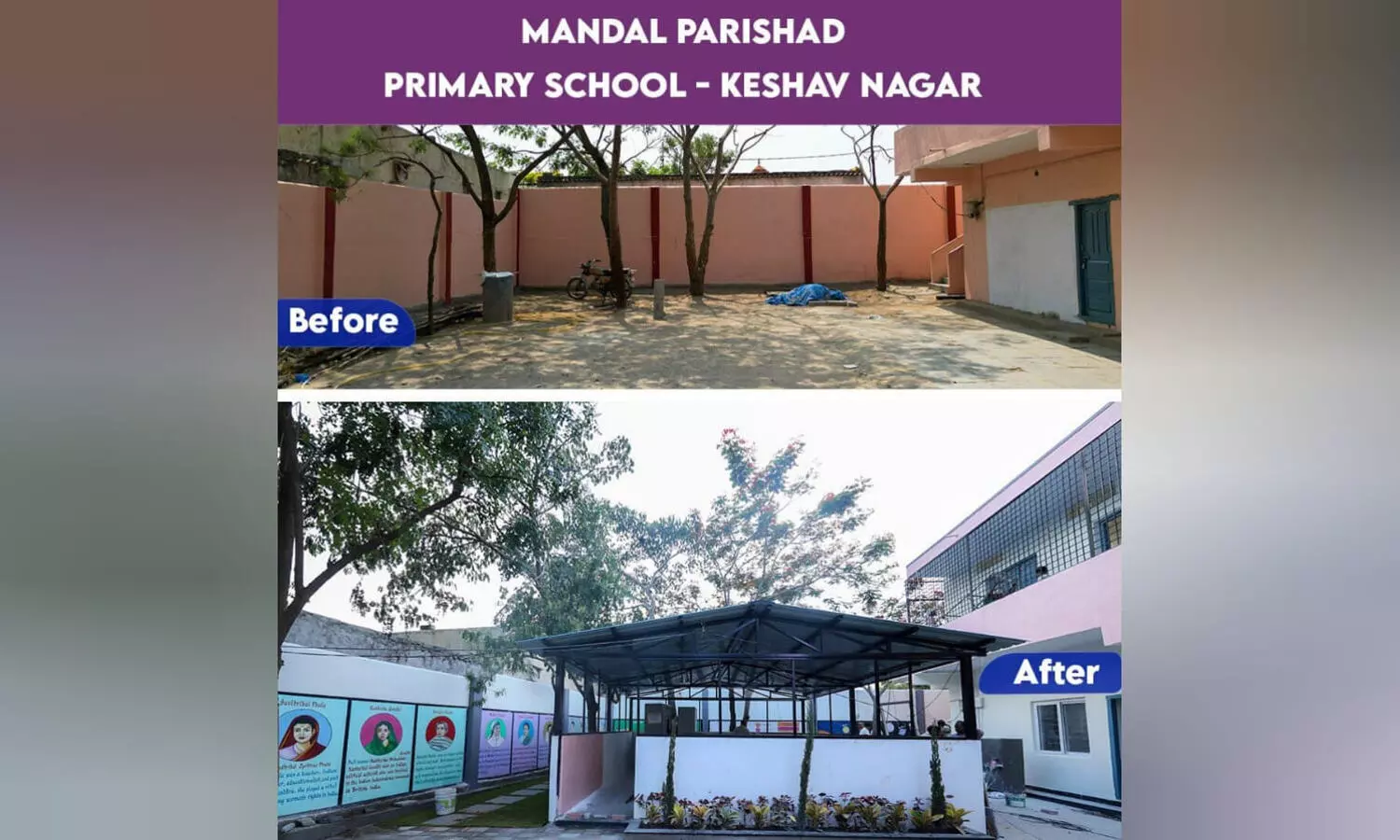 HYDERABAD: Telangana Education Department has completely renovated the Mandal Parishad Primary School in Keshav Nagar near Gachibowli with funds raised by Himanshu Rao Kalvakuntla, grandson of Telangana Chief Minister K Chandrashekar Rao and son of minister KT Rama Rao.
Himanshu volunteered to raise funds for school renovations as the CAS president at Oakridge International School. Since the primary school was in deteriorated condition.
Education Minister Sabitha Indra Reddy would inaugurate the school building on July 12.
Himanshu Rao took to Twitter and shared pictures of renovated the school in Keshav Nagar on Tuesday.
He tweeted, "Renovated this government primary school with the funds I raised in my school as the CAS president. It is going to be inaugurated by our Education Minister, Sabitha Indra Reddy, on July 12, 2023. I would love to share the story behind this project soon."

Neitzens who were touched by Himanshu's philanthropic gesture hailed him for taking up the renovations of the government school. Twitterati commended his noble initiative and expressed hope that more children like him would take up more initiatives that will help society.
One of them tweeted, "Good job, Himanshu. I hope people from all walks of life will come forward to promote and improve public school education in our State. 100 percent literacy in Telangana should be our benchmark."
Another resident tweeted, "You are doing great service by renovating the Government school where poor and deserving children are studying. Congratulations Himanshu."
One of them tweeted, "Thank you, Himanshu. The people of Telangana are proud of you for your meticulous work on this project. You have elevated this project with your hard work and great ideas. We are very sure BRS will not leave any efforts to provide world-class education to the children of Telangana."
First Published: &nbsp 11 July 2023 8:03 AM GMT