NALSAR University to host a workshop on skills for practicing law on May 6
The workshop would provide participants with a practical grasp of the mentioned skills for practising law and would allow them to improve their advocacy skills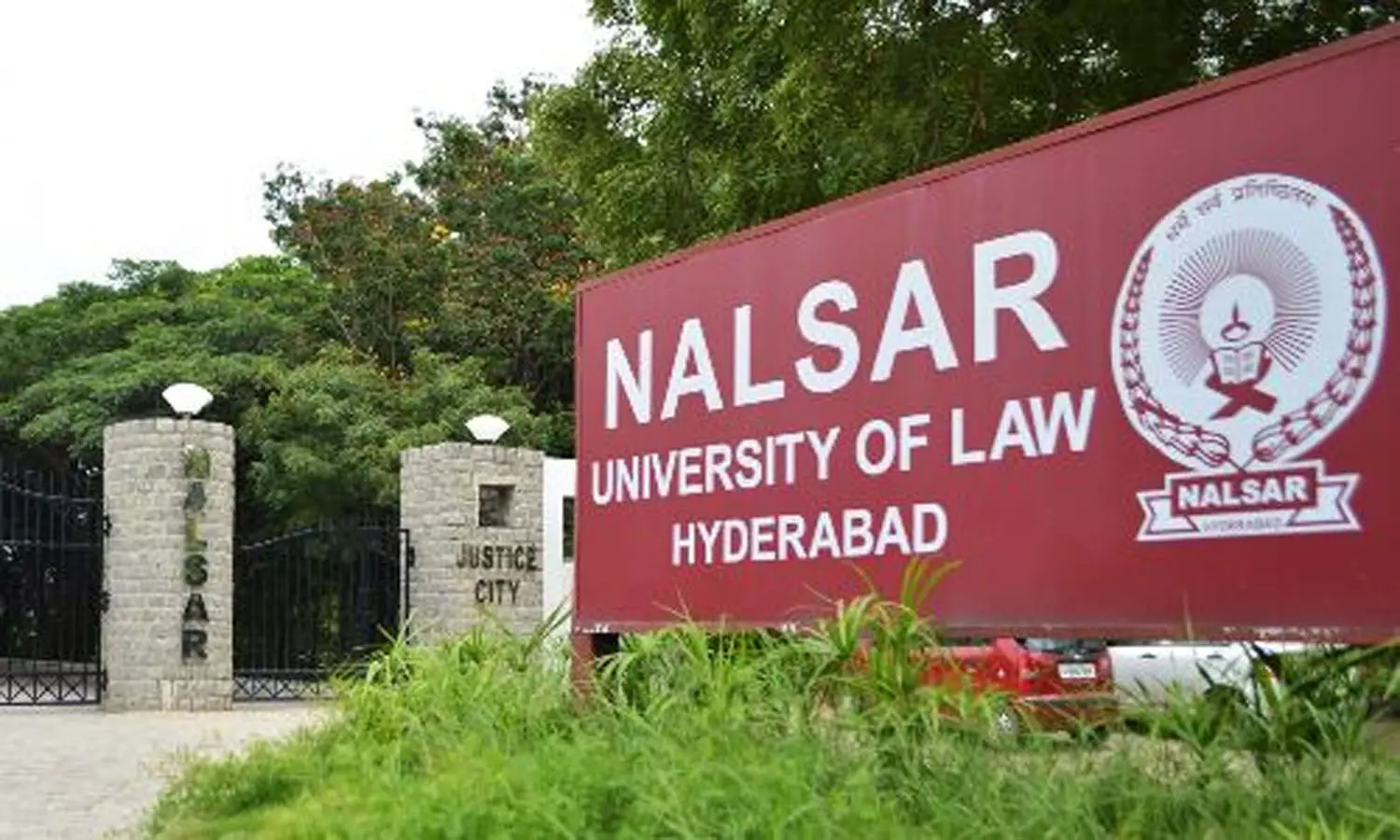 HYDERABAD: The NALSAR University of Law, Hyderabad, in collaboration with the NALSAR Pro-Bono Club (Nyaya Bandhu Pro Bono Legal Services), a Department of Justice and Ministry of Law and Justice initiative, will be hosting a "Workshop on Skills for Practising Law" on May 6, 2023.
NALSAR University of Law has invited law students from any law school to apply for an online workshop on "Skills for Practising Law" on May 6, 2023. The workshop is intended to provide an advanced investigation into legal practise skills on topics that are rarely covered in the ordinary curriculum and teaching-learning process.
The course provides a practical understanding of the following tentative aspects: interviewing, self-party or client, opposing party before trial (Summons, Questionnaire, Discovery and Inspection of Documents), legal research and writing, research, effective writing, drafting (Plaint and Written Statement), problem solving, and persuasive presentation.
The workshop would provide participants with a practical grasp of the mentioned skills for practising law and would allow them to improve their advocacy skills.
Any legal student from any law school can apply for this course. The workshop would take place on May 6, 2023, from 9 a.m. until 5:30 p.m. The workshop would consist of four sessions lasting roughly 1.5 hours each. According to the topic agenda, sessions would consist of lectures, group exercises and activities, and discussions.
Participants would be provided enough opportunities to participate and communicate with course instructors and their fellow participants in order to foster a collaborative learning environment.
Senior law academicians such as Associate Professor Paralegal Studies Margaret Phillip, Assistant Professor of Law from National Law University Delhi Dr Bharti Yadav, and Assistant Professor, NALSAR University of Law and Workshop Co-ordinator Ashwini Kumar Pendyala are the course instructors in the workshop.
The NALSAR Pro bono club was formed to strengthen the Nyaya Bandhu (Pro Bono Legal Services) programme, which is a Department of Justice, Ministry of Law and Justice initiative. The Nyaya Bandhu (Pro Bono Legal Services) programme is the principal endeavour of the Government of India to build a framework for the provision of pro bono legal services across the country.
First Published: &nbsp 26 April 2023 8:13 AM GMT