UPSC 2022 results: IIT Hyderabad alumni shine bright in Civil Services
UPSC Civil Service Examination 2022 results IIT Hyderabad proudly revealed that three of its alumni had qualified with Uma Harathi Nukala, who secured all India rank 3, leading the pack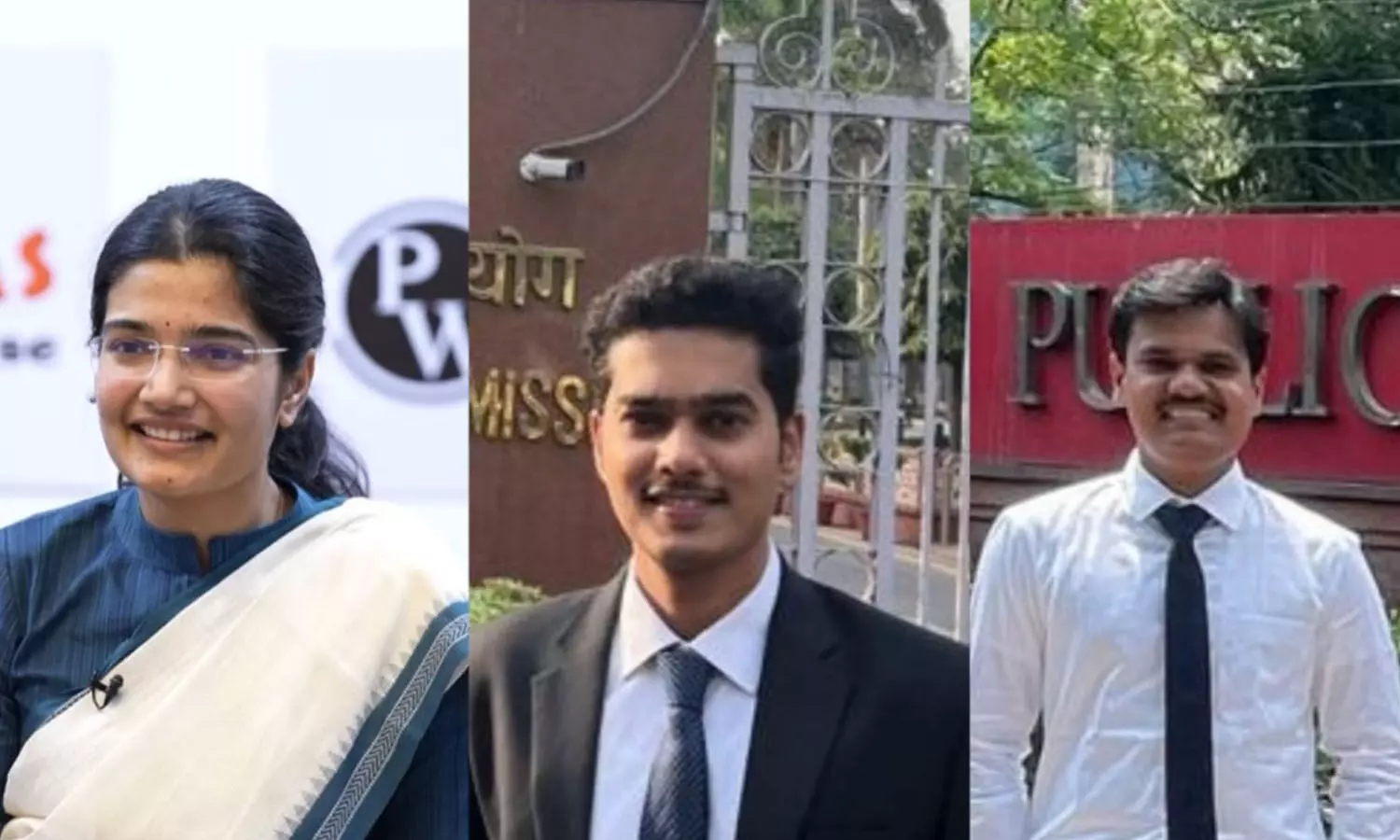 HYDERABAD: After the declaration of the Union Public Service Commission (UPSC) Civil Service Examination 2022 results on Tuesday, IIT Hyderabad proudly revealed that three of its alumni had qualified with Uma Harathi Nukala, who secured all India rank 3, leading the pack.
Uma Harathi with AIR 3, Jayasimha Reddy Ravula (AIR 217) and Bollam Umamaheshwar Reddy (AIR 270) graduated from IIT-Hyderabad in 2017, 2019 and 2016 respectively.
In the past too, many IIT-H graduates have made it to India's most acclaimed competitive test, wherein they learnt from various disciplines and put their best efforts to get a chance to serve the country in different leadership roles. Every year, during its Alumni Day, IIT-H recognises those who significantly contributed to the nation's growth by presenting the 'Alumni Excellence Award for Nation-Building'.
Expressing delight at the astounding success of Uma Harathi, Jayasimha and Umamaheshwar, Prof. B S Murty, Director, IIT-H, said, "IITH Alumni are doing well in almost all walks of life, including service to the nation. It once again became evident from Uma, Jay and Umameshwar's dedication to serve the nation by cracking the country's hardest administrative service test – UPSC. Their perseverance will act as motivation for not only existing students of IIT-H but also for other youth in the country. They coming out with flying colours in such a competitive exam despite all odds ascertains that when commitment is resilient, the destination is not far."
Cherishing moments at IIT-H and being relieved to prepare again for UPSC 2023, Uma Harathi said, "It was no doubt a challenging journey, this being my fifth attempt. But I stuck to my strategy and my motivation was finishing my daily and hourly targets. Finding balance is the key – taking care of physical and mental health is equally important. I want to give three messages: 1. Try to find where you are going wrong, 2. Understand how to do it the right way, and 3. Practice."
Attributing this accomplishment to the opportunities at the institution, Jayasimha said, "Understanding oneself well, planning accordingly and taking calculated risks help us stay ahead. The research paper with Dr Kotaro and the independent project undertaken at IIT-H were prominent discussion topics in the interview."
Recalling how IIT-H was instrumental in this attainment, Umamaheshwar said, "The peer group at IIT-H was definitely an added advantage. It helped in getting solutions to problems in a better way. Academics at IIT-H, for sure, played a significant role in achieving this milestone. This being a highly competitive exam, have a plan-B."
First Published: &nbsp 24 May 2023 1:31 PM GMT