Drone attack on Jammu airport prompted us to design 'Indrajaal' anti-drone security system: Wing Cdr MVN Sai
Hyderabad-based Grene Robotics recently demonstrated 'Indrajaal', the world's only autonomous wide area anti-drone, Counter-Unmanned Aircraft System , in Hyderabad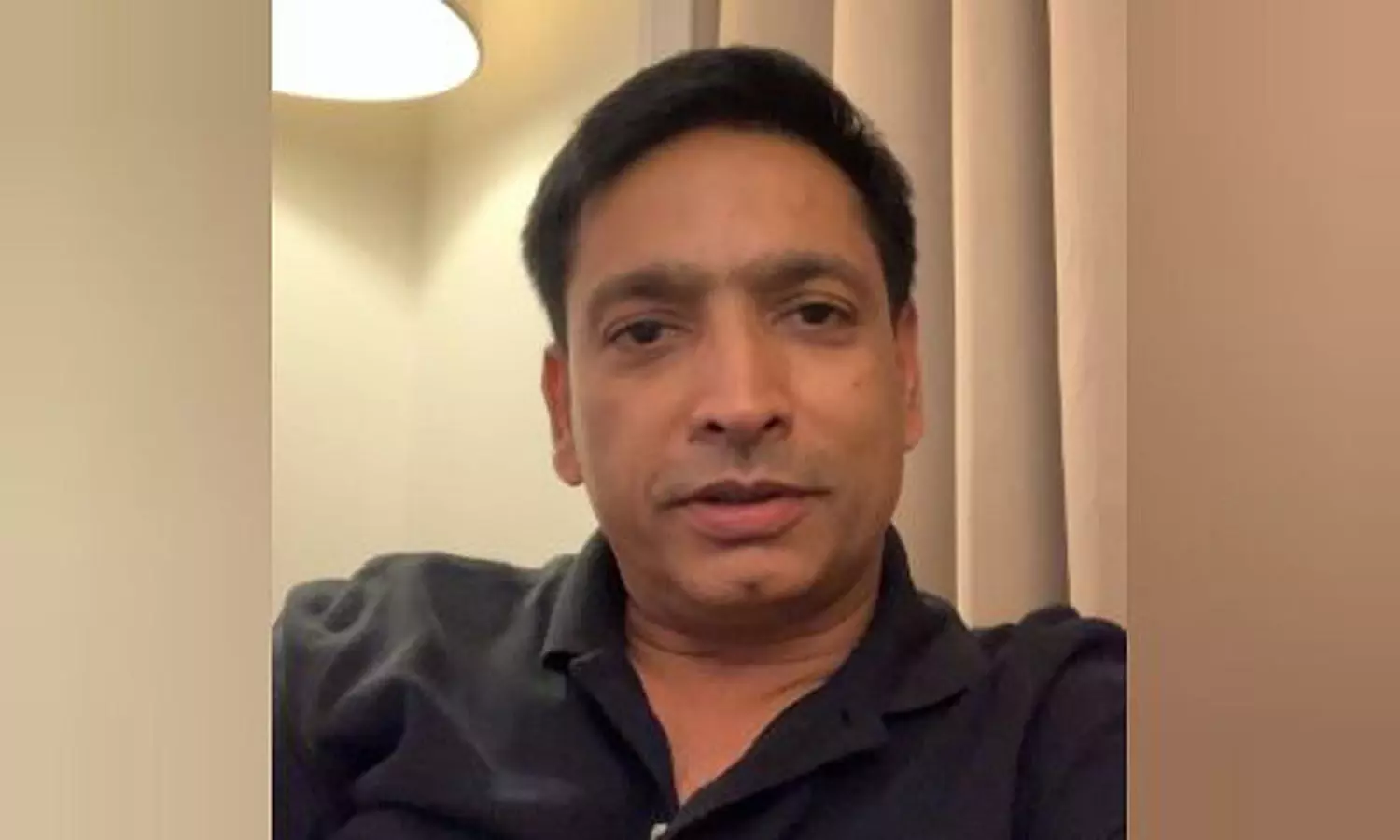 Hyderabad-based Grene Robotics recently demonstrated 'Indrajaal', the world's only autonomous wide area anti-drone, Counter-Unmanned Aircraft System (C-UAS), in Hyderabad. NewsTAP spoke to Wg Cdr MVN Sai (Retd), Director Grene Robotics & Co-Founder, Indrajaal on Wednesday. Following are the excerpts from the interview
Tell us about you and Grene Robotics and your transformation from Indian Air Force (IAF) to robotics
Grene is a company where I am one of the investors and partners. We started this venture much before I left the IAF. Around 12 years ago it was started by Kiran, who went to Carnegie Mellon University in the US and worked on building autonomous systems for the Defence Advanced Research Projects Agency (DARPA). His vision was to start a company that does autonomous systems. I came out of the IAF in 2013. I was working there on controlling missile systems, launching weapons against incoming aircraft, etc. Now I am with Grene and this has become our company.
My journey is Grene's journey.
We built two operating systems, the enterprise operating system and the defence operating system. I run the defence OS that I launched four years ago. I deal with everything sensory and everything weapon.
How big is Grene Robotics? Where do you source your human resources from and what technologies are adopted, and are they indigenous?
The entire ecosystem of the company is large, more than 65 to 70 people work for us, mostly in the software space.
We also make hardware for other group companies. The software platforms are owned by us. The technology is indigenous. If the client wants a specific product to be incorporated, we do that for them.
Otherwise, we do more than the mandated 60 percent indigenisation.
Is Grene Robotics funded? How much was raised and and who has funded it? Are you working on mobilising more funds?
Grene Robotics is funded internally. It did not raise funds outside. But we intend to do that as we are at a point where we are planning for expansion and funding. We spent multiple tens of millions contributed by our friends and families, but did not look for funding outside. We are at a point where our products are well settled, and no private equity or institutional funding has been taken.
When was the idea of Indrajaal conceived, and when was it brought from the lab to land?
Two explosions, within a gap of five minutes, rocked the technical area of Jammu airport in the early hours of June 21, 2021. It is suspected to be the first drone attack on any defence establishment in India.
By the time the Jammu attack occurred, we began planning for the system. But already it was six months in the making. The framework was in place with a 10-year background. We designed a solution and waiting for adoption. After the Jammu attack, we decided that there was an immediate need.
In phase two, we wanted to demonstrate the entire system which is why we have gone live. We moved away from the concept and made the product. Every single interface of the system is ready with the software and hardware. It is not ready in respect of a single supplier, it is ready along with validation and R&D
How real is the threat to Indian cities and the national capital from unmanned aerial loitering munitions or drones?
The threat is absolutely real. There are three different aspects. Loitering munitions will manifest in battle ground and we cannot detect them. Small drones are just plastic, but medium drones carry a significant payload, and they are pushed into battlegrounds. They are used to attack economic targets like refineries, and strategic installations that need protection. The third aspect is large cities. The threat can come from your neighbourhood rooftop, and they need pervasive and omnipresent infrastructure to answer. All put together are the three different flavours of Indrajaal.
*The Indrajal seems to be a wholesome system covering a huge area, How to integrate systems that are owned by different agencies?
Valid question. Everything is not green field. If it is greenfield, then we can plan accordingly from the beginning. Wherever there is a brownfield situation, then the mandate is to do what is required. Enmeshing their points of defence, we can be ready for integration. It is the will of the client, where they say to add additional something, we can bring more valid and comprehensive solutions.
Is the Indian army of the tri-services involved in the development of the anti-drone system?
No one outside Grene Robotics was involved with the development of Indrajaal, I worked in IAF and I have been here since 1995. That experience helps. The paramilitary, economic targets, govt bodies that protect the infrastructure, political gatherings, and pilgrimages that need protection require the Indrajaal.
Whether the sector to protect is 2 square kilometers by 2 sq km or 80 sq km by 40 sq km, we can do that. Tri services are important. Indrajaal is meant for them and we are more than willing to work with them.
How is the response for your live demonstration in Hyderabad?
More than 150 invitees and 100 from the press attended the live demonstration. We have a 30-second window, to react, just like a live situation. Our readiness was demonstrated, and an autonomous, touchless action was initiated and completed. We set a benchmark. It happened as it should have happened. For us, it is an opportunity to demonstrate our ability. We had an opportunity to demonstrate the manufactured equipment in a more detailed manner. The response was good, the visitors said it is a mission-ready system. We can deploy it tomorrow and scale it up.
*Is Indrajaal a detect-and-destroy system or does it hand over that responsibility to armed forces?
There were multiple segments like counter drone or swarm attack. We have demonstrated the system integration and put it to people to evaluate. It was a fluid situation shown on a large screen in the dark room. Everyone could feel the action.
How many cities you operate from? Have you achieved break-even
Our operations are in three countries. But the group ecosystem is spread across India. Grene is a generating company, and as far as Indrajaal product is concerned, it has to generate its own revenue. We are ready and the lifecycle of Indrajaal will start from now.
First Published: &nbsp 7 Sep 2023 2:00 AM GMT