Global foray of video calling eCommerce app Weedeo from T-Hub's lab32 in June
In an exclusive interview with NewsTAP, Founder of Weedeo Shravan Kumar Gajam explained how this SaaS platform, which is soon going to be launched internationally, would transform the online shopping experience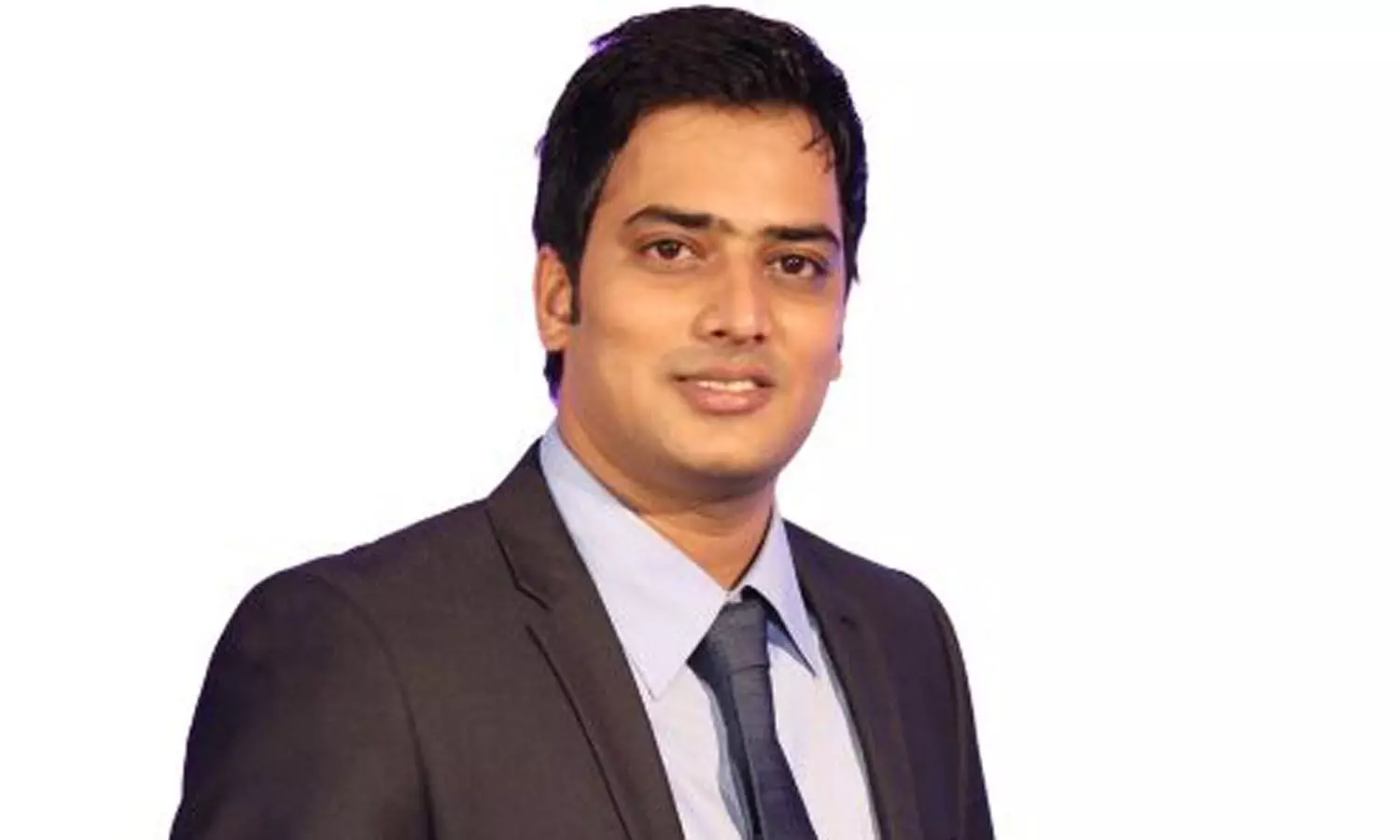 HYDERABAD: Have you ever wished you could check the quality of the product before buying it from an eCommerce website, be it clothes, cosmetics, electronics or any other item?
People have shifted to the eCommerce industry in the past few years, especially after the Covid 19 pandemic. The drastic increase in people opting to shop online has damaged buyer-seller relationships across the globe.
Buyers are commonly seen relying on customer reviews, and rarely their instinct, before buying a product online. However, oftentimes are not happy when the product arrives. Either the fabric is not as shown, or it's a completely different colour. There have also been cases of sellers sending damaged electronic goods.
Weedeo, India's first-of-its-kind online shopping platform, which allows customers to video call/audio call or even chat with the sellers is on a journey of becoming the solution to these issues. The startup was incubated in the Lab32 programme of T-Hub 2.0, world's largest startup incubator.
In an exclusive interview with NewsTAP, Founder of Weedeo Shravan Kumar Gajam explained how this SaaS platform, which is soon going to be launched internationally, would transform the online shopping experience.
Here are a few excerpts from the interview:
What is the journey of Weedeo? How and when did you ideate it and turn it into a reality?
My co-founder and I come from a textile weavers' community. We have seen how handloom weavers struggle to sell their products as most of them live in towns and villages. Their textile products are available in retail stores in the cities of India at a premium price. So, we thought it would be great if we make a software, where people could directly connect with the weavers and do shopping. As we were building this idea, we thought why not make it accessible to every seller.
Then we made a marketplace app which had the sellers of textile products from villages as well as retail stores in cities.
While developing the app, we realised that customers are only able to see the product picture while online shopping and not the actual product, we came up with Weedeo where we wanted to give customers the experience of physically seeing the product before purchasing.
We have done extensive secondary market research and also primary market research using survey forms. Research and interaction with customers revealed that there was a need as well as scope for Weedeo.
Weedeo is now a B2B model, where e-commerce retailers get a video-call plugin and can directly connect with customers.
Is Weedeo the only such interactive e-commerce platform in the market?
We were the first to launch the product two years ago. Now there are two other competitors in the market. With the new B2B model which we launched in March 2023, we'll become the leading player in the market.
We are already available pan-India, multiple stores in many localities around India have already partnered with us and we are all set to launch in the international market from June 2023 too!
How has the seller base increased? Is there a specific marketing strategy?
My cofounders and I initially used to go meet our clients personally and explain the product to them in detail as it was completely a new service in the market. Now, sellers and clients contact us and get themselves onboarded with us.
For marketing and branding, we use methods like SEO, SEM, Digital and Social Media marketing. We optimise the right keywords for SEO and SEM. We also do SMS campaigns.
What are the on-ground challenges that you faced while interacting with retailers? Did they instantly show acceptance?
To make the clients understand the product and the advantages of live commerce was not easy in the initial days. Only when they tried it, they trusted us. The real-time uses are what moved the retailers. The entire market is opening up to all kinds of eCommerce platforms and is adapting to the latest models of eCommerce.
What benefits does Weedeo provide to the sellers on the platform?
With Weedeo's plugin, sellers can live stream their products to a broad customer market with in-built buying options during the live streaming. We also provide one-on-one personal video call scheduling for customers to directly connect with the store to see their favourite products on video call and buy the product during the call itself.
The sellers do not have to worry about the deliveries and we have outsourced the deliveries to third party providers.
How was Weedeo funded? What is your revenue model?
Initially we had bootstrapped and later we had applied to several investment firms. Recently, through a private equity player we raised Rs 35 lakhs.
We earn our revenue through the sellers. Currently, we are charging them a monthly subscription for getting the plugin through which we are getting the revenue.
How big was the team when Weedeo started and how big is it now in terms of headcount?
We started with three people (Tech team). Now we are a team of nine.
How did T-Hub support you in your journey?
T-hub gave us the right mentors and connected us to the right people and platform whenever needed. They gave us training and exposure on how we can showcase our product. Various events which were held in T-Hub also gave us a chance to present our product, giving us a chance to scale well.
First Published: &nbsp 24 May 2023 2:00 AM GMT