Durgam Cheruvu Cable Bridge comes alive with Hyderabad Cycling Revolution 2.0
The second edition of the event named #HyderabadCyclingRevolution 2.0 was held at Durgam Cheru Cable Bridge from 6 am to 8 am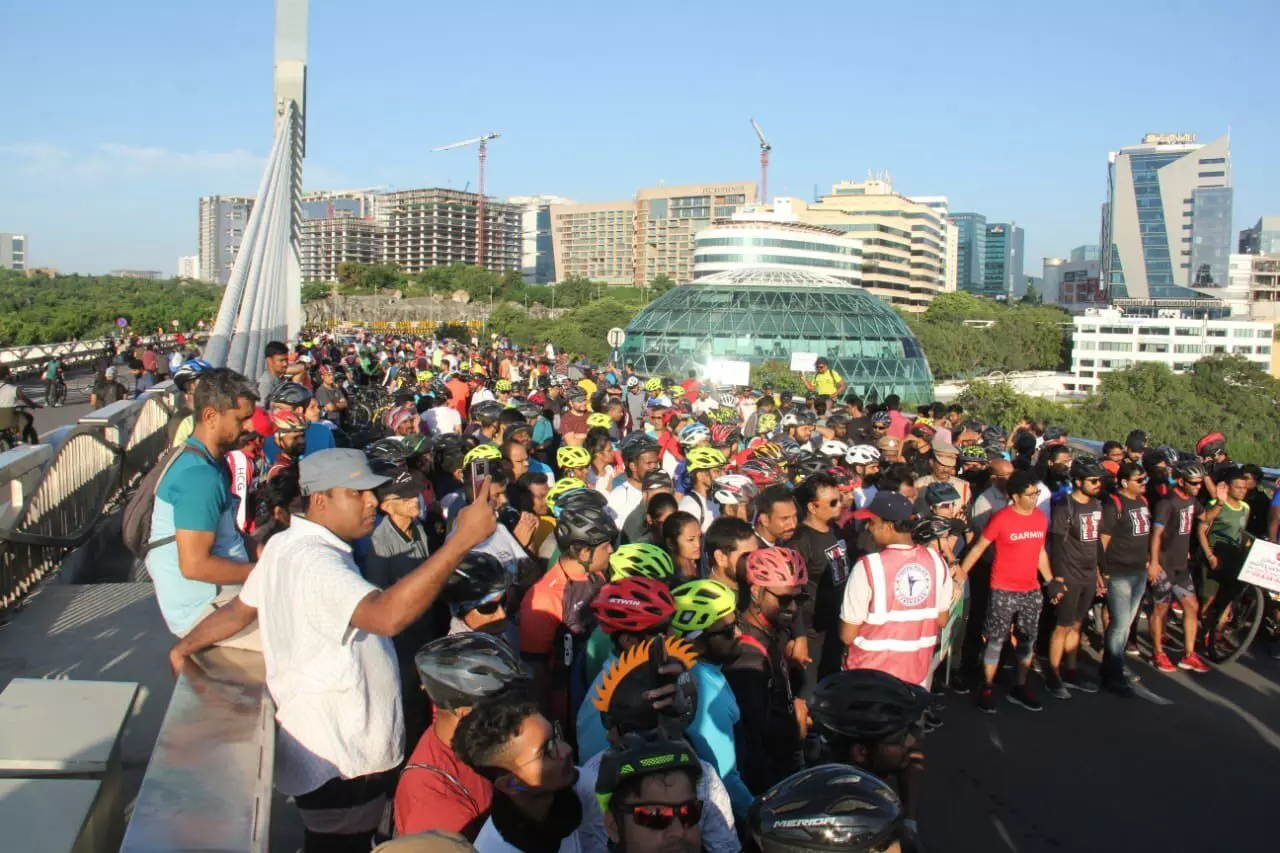 HYDERABAD: Cycling enthusiasts in Hyderabad on Sunday peddled across Durgam Cheruvu Cable Bridge as part of the second edition of 'Hyderabad Cycling Revolution.' This event was supported by the Telangana Government as they unveiled 'FormulaE' racing car on this occasion.
The second edition of the event named #HyderabadCyclingRevolution 2.0 was held at Durgam Cheru Cable Bridge from 6 am to 8 am. Special Chief Secretary for Municipal Administration and Urban Development Arvind Kumar graced the occasion as the chief guest.
Hyderabad Cycling Revolution is an initiative to draw people's attention to the need for better cycling facilities and safer roads in the city. The objective of the event is to encourage safe cycling on Hyderabad roads. The first edition of the cycling revolution was organized in February this year.
First Published: &nbsp 25 Sep 2022 7:18 AM GMT