GHMC Mayor alerts officials amid rain forecast to Hyderabad
Greater Hyderabad Municipal Corporation Mayor Gadwal Vijaya Lakshmi has directed officials to be vigilant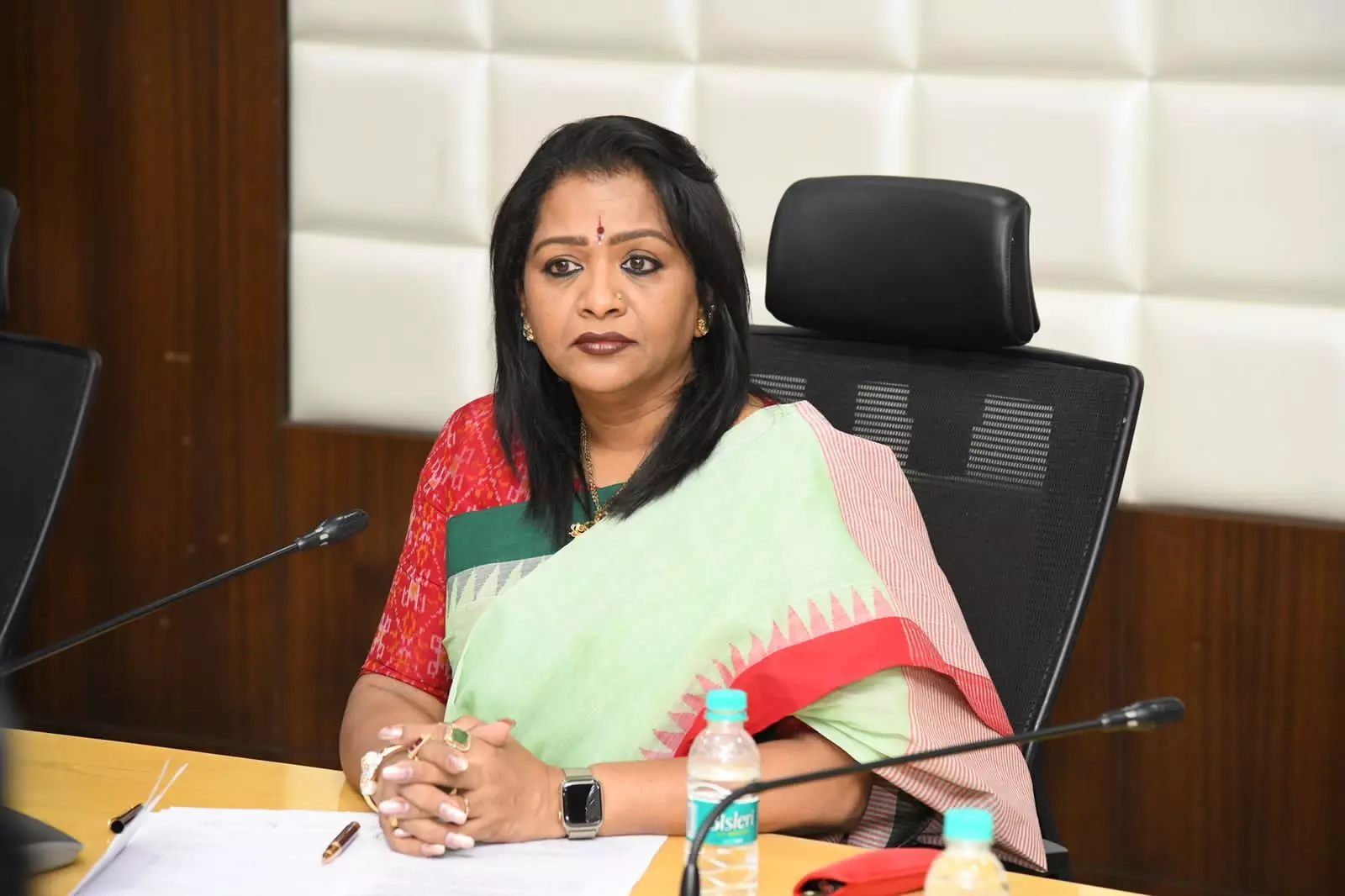 HYDERABAD: Greater Hyderabad Municipal Corporation Mayor Gadwal Vijaya Lakshmi has directed officials to be vigilant and take all precautions to avoid any hardship to people in the wake of incessant rains in the city over the last four days. In the conference with the zonal commissioners, the mayor reviewed the zone-wise relief measures and precautions.
The mayor said: "Action should be taken to immediately remove water from stagnant areas in the city. Similarly, garbage accumulated in rivers should also be removed."

The zonal commissioners were asked to have the garbage removed from manholes and take measures so that the flood could flow smoothly. The mayor asked them to solve the problem immediately without any delay after receiving the complaints from the people. She said that all the officers should be available for 24 hours and should go to the relevant places immediately after receiving the complaint and take steps to be alert at the field level.

Ms Vijayalakshmi wanted the officials to be prepared to face more rains in the future and prevent any untoward incidents. The mayor suggested that advance arrangements should be made to evacuate people of low-lying areas to safer areas if necessary. As there is a possibility of heavy rain in the next 24 hours, people should be warned not to stand near electric poles, under trees, or in the surrounding areas and contact the control room in case of urgent problems at GHMC Control Room 040-21111111, 040-29555500.
First Published: &nbsp 28 July 2022 1:53 PM GMT