Hyderabad Metropolitan Court jails a man for abusing cops
The cops discovered three pending Haridas challans upon conducting verification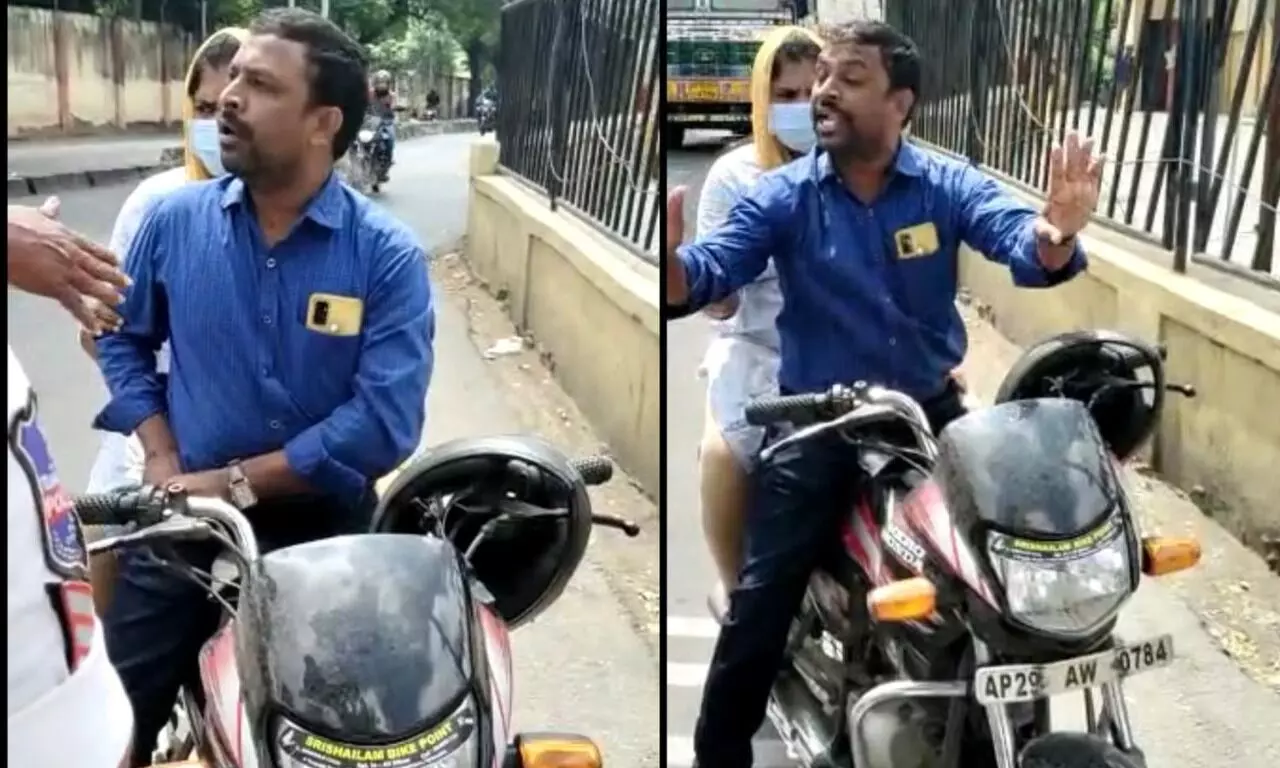 HYDERABAD: The metropolitan criminal Court in Secunderabad on Thursday, convicted a Hyderabad man who was captured on camera criticising police during a vehicle check at Tivoli Junction in Begumpet.
Gaddameedi Haridas, who was charged under Section 186 of the Indian Penal Code, was sentenced to 15 days in jail and fined Rs 500. Gaddameedi Haridas, according to the police, was captured abusing cops conducting special checks at Tivoli junction on September 2,2022.
The cops discovered three pending Haridas challans upon conducting verification. Haridas, on the other hand, disputed with the cops on duty when they asked him to pay the challans. He allegedly used foul language against the cops.
Haridas continued to use foul words and obstruct the cops from carrying out their legitimate duties. K.Srinivas, the head constable, also captured the entire incident on video. Haridas not only abused and argued with cops who were carrying out their legitimate duties, but he also obstructed their work with his arrogant attitude and behaviour.
First Published: &nbsp 3 Nov 2022 12:46 PM GMT