Killer silence at Hyderabad pubs is a silent killer
The music was asked to be stopped considering the rules mentioned in the Environment (Protection) Act, 1986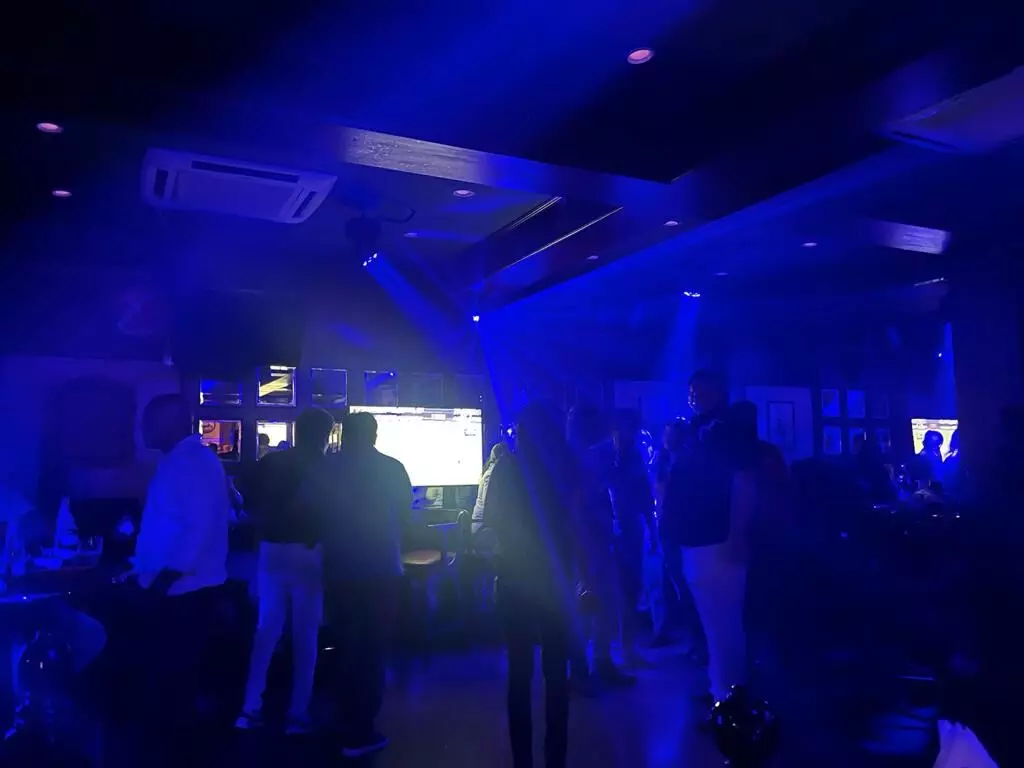 A pub in Hyderabad, where music was shut at 10 pm sharp
HYDERABAD: The multiple genres of Electronic Dance Music that echoed in the pubs out in the upmarket Hyderabad are now muted on the dot at 10 pm. As if some witchcraft or a black magic performed against them, the milling crowds inside the pubs suddenly start moving like zombies, cursing themselves for something they were not responsible for.
On September 12, 2022, the High Court ordered that no music would be played in any Hyderabad pubs post 10 pm until 10 am the next day, leaving the youth of the city jaw-dropped. For a few days, parties continued till later than 10 pm. However, multiple meetings were held with pub owners and many were raided too. Now, music drops dead at 10 pm in the streets of Hyderabad.
Why did HC order that music be shut at 10 pm in pubs ?
A society in Jubilee Hills submitted a complaint stating that unbearable music was played in clubs around their society till 3 am, alleging that unsocial activities happened, vehicles were parked blocking the road and highlighted other grievances, disturbing their sleep and daily life.
The decision was made under Section 25 of the Environment (Protection) Act 1986, Noise Pollution (Regulation and Control) Rules, 2000, Government Order (G.O No 172) that defined certain silent zones and decibel levels of music in the city during night and day, night-time precisely being 10 pm to 6 am and day-time being 6 am to 10 pm.
Now, the pubs which had obtained licenses from the local authorities, would be allowed to play music only till 10 pm.
What is the aftermath?
For the fear of attracting contempt of court, almost all of those who to NewsTAP spoke to remained tight lipped. Some vented out their agony and agitation against the situation that suddenly plunges a place that's replete with electrifying verve and enthusiasm into a sepulchral silence. Some of them, who were vociferous in expressing their indignation, chose to remain anonymous. For they didn't want to be pinpointed among the thousands of partyholics who one finds exasperated when the gyrating DJ switches off his console, throws aside his headphones and stares at the keys on the board in utter helplessness.
The bubbly crowd fell silent as if it was mourning at a cemetery with the stoppage of music. After all, pubbing is all about music and dance.
Seething with anger, one of those wants to conduct a wifi-enabled DJ show with a 100 cars in a ground as there are no restrictions on the decibel levels on music form cars.
And it's only restricted to pubs. He wants to be legally correct.
The oldest pub in Hyderabad, 10 Downing Street in Begumpet, which is swarmed by people for over two decades just to enjoy the fun, is always full with energetic boys and beautifully zealous girls matching their steps - be it for an Afrojack number or of an Armin Van Buuren or as indigenous numbers as those of Hariharan or Udit Narayan (of late, they are classified as 'classics' - perhaps Mukesh and Rafi are not the items for pubs) - pirouette and swivel on the dance floors or just next to their seats.
Now the oodles of oomph of liquor fizzle out even before one gets the kick of it. Because, drinking silence is never tipsy. It feels desolate, draining and deflating.
What is the current party scenario?
The music was asked to be stopped considering the rules mentioned in the Environment (Protection) Act, 1986. Pubs are still open and serving till later hours in the night. But what are people doing in the clubs?
Multiple pubs in Hyderabad have come up with the western concept of 'silent pubs'. Huge pubs like Prism, Xora and Monastery have started holding silent parties where the public can rent headphones which are connected to the DJ consoles and continue listening to music.
It, however, seemed like the pub-goers were still getting used to this concept and were missing dancing-off their woes to loud music in the City.
Heavy metal would soon become a passé.
First Published: &nbsp 24 Oct 2022 3:00 AM GMT