KTR opens cintract research firm GVRP's facility in genome valley
K.T. Rama Rao inaugurated GV Research Platform's (GVRP) state-of-the-art facility at Genome Valley offering a suite of preclinical research services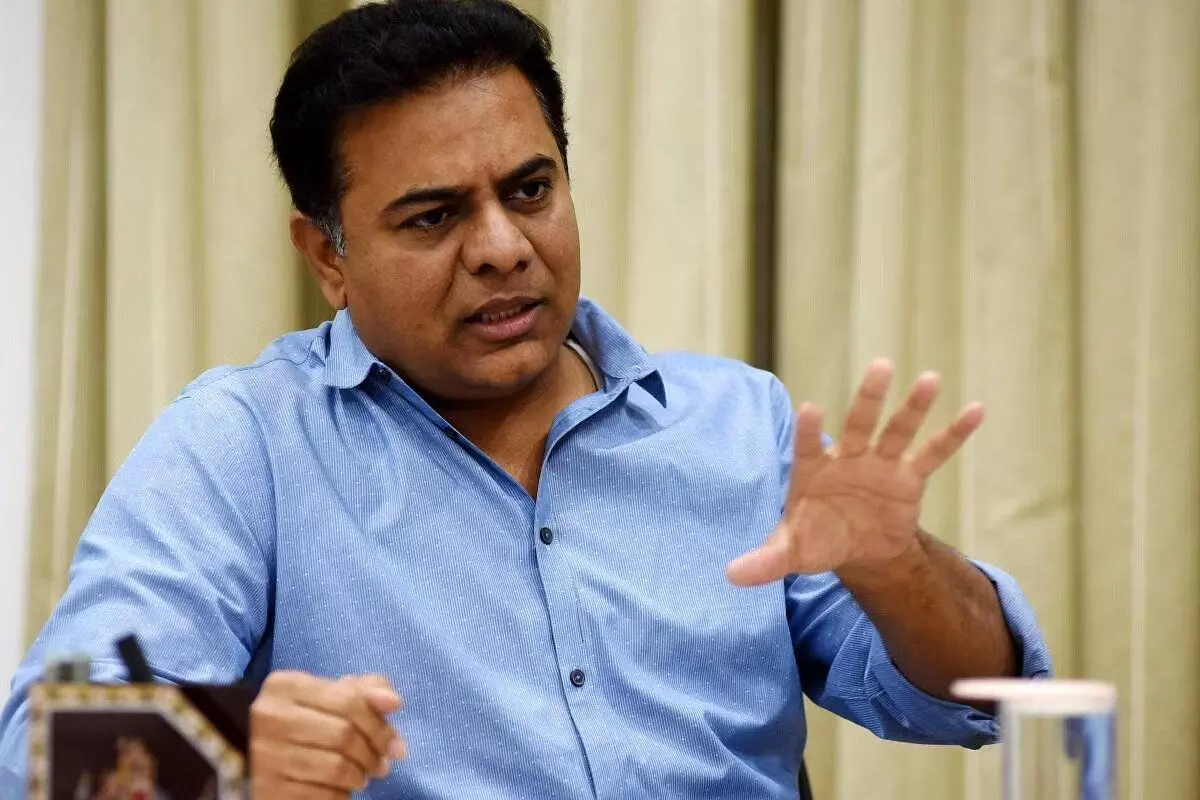 HYDERABAD: Telangana Minister for Municipal Administration and Urban Development K.T. Rama Rao inaugurated GV Research Platform's (GVRP) state-of-the-art facility at Genome Valley offering a suite of preclinical research services on Tuesday.
GVRP, a preclinical Contract Research Organization (CRO) has set up a 28,000 sq. ft. commercial breeding and testing facility in Genome Valley, Hyderabad. They have partnered with Envigo RMS LLC (USA) as their exclusive authorized breeder and distributor for services in India. With this initiative, biomedical companies in India can locally source premier high-quality Specific Pathogen Free (SPF).
The facility is being set up with a total investment of Rs 40 crore and total employment of around 100 people spread across Veterinary Science, Toxicology, Pharmacology and Analytical Research. Over the next 3 years, they plan to invest an additional USD 10-Million in Genome Valley to introduce complementary research areas with the workforce increasing to 200 people. By 2024, the company plans to move all the SPF rodent breeding operations to a dedicated facility (50,000 Sq.ft.) within Genome Valley for the inclusion of additional rodent strains, Guinea Pigs, Hamsters and Rabbits in the portfolio.
While congratulating GVRP the Minister said, I am glad to welcome GVRP and Envigo to Genome Valley. Housing the National Animal Resource Facility and companies like GVRP, Genome Valley is now the epicenter for preclinical and clinical research and thereby emerging as the most attractive innovation destination for biomedical companies in the Country."
CEO and Co-Founder of GVRP Kalyan Korisapati said, "GVSAP places itself uniquely in the market by bringing in capabilities of both in-house SPF research model breeding as well as preclinical testing. Commercial Breeding and Distribution of research models will be done in partnership with Envigo RMS LLC, a global leader in research models and related services.
First Published: &nbsp 18 Oct 2022 1:41 PM GMT