KTR wears a 'spectacular' look, tweets he's officially old
KTR, whom Telangana prides as its youth icon, has surprised one and all by sporting reading glasses at the crack of the dawn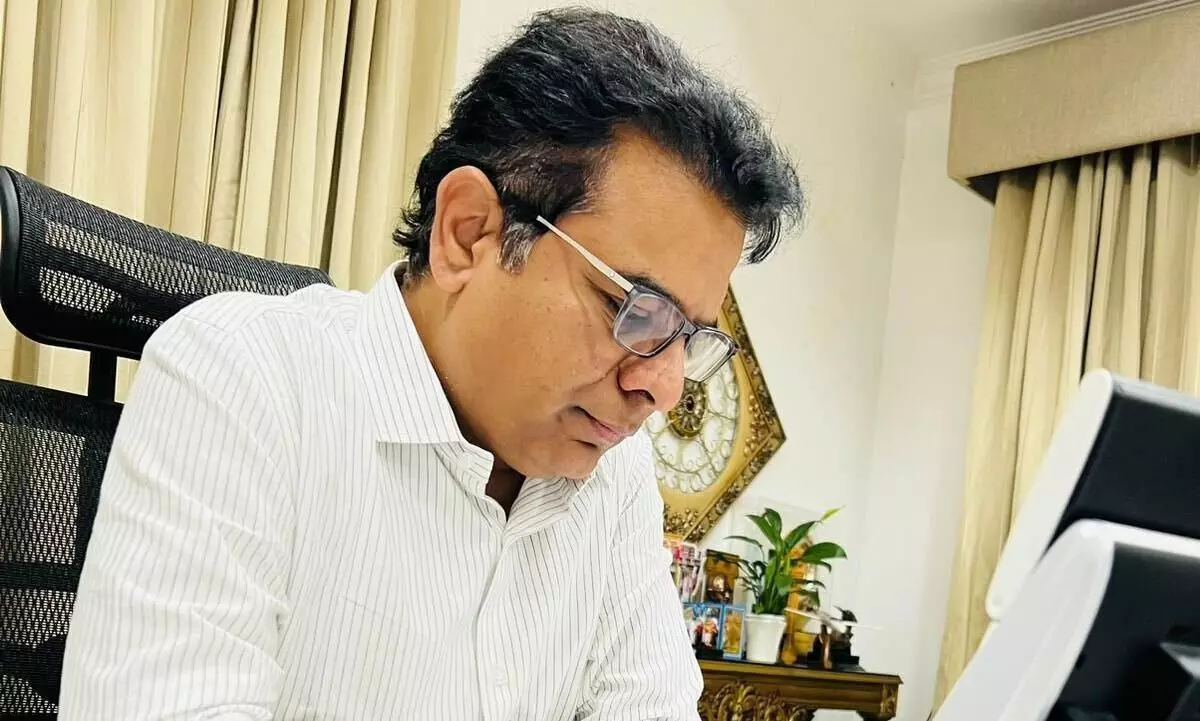 KTR
HYDERABAD: Already a mature leader with wisdom, Kalvakuntla Taraka Rama Rao, who turned 46 recently, pleasantly surprised all on Friday morning with his tweet.
KTR, whom Telangana prides as its youth icon, has brought involuntary smiles on the faces of one and all by sporting reading glasses at the crack of the dawn on Friday.
Beginning this last day of the work week on the eve of a long weekend, the visionary leader, KTR, sees through glasses that adorned his face so beautifully set on his nose. For, the twinkle in his eyes will shine brighter behind the glasses.

This man, who has visualised many things hitherto for Telangana and realised a lot of them will envision the roadmap for development of his motherland with much clearer vision.
Wearing a new 'look', he can not only see, but foresee, with his already possessed farsightedness.
Man of many frames, this young leader has declared that he is "officially old". A few years ago, KTR posted a pic of himself with 'salt and pepper' sharp thorn-like strands of growing beard that looked like iron and sliver filing and announced signs of ageing.
With the spectacles, KTR looks 'spectacular'. One isn't sure whether he just has to wear the glasses only for reading or even to see the distant objects. How does it matter anyway, spects or not, he can read through the minds of people and understand their needs and address them even before asking. After all, it's one physical addition to the the handsome face.
First Published: &nbsp 21 Oct 2022 2:27 AM GMT