Raja Singh denies making comments against Prophet Mohammed
Telangana BJP MLA Raja Singh has sought to clarify that he did not make any derogatory comments against Prophet Mohammed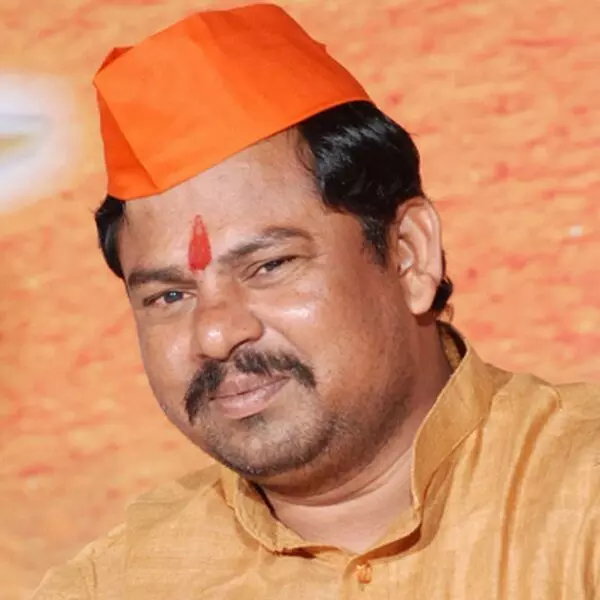 HYDERABAD: Telangana BJP MLA Raja Singh has sought to clarify that he did not make any derogatory comments against Prophet Mohammed.
In a video released on Thursday, Raja Singh however declared that he was committed to what he had said in his earlier video. He also blamed AIMIM leaders for the current state of law and order in Hyderabad.

He went on to say that despite his warnings, Telangana Minister K T Rama Rao had invited Munawar Faruqui to perform in Hyderabad. He alleged that KTR approved a stand-up comedian's show in Hyderabad to woo the city's Muslim voters.

He further blamed Home Minister Mohammed Mehmood Ali and Hyderabad MP Asaduddin Owaisi alleging that they incited political unrest in the city.

Referring to Munwar Faruqui's broadcast, from where the entire controversy began, Raja Singh said that TRS and MIM were the reason for the show happening in Hyderabad. He further stated that Munwar's show was the sole reason for his releasing the video on August 22,2022. He also countered the police by asking what action they had taken over all the negative comments made against him. Raja Singh stated he respects the courts and abides by their orders. He declared that he was willing to give his life to protect and safeguard the Hindu Dharma.

First Published: &nbsp 25 Aug 2022 2:17 PM GMT