Rakesh falls to a bullet, Army dream remains unfulfilled
Rakesh's dream was to join the army. Since his childhood, he always spoke about serving the nation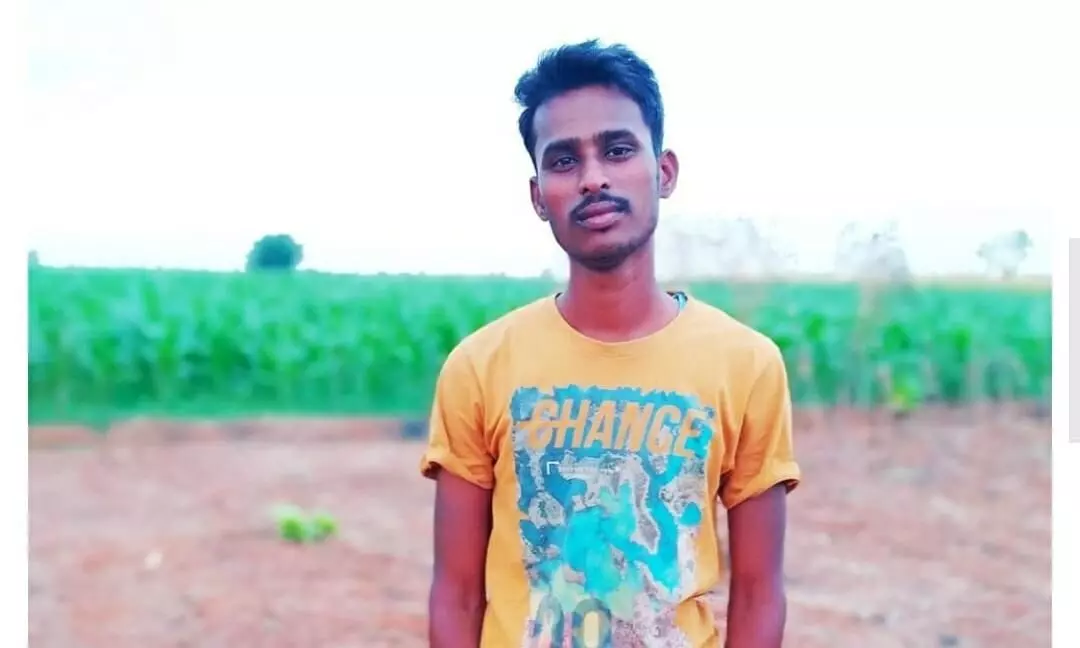 Rakesh's dream was to join the army. Since his childhood, he always spoke about serving the nation. After seeing his sisters in army, he made it his dream too. There is not a single occasion when he didn't think of joining the army.

But the 'Agnipath' scheme implemented by the Modi government dashed his hopes. He came to Secunderabad to protest and was shot dead in the police firing. His name is D. Rakesh who lost his life without fulfilling his dream of an Army job.
Damera Rakesh's father Kumaraswamy is a farmer from Dabirpet, Warangal district. He has two sons and two daughters. It was during this sequence that Rakesh's elder sister got a job in the army for music. She is currently serving as a BSF jawan in Bengal. This further strengthened Rakesh's determination to join the Army. He wrote 'BSF' on his bike.
Meanwhile, the Agnipath scheme brought by the Centre seems to have sunk into his heart. He wanted to join the Army and serve for the rest of his life.
His increasing age was turning into a worry for him, as there is an age limit to for the eligibility.
The order was issued in connection with the agitation at Secunderabad railway station on Friday morning. He then joined the protest and during this time he got shot by the police. Doctors said he died shortly before his friends rushed him to Gandhi Hospital.
His parents are devasted by the Rakesh's death. His grieving father said " Rakesh always wanted to join the army, never have they thought he will be gone so soon."
First Published: &nbsp 17 Jun 2022 5:30 PM GMT