USAID, Telangana govt launch new agroforestry tool
DSS-A was developed under USAID's Forest-PLUS 2.0 program, which is a five-year joint program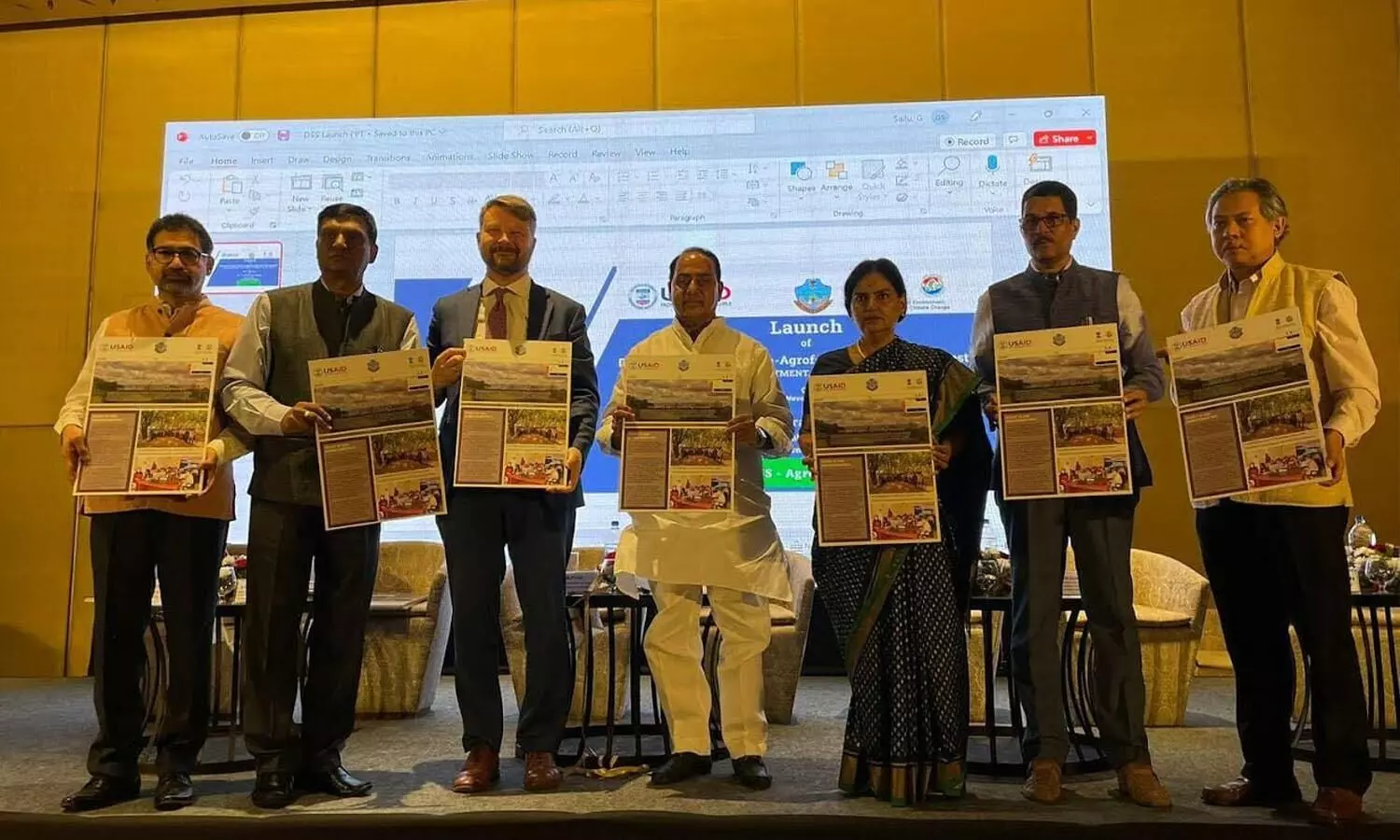 HYDERABAD: The Telangana Forest Department, in collaboration with the United States Agency for International Development (USAID), has launched a new management tool to help improve agroforestry, horticulture, and plantation practises in areas outside of Telangana's forests.
The Decision Support System-Agroforestry (DSS-A), developed under USAID's Forest-PLUS 2.0 programme and piloted in Medak district, will play a critical role in increasing the number of trees outside of forest areas and on farmlands, which is an important component of India's strategy to meet forestry sector climate mitigation targets. This GIS-enabled, web-based system, which is equipped with extensive data on rainfall, temperature, topography, and soil properties of the landscape, will also improve the process of identifying suitable tree species (including native species beneficial to the ecosystem) for agroforestry and other non-forest areas, making the selection more scientific and efficient.
Indrakaran Reddy, Minister for Environment, Forest, Science and Technology, and Endowments and Laws, said, "Telangana has worked in close partnership with USAID to develop and implement new technologies that improve forest management in the state. We acknowledge the new tool DSS-Agroforestry's use in Medak district and hope that this tool will support our agroforestry efforts and improve the trees outside forest cover in the entire state."
Congratulating the Telangana Forest Department on their efficient use of technologies to bolster forest and landscape management, USAID/India's Director of General Development Office, Mark Tegenfeldt said, "USAID is proud to be partnering with Telangana Forest Department on sustainable forest management. Trees outside forests store carbon, help reduce extreme climate events, provide food, livelihoods, clean water and are critical to maintaining the delicate balance of ecosystems on earth. The new tool launched today will aid decision-making on eco-restoration, afforestation, reforestation, and sustainable land use management, which will help to advance India's climate goals to increase its carbon sink."
Jennifer Larson, the US Consul General in Hyderabad, spoke about the broader development cooperation between the US and India, saying, "Today's launch is just the latest illustration of USAID's commitment to working with partners in Telangana, Andhra Pradesh, and Odisha. From the Forest-PLUS 2.0 program and the Trees Outside Forests in India initiative, to support for ICRISAT and Hyderabad's first Comprehensive Clinic for the Transgender Community, USAID's investment here is one more sign of the deep ties between the United States and India."
DSS-A was developed under USAID's Forest-PLUS 2.0 program, which is a five-year joint program with the Ministry of Environment, Forest and Climate Change (MoEFCC), Government of India. Forest-PLUS 2.0 works in Bihar, Kerala, and Telangana to manage forests, which are an important component of broad-based, inclusive, and sustainable economic growth that meets local needs and addresses global environmental challenges.
First Published: &nbsp 21 Nov 2022 9:40 AM GMT