#Whatsappdown trending in Twitter; users migrate in hordes from WhatsApp to Telegram
WhatsApp, the world's largest messaging service, conked off in India. Twitter is agog with #watsappdown as the most trending topic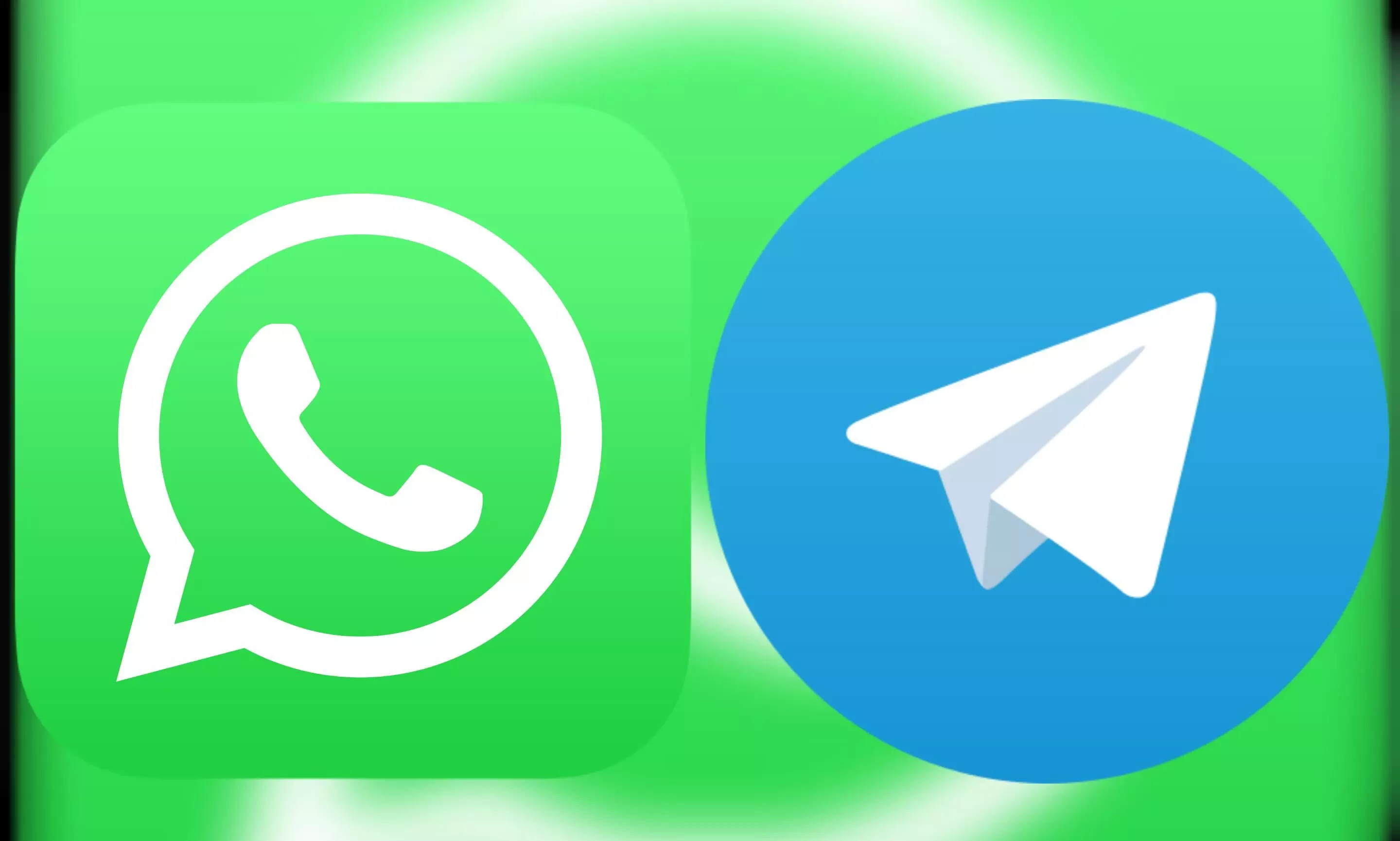 HYDERABAD: WhatsApp, the world's largest messaging service – also in India -- , conked off in India. Twitter is agog with #Whatsappdown as the most trending topic since noon. People ran crazy on the internet and mobile phones – first trying to reboot their hardware – and then by messaging to the ones sitting opposite to check the functionality of the largest messaging service. They are not testers, Lo! And Behold. They are all users who could not find a double tick upon delivery of a message when the communication is between two individuals – one to one. When the messages were sent in groups, the delivery notification eluded. Instead, the status of the message remained 'yet to be delivered.
Most users switched to Twitter to check what happened to WhatsApp only to be stumbled upon the trending topic #whatsappdown. Hordes of users packed their bags from WhatsApp and landed up in another messaging platform, Telegram, which has far lesser users but allows 200,000 people to be onboard in group messaging with the facility to dump large-sized files. To explain the size, people can share movies too on Telegram.
Millions of people use WhatsApp messaging as the medium of communication between individuals and groups too. WhatsApp uncorked the cap on the number of users that could be added to the groups by raising the upper limit to 512 in July 2022 and it is all set to raise the maximum number of members in groups to 1,024 soon.
WhatsApp is the most used platform by people in India for messaging. It's personalised and with its numerous features, adding and counting by the month, people swarmed WhatsApp. It's global user base as of January 2022 is two billion, according to statista.com. The number is swelling. Facebook with close to three billion is the biggest social media platform, followed by YouTube and the next is WhatsApp. Facebook Messenger is just about a billion, while Telegram has a niggardly 550 million users.
First Published: &nbsp 25 Oct 2022 8:28 AM GMT