BRS slams Congress for hosting CWC in Telangana without having even one from state in apex body
The CWC, which takes critical decisions related to party's policies for governance and the nation, did not name any Telangana leaders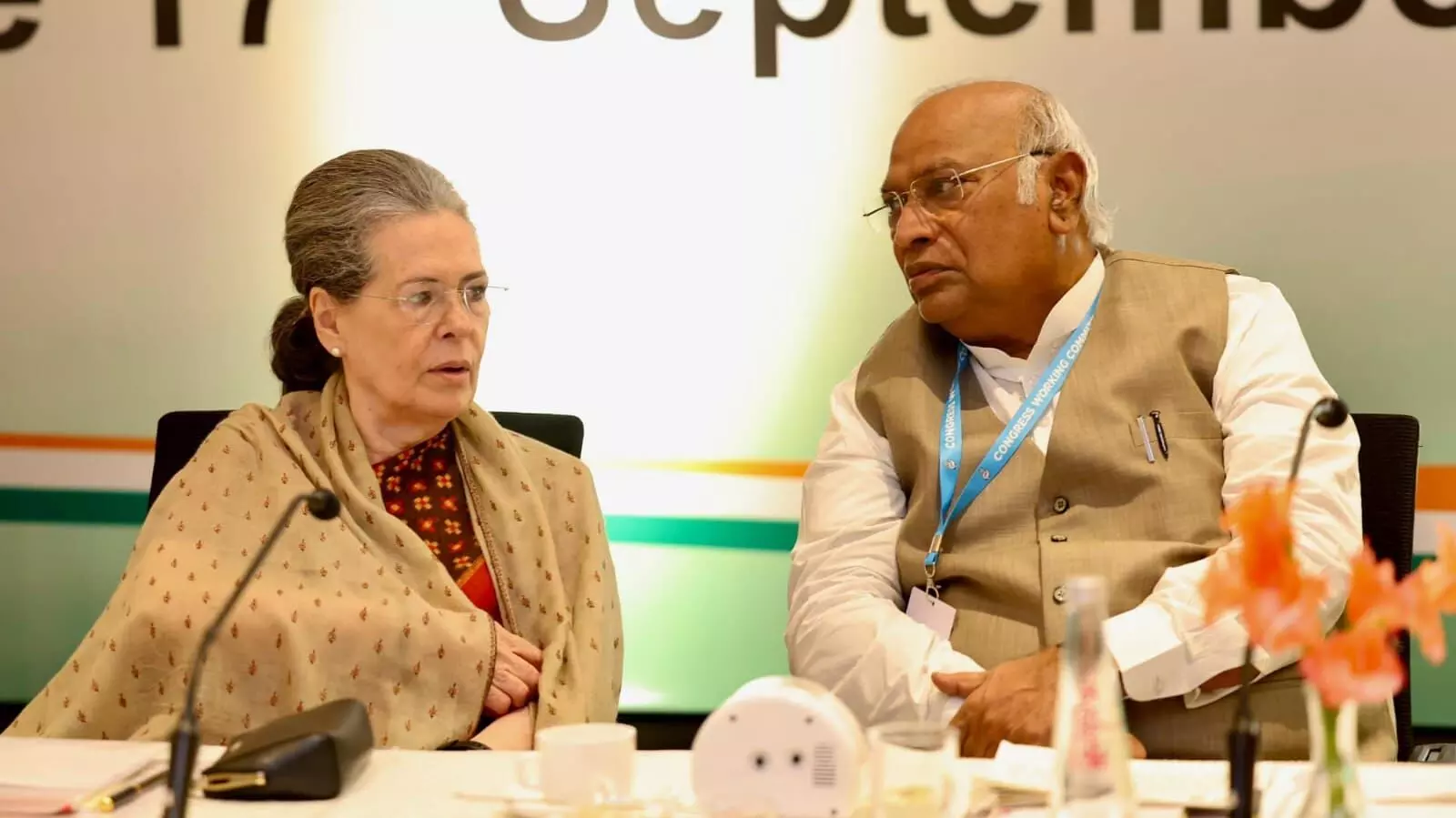 HYDERABAD: The Bharat Rashtra Samithi (BRS) has launched a scathing attack on the Congress party for holding its Congress Working Committee (CWC) meeting in Hyderabad when ironically not a single Congress leader from Telangana was named in the 39-member committee.
"The Congress leadership should be ashamed to hold is meeting in this State when there is no place for Telangana leaders in the CWC. Telangana Congress leaders attending that meeting should also be ashamed," tweeted the BRS.
The CWC, which takes critical decisions related to party's policies for governance and the nation, did not name any Telangana leaders despite the presence of several senior leaders.
Former Deputy Chief Minister Damodar Raja Narasimha was made a member of the permanent invitees list while former MLA Ch Vamshichand Reddy found a place in the special invitees list but were not made part of the CWC. Many Telangana leaders including Former PCC chief Ponnala Lakshmaiah, Nalgonda MP N Uttam Kumar Reddy, Congress Legislature Party (CLP) leader Bhatti Vikramarka and Mulugu MLA D Seethakka were among the aspirants for the CWC.
First Published: &nbsp 17 Sep 2023 10:39 AM GMT