T-Hub, AWS to support 10 startups for India's first drone-tech accelerator program
The accelerator program – organised by T-Hub and TSIC, with support from AWS and Intel, received over 300 applications from startups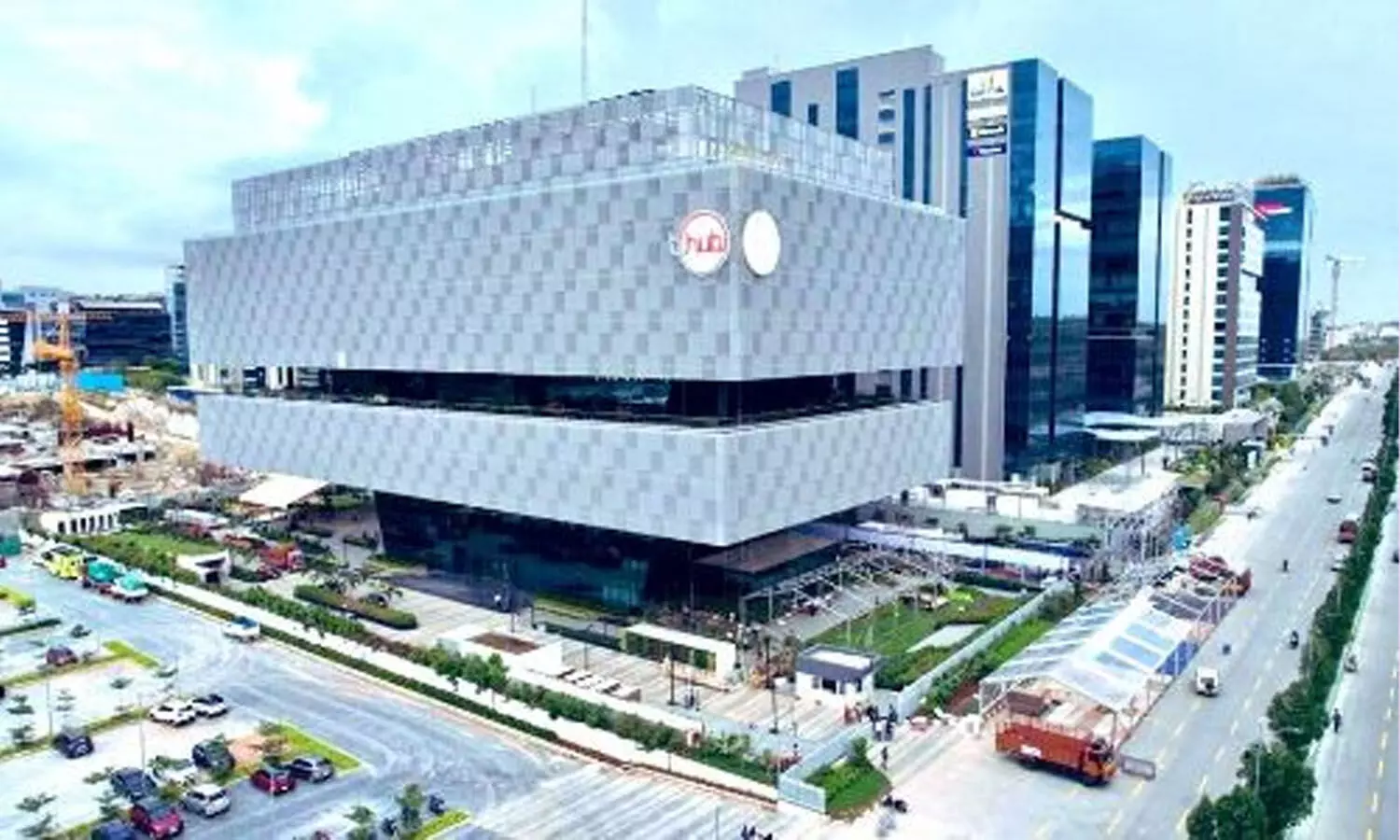 HYDERABAD: India's leading startup incubator T-Hub 2.0 and Amazon Web Services (AWS) selected 10 startups for the AWS-Intel Innovation Pod for drone-tech accelerator program, India's first-ever accelerator program focused on drone technology.
The accelerator program – organised by T-Hub and Telangana State Innovation Cell (TSIC), with support from AWS and Intel – received over 300 applications from startups focused on drone technology across India, including from New Delhi, Mumbai, Patna, Bengaluru, and Hyderabad.
The accelerator program began in July 2022, empowering startups with the tools and skills needed to drive the adoption of drone technology in India. The program aims at addressing specific use cases like 360-degree aerial surveys, live recording feed and geospatial analysis in sectors like defence, space, national security, healthcare, public safety, transportation, transit, citizen engagement, agriculture, amongst others.
Ten startups, focused on drone-tech solutions, were shortlisted by T-Hub for this program – 10 Infinite, Akin Analytics, Daybest Research, Drogo Drones, Indrones, Oplus Innovation, Senseacre Labs, Vecros Technologies, Vyomik Drones, and Yaralava Technologies.
Mahankali Srinivas Rao, CEO of T-Hub, said, "The rise of drone tech startups has increased in India over the last three years, and we believe that if entrepreneurs passionate about drone tech are supported now, India can take the leading position in this space in the future. T-Hub has helped equip entrepreneurs to create new jobs, market their products and solutions, and generate funding. Through the AWS-Intel Innovation Pod for drone acceleration, we will stay focused on supporting startups in the drone tech space with multiple elements like product design leveraging technical and subject matter advisory from AWS, go-to-market strategies and investment pitches.
Dr. Shanta Thoutam, Chief Innovation Officer to Government of Telangana, said, "The AWS-Intel Drone Tech Innovation Pod stands as a testimony to the community that is truly inclusive in supporting startups from various sectors. TSIC is elated to collaborate with T-Hub to enable connections across government departments for cohort startups to work on public sector challenges. We also successfully facilitated more than 10 startup-government interactions resulting in two pilot procurement orders to date, and will continue to support and connect more startups with relevant government departments. We believe that when government departments and startups work together to address a problem, the impact on society can be multiplied."
Deepti Dutt, Head of Strategic Initiatives,
Public Sector at AWS India and South Asia, said, "We are delighted to support the Telangana government with the AWS-Intel Drone Tech Innovation Pod to nurture India's startups that are solving public sector issues across the subcontinent using drone technology. Our program, AWS Startup Ramp, supports startups through better adoption of AWS technologies, cloud credits, mentorship and customer outreach to rapidly innovate and scale. We are happy to help India's drone startups accelerate and achieve impactful outcomes in this emerging field."
The selected startups have been given various opportunities, including a chance to pitch to several program partners for paid or unpaid pilots across multiple use cases like enhanced surveillance, crop health management, and parking management.
Additionally, the startups were given mentorship and training in product design development, sales conversion, branding, pitch refinement, and financial modelling. The selected startups were also given direct access to the AWS Startup Ramp Program and offered AWS Promotional Credits to access AWS technologies and services.
The five-month-long accelerator program also provided startups with access to workspace, and support from value partners during the ideation phase, and grassroot level stakeholder interactions to refine their innovations with the support of a comprehensive curriculum, expert guidance, and market scaling opportunities. The startups also received the opportunity to co-create proof of concepts (POCs) for state and local governments, finding new use cases for their products and drone solutions.
Startups were mentored by certified industry mentors, including Manoj Badagharwala, Founder of Badagharwala Technologies Pvt Ltd; Vijetha Shastry, Associate Director at Dexter Capital; Rathnakar Samavedam, Investment Director & CEO of Hyderabad Angels; Santosh Sharma, Founder of Bookmyjet; Aneel Mitra, CEO of Biz Credence; Verdentum, an impact assessment consulting firm; The Philosopher's Stone – brand consulting firm; and Anthill ventures – an investment and scaling platform.
The closing event of the program was attended by leaders from AWS, Intel, selected startups, and government officials, including Jayesh Ranjan, Principal Secretary, Information Technology (IT), Government of Telangana, various stakeholders, and other dignitaries at T-Hub.
Testimonials from the startups:
Rahul Pinnamaneni, Founder of Drogo Drones, said, "All the stakeholders spent a good time mentoring the startups and helped us scale faster. TSIC and T-Hub connected us with various departments that were really helpful. They opened doors for us that usually take longer to open."
Janaki P, Founder of Akin Analytics, said, "Startups' journeys are risky and full of unknowns, and startup founders are in the business of convincing everyone that they are going to be a big success. The Drone Accelerator Program by T-Hub, AWS, and TSIC is an excellent DeepTech program for any startup in this sector. We were connected to relevant mentors and gained many insights from them in designing our startup roadmap and finances. We were also connected to stakeholders like the state governments who supported our pilot projects, including the Ganesh Visarjan Event of Telangana."
First Published: &nbsp 6 Feb 2023 11:51 AM GMT