KTR in US: Storable to hire 100 software developers in Hyderabad, keen to partner with TASK
Storable, a leading software provider for the self-storage industry, will soon hire 100 software developers in Hyderabad as a first step to tap into the city's talent pool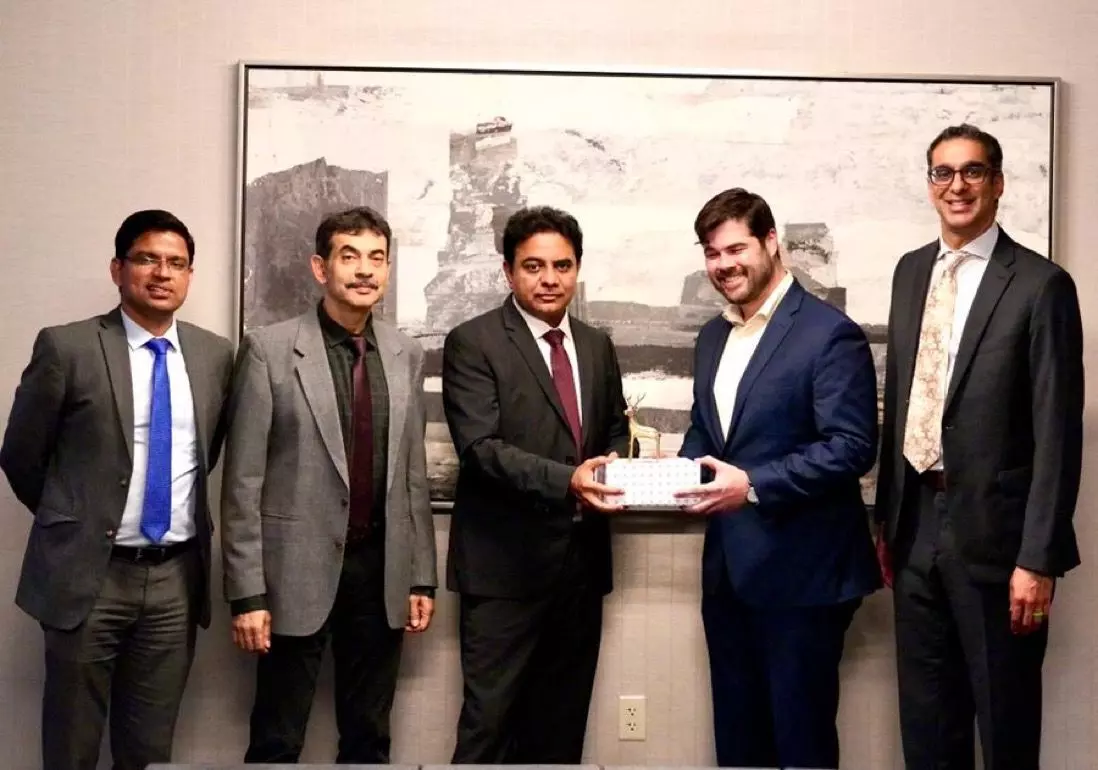 HYDERABAD: Storable, a leading software provider for the self-storage industry, will soon hire 100 software developers in Hyderabad as a first step to tap into the city's talent pool.

The tech giant, which has recently established its first Global Development Centre (GDC) in the Telangana capital, will expand its hiring process further, in a bid to boost R&D capacity and create more opportunities for local professionals.
The announcement of its latest commitment came after a meeting of the Storable leadership team with IT and Industries Minister K T Rama Rao in Houston during the latter's tour of the US. During the meeting, the Storable delegation discussed their expansion plans with the Telangana minister.
The company has also proposed to partner with the Telangana Academy for Skill and Knowledge (TASK) as part of its plans to engage with the local educational institutions.
Storable Inc., is a leading software provider for the self-storage industry, serving 41,000 out of the 60,000 storage facilities across the US, Canada, Australia and Europe.

The leadership team that met KTR in Houston included Jonathan Lewis, Vice-President, People Operations, and Neil Verma, Vice-President and General Counsel.
Telangana Principal Secretary for IT and Industries Departments, Jayesh Ranjan, Special Secretary for Investment Promotion and NRI Affairs E Vishnu Vardhan Reddy and others were also present at the meeting.
First Published: &nbsp 21 May 2023 9:39 AM GMT