Bandi Sanjay ignorant, BJP politicising TSPSC case for selfish gains: KTR
He ridiculed Bandi Sanjay for not being aware of the fact that the TSPSC is a constitutional body and the State Government has a limited role to play in its functioning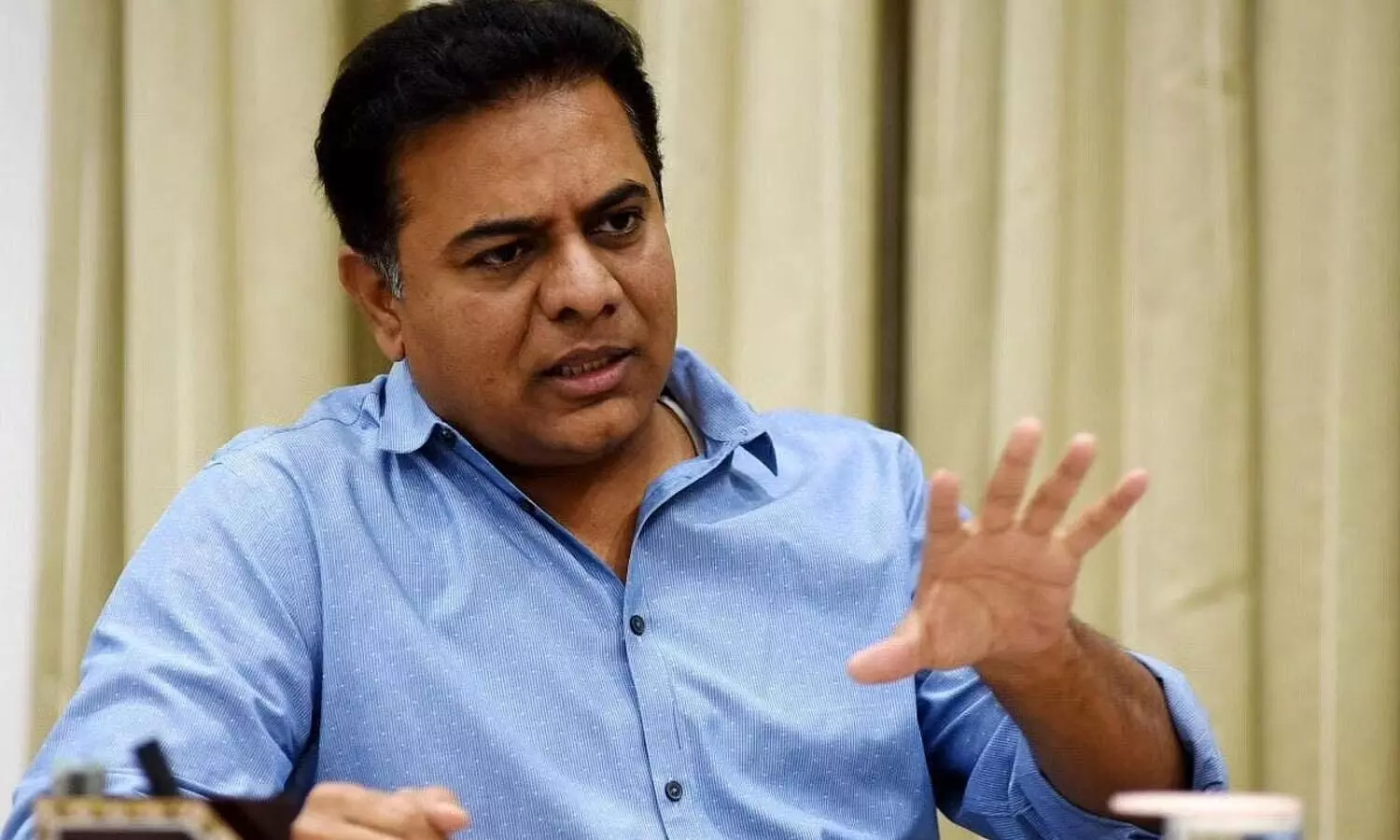 HYDERABAD: Telangana IT Minister K T Rama Rao (KTR) on Friday lambasted Telangana BJP president Bandi Sanjay for his ignorance on the TSPSC paper leak issue. He said that Bandi Sanjay making baseless allegations against the State government showed his ignorance. He ridiculed the BJP leader for not being aware of the fact that the TSPSC is a constitutional body and the State Government has a limited role to play in its functioning.
KTR remarked that the BJP was trying to create unrest among the unemployed youths by attributing the mistake made by one individual to the entire TSPSC. He recalled that it was Bandi Sanjay who appealed to the youths to leave jobs and stop preparing for examinations to campaign for the BJP.
The Telangana Minister noted that there were numerous instances of paper leaks in various BJP-ruled states and that the BJP had no moral right to question BRS government's commitment for the unemployed. "In eight years, 13 question papers were leaked in Modi's home state Gujarat. Does Bandi Sanjay have the guts to ask for Modi's resignation?" he wondered.
KTR further said, "When anything happens, how the government reacts is important." As soon as the paper leak issue came out, the State government acted swiftly, constituted a SIT and arrested all the accused, he asserted.
Describing the incident as unfortunate, he said that the TSPSC had cancelled the Group-1 preliminary examinations to do justice to all the eligible candidates and to their future.
KTR appealed to the youths and students of Telangana that there was no need to worry about recruitment. He assured that the BRS government would take all necessary measures to ensure that justice to each and every unemployed youth in the State was done. He added that the TRS government had already shown its commitment to the unemployed youths by filling up more than twice the number of jobs promised.
The Telangana government has brought a new zonal system unlike anywhere else in the country with the lofty ambition of earmarking 95 per cent of jobs for the youths of Telangana, which, in itself, is proof of the government's commitment towards the welfare of the youth, he claimed.
The Minister said that Bandi Sanjay made a similar mud-slinging attempt earlier with regard to Intermediate examinations without having minimum awareness on the functioning of government wings. He warned that Sanjay would have to face criminal cases in future for his politically-motivated conspiracies. "Stop politicising the issue for your selfish gains," KTR warned the BJP leaders.
First Published: &nbsp 17 March 2023 1:59 PM GMT