Harish Rao alerts officials on spike in Covid-19 cases, tells people not to panic
Harish Rao alerted the officials to be wary of the spike of coronavirus cases in various countries and other states of the country and said that there was no need to panic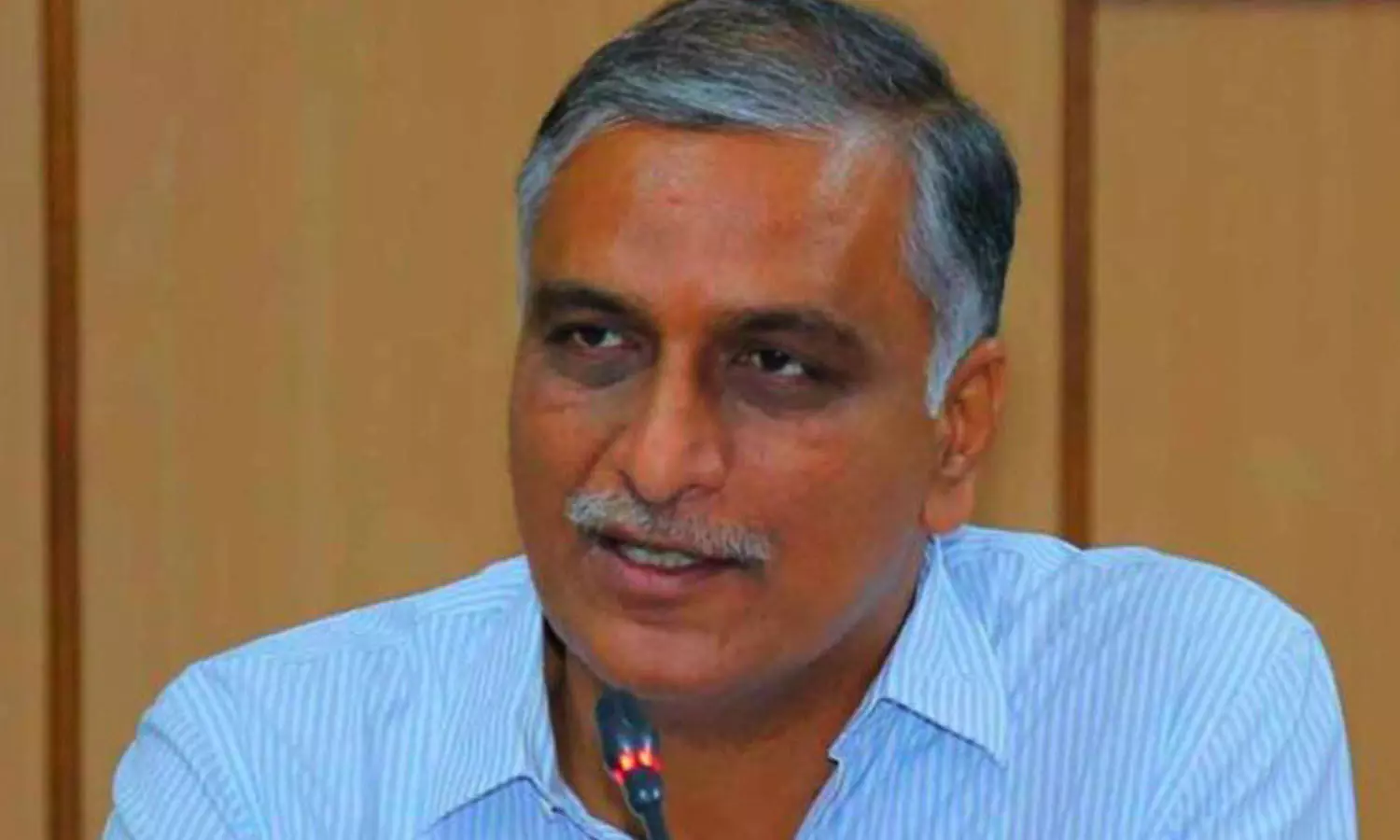 HYDERABAD: Telangana Finance and Health Minister Harish Rao on Friday alerted the officials to be wary of the spike of coronavirus cases in various countries and other states of the country and said that there was no need to panic.
In a high-level review meeting with medical officials on Friday over the outbreak of new variants of coronavirus across the world, Harish Rao discussed the situation of corona in the state and issued instructions and orders, and advised officials to be vigilant.
Stating that people need not worry, Harish Rao advised the people who had symptoms like cough, fever, and sore throat to go to the nearest government health centers and get tested, and undergo treatment. The minister recalled that Telangana had stood as an example for the country in Covid vaccination, especially in the distribution of precautionary doses.
Harish Rao claimed that the Telangana government had distributed 7.75 crore vaccines to deserving people besides distributing 1.35 crore precautionary doses. He said more than 1.62 crore precautionary doses had to be distributed and urged those who are eligible to take the jabs. The minister directed the officials to take necessary steps to ensure that vaccines were available in all PHCs and UPHCs and also ordered them to write a letter to the centre seeking more doses in view of the increasing number of cases.
The Siddipet MLA said that arrangements should be made to conduct covid tests in health centers and advised the people suffering from chronic diseases like BP, sugar, and kidney problems to be careful and take the precautionary doses.
Telangana Health Secretary Rizvi, Family Welfare Department Commissioner Shweta Mahanthi, DME Ramesh Reddy, DH Srinivasa Rao, TVVP Commissioner Ajay Kumar, Gandhi Hospital Superintendent Raja Rao, and other officials participated in the review meeting conducted through Zoom.
First Published: &nbsp 17 March 2023 1:08 PM GMT