Hyderabad Police serve notice on 'Baby' producers for promoting drug abuse, hero Navdeep denies role
Anand said that movies like Baby seemed to be influencing youth, which was evident in the recent rave party bust at Fresh Living Apartments in Vittal Rao Nagar, Madhapur on August 31, 2023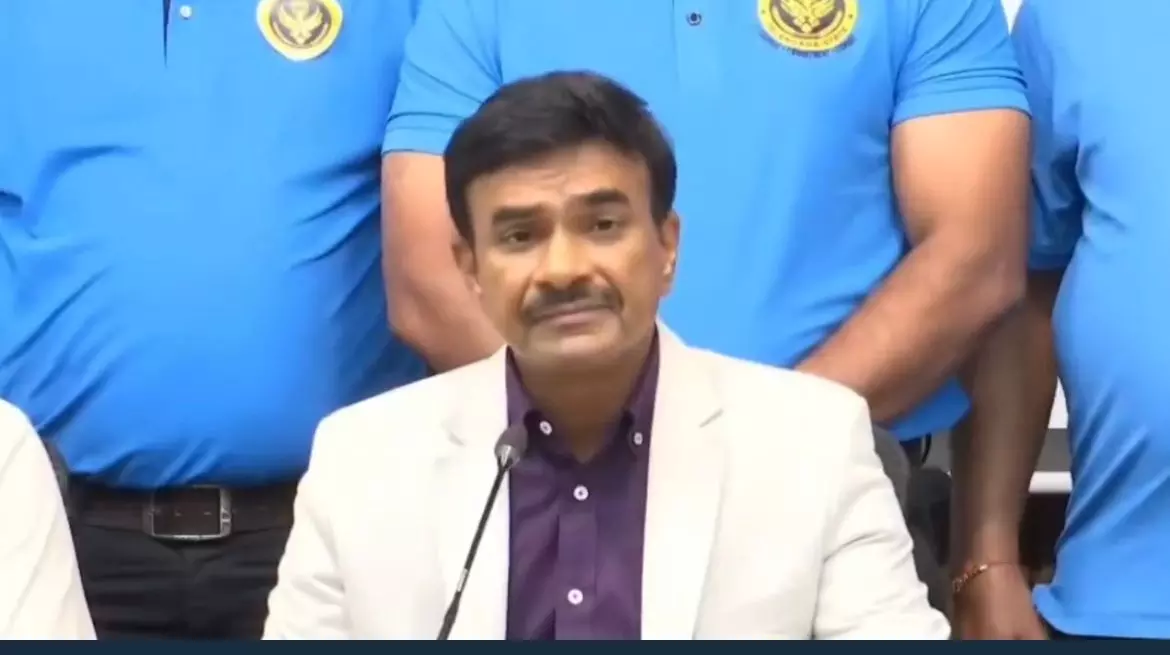 HYDERABAD: Hyderabad Police Commissioner CV Anand has taken strong exception against makers of the recent Tollywood hit movie 'Baby' for promoting the use of banned substances.
Speaking at a press conference on a recent drug bust in the city on Thursday, Anand said that movies like Baby seemed to be influencing youth, which was evident in the recent rave party bust at Fresh Living apartments in Vittal Rao Nagar, Madhapur on August 31, 2023. Three people were arrested in that party including a movie financier and a son of former Minister.
"We are shocked. We have served a notice to 'Baby' producers. The recent drug bust at Fresh Living aparments showed that there was some influence of scenes from the movie. We appeal to all directors to not promote use of banned drugs. Every film now will be monitored," said Anand.
Meanwhile, revealing the names of people arrested in a recent drug bust, the Commissioner said that film director Sushant Reddy, KP Reddy, poker organiser Praneeth among others were arrested for purchasing drugs from international drug peddlers for their own consumption and for resale.
"In this case, Surya of Snort Pub, Arjun of Terra Cafe and Bistro in Jubilee Hills, and 'Shadow' film producer Ravi Uppalapati, Swetha, Karthik, and Navadeep are absconding," Anand said.
"Navdeep's friend Ramchand was arrested recently in a case along with son of former Minister identified as Devarakonda Suresh. Navdeep is on the run," the Comissioner said.
However, Navdeep clarified on X, that the person mentioned by the Commissioner was not him and he was very much available in Hyderabad.
First Published: &nbsp 14 Sep 2023 2:53 PM GMT