KTR slams Centre for scrapping Hyderabad ITIR Project
Kalvakuntla Taraka Rama Rao strongly opposed the Centre's decision scrapping the Information Technology Investment Region (ITIR) project for Hyderabad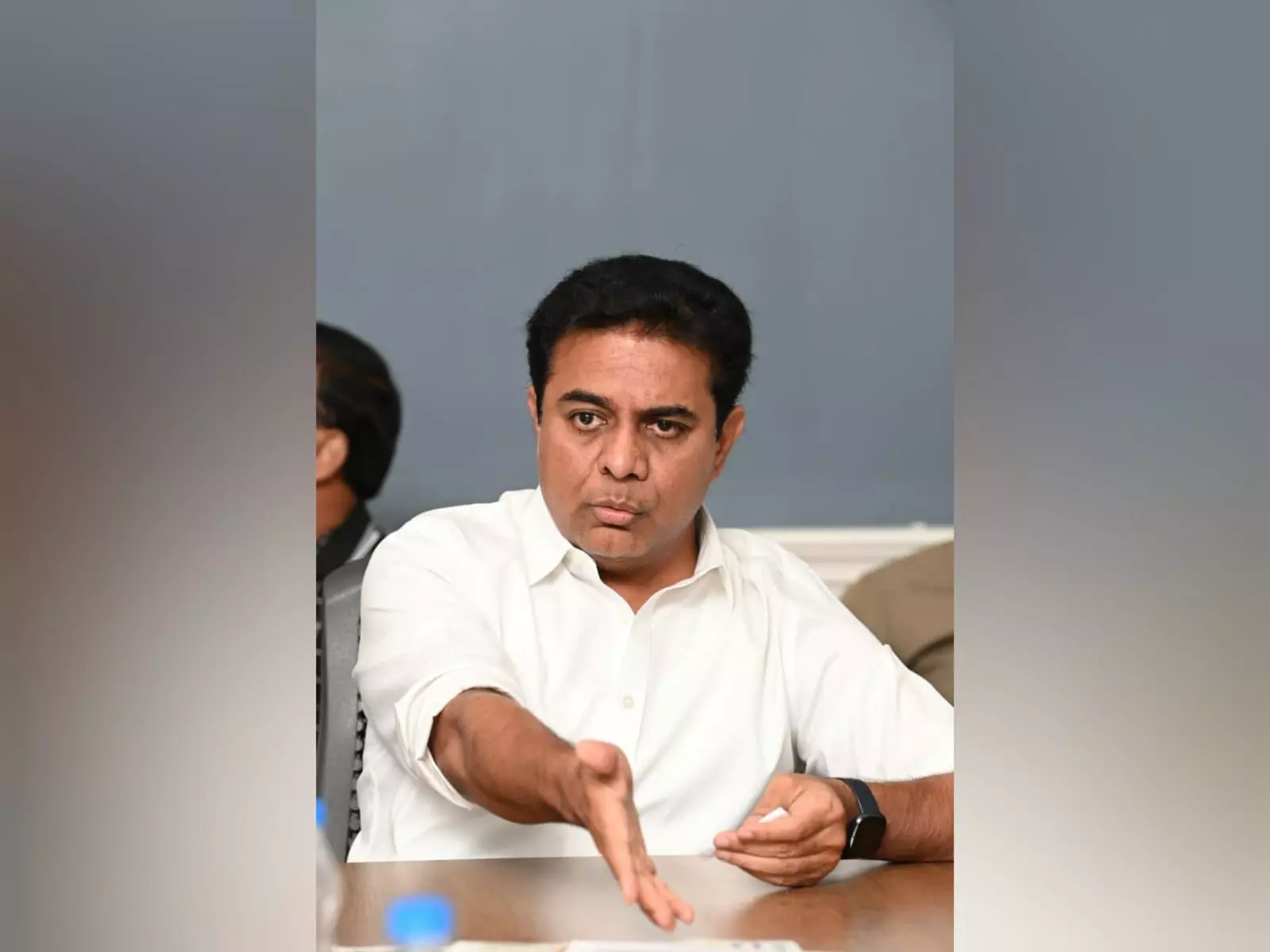 K T Rama Rao
HYDERABAD: Telangana IT and Industries Minister Kalvakuntla Taraka Rama Rao on Friday strongly opposed the Centre's decision scrapping the Information Technology Investment Region (ITIR) project for Hyderabad.
Union Minister of State for Electronics and Information Technology Rajeev Chandrasekhar made a statement Parliament to this effect.
Reacting to the decision, the Telangana IT Minister chided the Union government for claiming to have granted other projects to compensate for the ITIR Project.
"They have cheated the people of the country yet again. It is in their (BJP party) DNA to easily lie about anything and MoS Rajeev Chandrasekhar has effortlessly done the same now," remarked KTR.
Calling this cheap politics, the Minister alleged that the ITIR project was scrapped only because the TRS was politically opposing the Modi government at the Centre.
"With the scrapping of the ITIR Project, the Telangana IT sector has lost a great opportunity for further growth. Ironically, there's no contribution from the Union Government in the tremendous growth story of the IT Sector of Hyderabad," KTR said.
The Centre, in 2008, proposed the ITIR project for Hyderabad and approved the same in 2013. However, the Modi government has proved to be a curse on Telangana as it shelved the project like other projects and the promises made in AP Reorganisation Act that were not fulfilled, said KTR.

The Telangana IT Minister stated that he, along with Chief Minister K Chandrashekar Rao, had made multiple pleas to Prime Minister Narendra Modi and other Union Ministers during their visits to New Delhi. There is no positive response even after continuous persuasion from our side, he said.
Minister KTR also stated that after witnessing the inaction of the Modi government, he presented multiple representations to a scheme on the lines of ITIR Project that would boost the IT sector in Hyderabad but not a single penny was sanctioned for this purpose.
KTR demanded the Modi Govt to apologize to the youth of Telangana for failing to deliver the promises he made. He also said that the BJP had no proper policy for skilling and job creation in the country. KTR also demanded an explanation from the Prime Minister on the loss incurred to Hyderabad due to the scrapping of the ITIR project.
First Published: &nbsp 29 July 2022 12:34 PM GMT