Munawar Faruqui show: Vary police beef up security at Shilparamam in view of BJP's threat
Security was increased near Shilpakala Vedika in Hitech City, where standup comedy artiste Munawar Faruqui is scheduled to perform on Saturday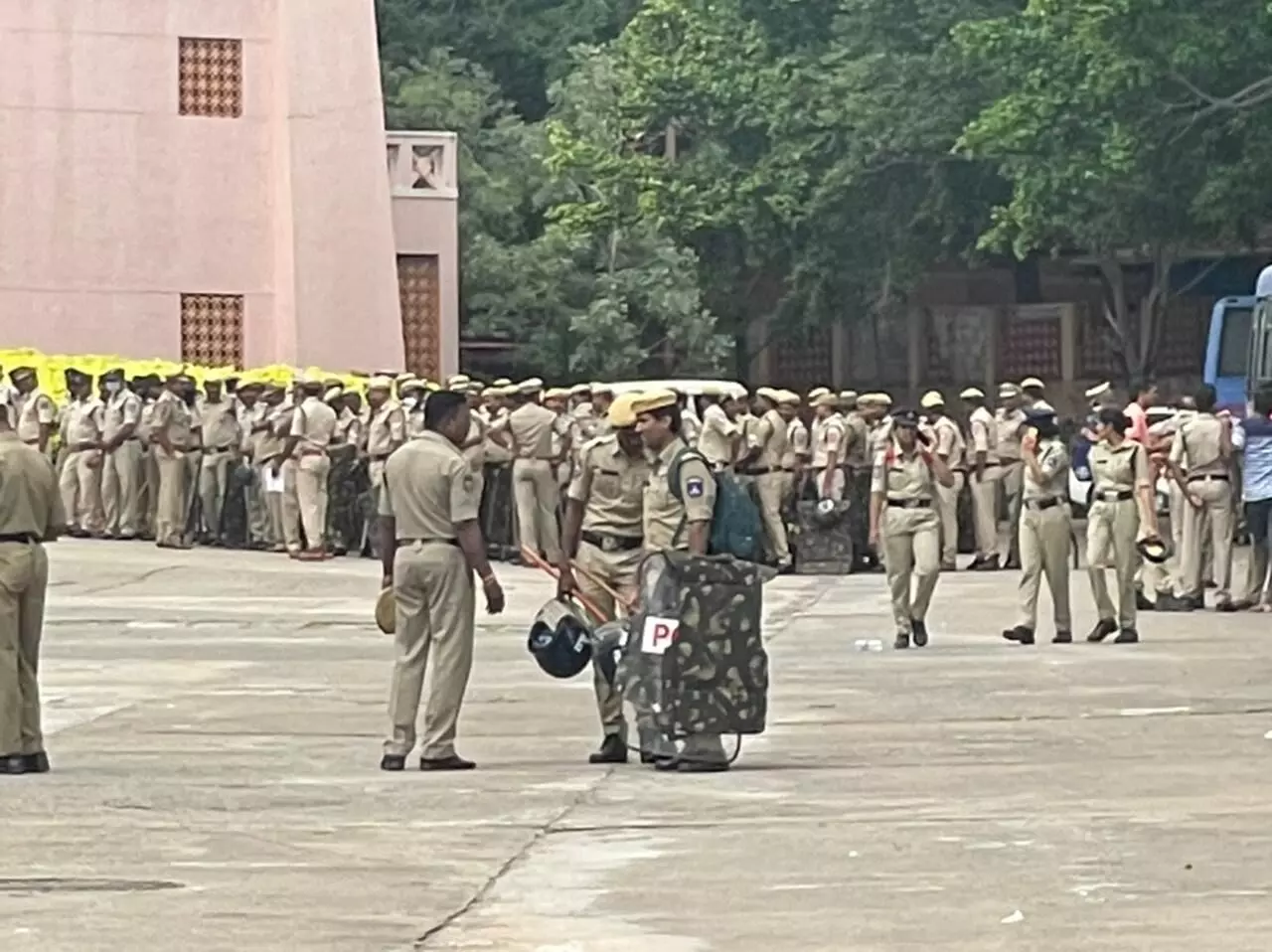 Telangana BJP President Bandi Sanjay on Saturday asked Chief Minister K Chandrashekar Rao why Munawar Faruqui, who insulted Seetamma and Rama, is allowed to perform in Telangana. He went on to say that no real Hindu should participate in this programme. Telangana Chief Minister KCR's invitation to Munavar Faruqui, who insulted Hindu gods, demonstrated what kind of a Hindu KCR was.
Security was increased near Shilpakala Vedika in Hitech City, where standup comedy artiste Munawar Faruqui is scheduled to perform on Saturday evening. Senior Cyberabad police personnel assessed the security arrangements at the venue on Friday.

The venue will need to deploy about 500 police officers to handle the security requirements. A Cyberabad police spokesperson said police officers in civilian attire would be inside the auditorium while uniformed officers would be on duty outside to protect the location. Many people would watch Munawar Faruqui's protection as a positive example of the state stepping up to defend individual liberties.

Meanwhile, BJP MLA Raja Singh claimed that he was doing everything to block Munwar's Faruqui's programme. Unfortunately, many of the BJP workers had already been apprehended by Hyderabad police from all around the city. Some BJP workers are attempting to get internet tickets to his event so that they could hurl slippers at him and beat him after removing his clothes.

Raja Singh claimed that Telangana police were attempting to give security to a man who insulted and mocked Lord Ram and Sita in his comedy show while posting photographs of security arrangements from Shilpakalvedika.

First Published: &nbsp 20 Aug 2022 8:42 AM GMT