"My sister Kavitha is brave, learned a lot from my mother," KTR at Women Ask KTR event
KTR expressed his admiration for his family and praised his wife for her patience and recalled how his life changed after the birth of his daughter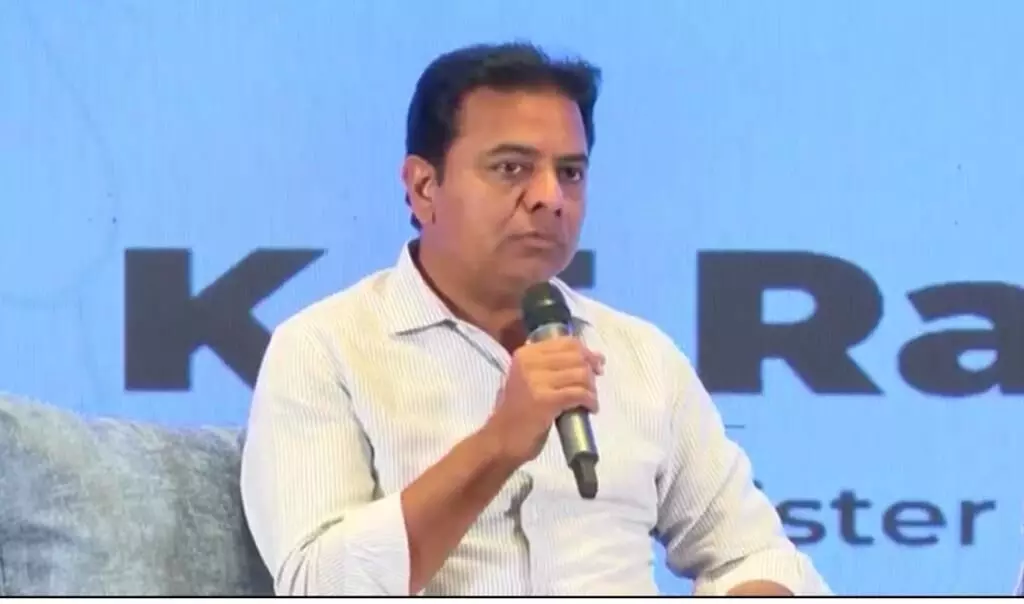 HYDERABAD: Telangana Municipal Administration and Urban Development Minister K T Rama Rao (KTR) has said that he has learned a lot from his mother and stated that his sister Kalvakuntla Kavitha is very brave.
Speaking at the Women Ask KTR event held at Hotel Grand Kakatiya in Begumpet on Sunday, he expressed his admiration for his family and praised his wife for her patience and recalled how his life changed after the birth of his daughter.
On this occasion, Minister KTR highlighted the initiatives taken by their government to empower women. He said the BRS government had provided access to clean water, started special schools for minority children, increased deliveries in government hospitals, and provided interest-free loans to women through the Sthri Nidhi program. The minister also stated that they were spending Rs. 10,000 on each new born girl and increasing the normal deliveries in the government hospitals.
He said they had also introduced services like Mahila University, and Kalyana Lakshmi to assist women. Minister KTR expressed their commitment to continue working for the welfare of women, including providing loans with low-interest rates after coming to power.
Addressing the issue of social media propaganda from the opposition, KTR emphasised the importance of using the right to speak responsibly and respectfully and highlighted the effect of deep fake technology. He said not only film actors, but politicians would also have adverse effects with deep fake technology.
The minister said that government measures for the safety of women such as establishing She Teams and toll-free helpline numbers. Minister KTR suggested the establishment of a special hotline for women-related issues, where women could file complaints anonymously, learn about their rights, and receive mental health support.
He encouraged politically educated women to participate in politics and emphasized the need for their representation. Minister KTR expressed confidence in their party's victory in the upcoming elections.
First Published: &nbsp 19 Nov 2023 12:23 PM GMT