Three killed, several injured as APSRTC bus rams into platform in Vijayawada bus station
The RTC officials immediately swung into action and shifted the injured passengers to a nearby hospital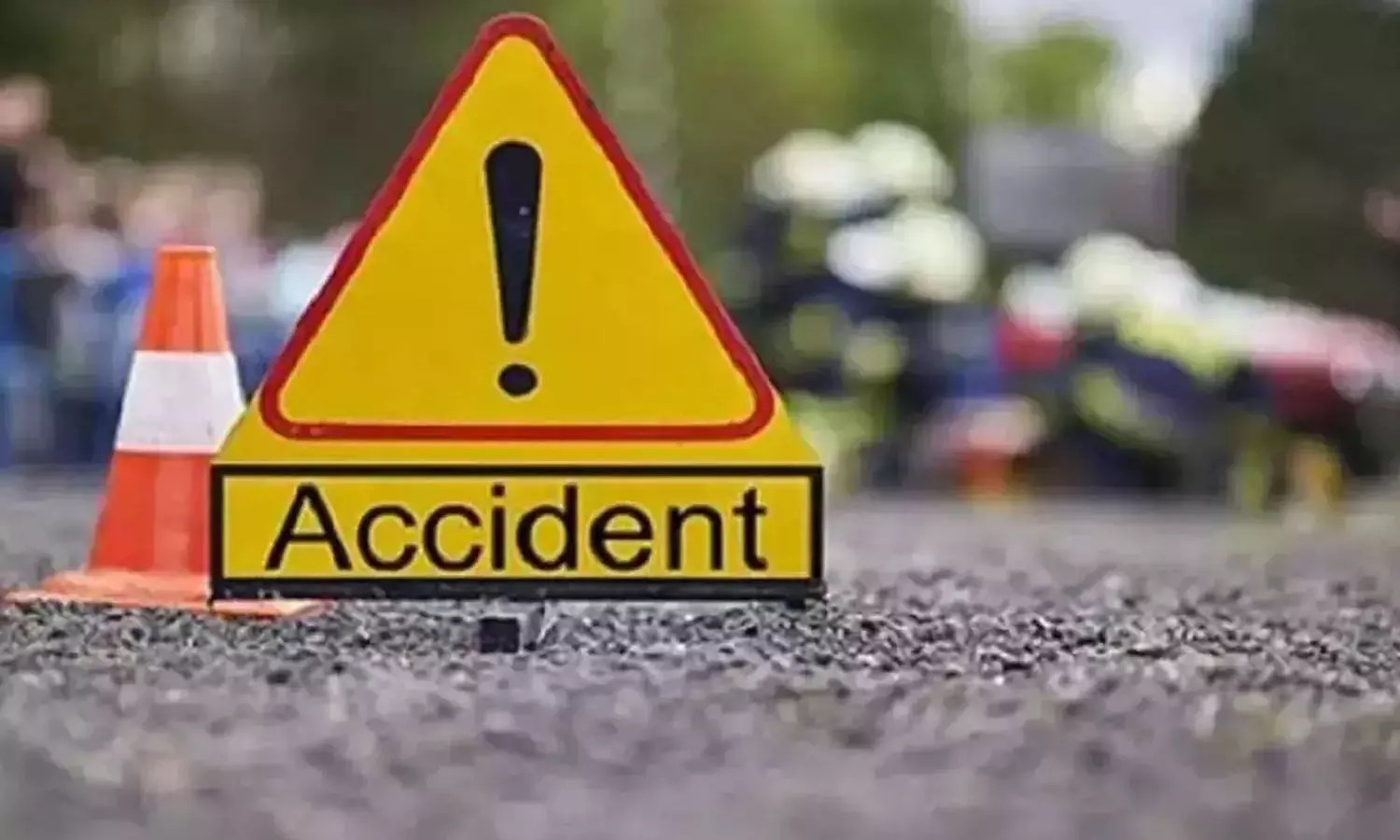 VIJAYAWADA: In a shocking incident, three people were killed on the spot and several injured after an APSRTC bus rammed platform number 12 at Pandit Nehru Bus Stand (PNBS) in Vijayawada on Monday.
An RTC bus bound for Guntur from Vijayawada arrived at the bus station and the bus lurched forward instead of reversing and ramming into the platform. The passengers waiting for their respective buses on the platform fell under the wheels of the bus, resulting in the death of three people, including a bus conductor identified as Veeraiah from Guntur-2 depot, a ten-month-old baby, and a woman.
The RTC officials immediately swung into action and shifted the injured passengers to a nearby hospital. According to RTC officials, the incident was due to a brake failure. Furniture and fencing were destroyed on platforms 11 and 12 due to this accident. The deceased were shifted to New Government General Hospital (GGH) for postmortem, the officials added. Further details of the incident are awaited.
Reacting to the incident, APSRTC managing director Ch Dwaraka Tirumala Rao said that it was unfortunate and a detailed inquiry would be conducted within 24 hours to punish those responsible. The RTC would provide Rs 5 lakh compensation to the bereaved families and bear the treatment expenses of those who sustained injuries.
YS Jagan announces Rs 10 lakh ex-gratia for Vijayawada bus mishap victims
Andhra Pradesh Chief Minister YS Jagan Mohan Reddy has expressed grief over the loss of three lives in bus mishap at the Pandit Nehru Bus Station in Vijayawada. He announced an ex-gratia of Rs 10 lakh to the bereaved families. The Chief Minister also asked the officials to extend support for those injured in the mishap.
First Published: &nbsp 6 Nov 2023 5:31 AM GMT