Niranjan Reddy visits cotton research centre in Texas
Chief Minister K Chandrashekar Rao is aiming at improving the agricultural sector of Telangana by adapting new methods of farming
HYDERABAD: Telangana s Agriculture Minister Singireddy Niranjan Reddy along with MLAs Ravindra Naik, Dr. Metuku Anand, Peddi Sudarshan Reddy and Telangana State Seed and Organic Certification Authority and Managing Director Keshavulu visited the International cotton research centre in the state of Texas, USA to study modern methods of cotton cultivation.
Chief Minister K Chandrashekar Rao is aiming at improving the agricultural sector of Telangana by adapting new methods of farming. The Telangana Government introduced schemes like 'Rythu Bandhu', 'Rythu Bhima', 24-hour free electricity and irrigation water etc., for profitability of farmers. It is now planning to study various agricultural methods which were followed across the world to benefit the farmers.
The State Government was helping farmers towards diversification of crops, agricultural mechanisation and growing crops that are in demand to turn the agricultural sector into a profitable business sector.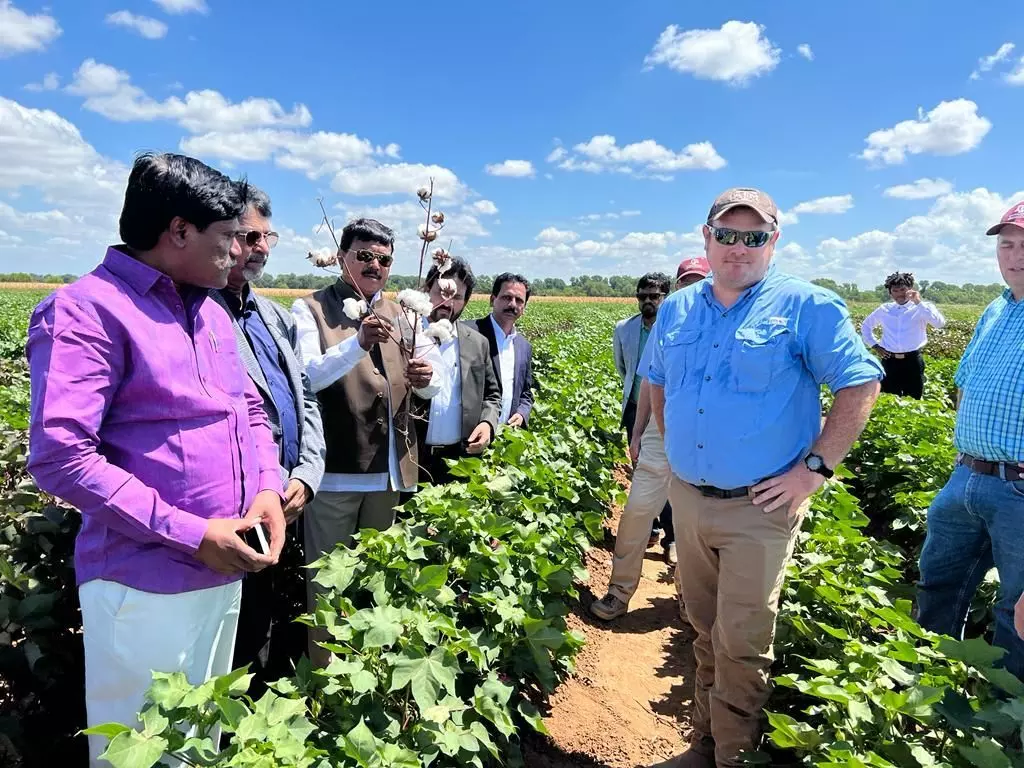 Mechanisation in agriculture, high productivity ploughs and huge farmlands are the reasons behind high cotton yields in America.

In America, cotton yields were highly dense. In an area which receives good rainfall, 60,000 to 75,000 plants can be grown in one hectare and in an area which receives irrigation around 1,20,000 plants. The centre of research is studying methods which would give a yield of above 1,40,000 cotton plants.
As part of crop diversification, farmers there grow corn-crop after the cotton crop to keep the field intact.
First Published: &nbsp 8 July 2022 7:23 AM GMT