Parking feud leads to assault on hospital staff in Lal Darwaja
A raging dispute over car parking led to a brutal attack on a private hospital and its staff in Hyderabad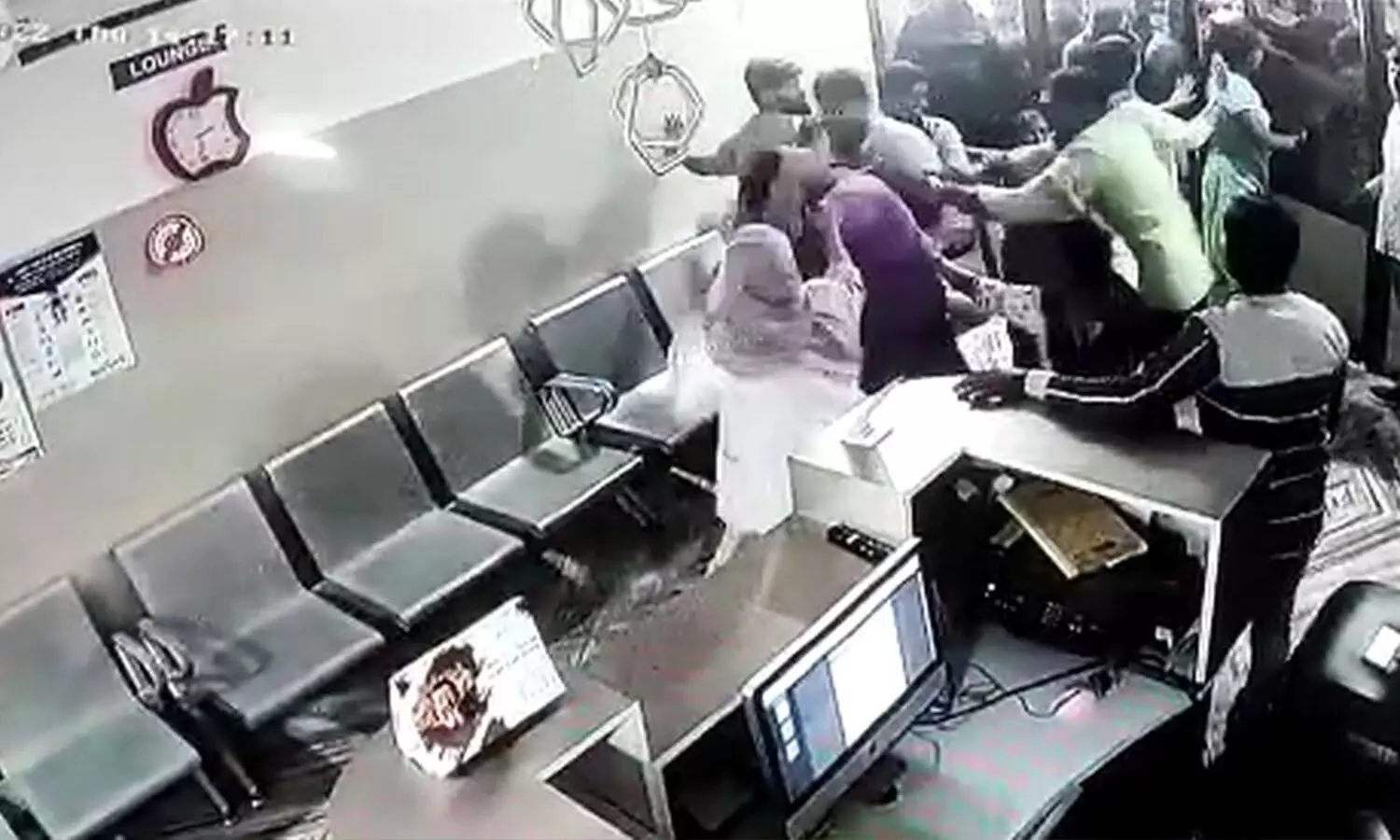 HYDERABAD: A raging dispute over car parking led to a brutal attack on a private hospital and its staff in Hyderabad on Friday. Eight members of staff including a few doctors of ESSEL Hospital in Lal Darwaja were severely assaulted by unidentified miscreants.
An argument with the neighbours was reportedly going on over car-parking. The simmering dispute turned nasty when the miscreants barged into the hospital and mercilessly beat up the staff. The entire act of violence was recorded on the CCTV cameras inside the hospital. At least five miscreants were believed to have carried out the attack on the hospital.
The shocking incident caused inconvenience to a lot of patients including a heavily pregnant woman. Waiting for her appointment, the woman had to endure not only her condition but also the unexpected delay caused by the brawl as she was stuck outside for quite some time. She was unable to enter the hospital as the entrance was blocked by the mob that accompanied the miscreants who attacked the staff members.
First Published: &nbsp 14 Oct 2022 8:17 AM GMT