2 of family killed in jewellery shop fire mishap in Narsipatnam
Tragedy struck a family in Narsipatnam in the form of a fire accident in which two persons, father and son, were killed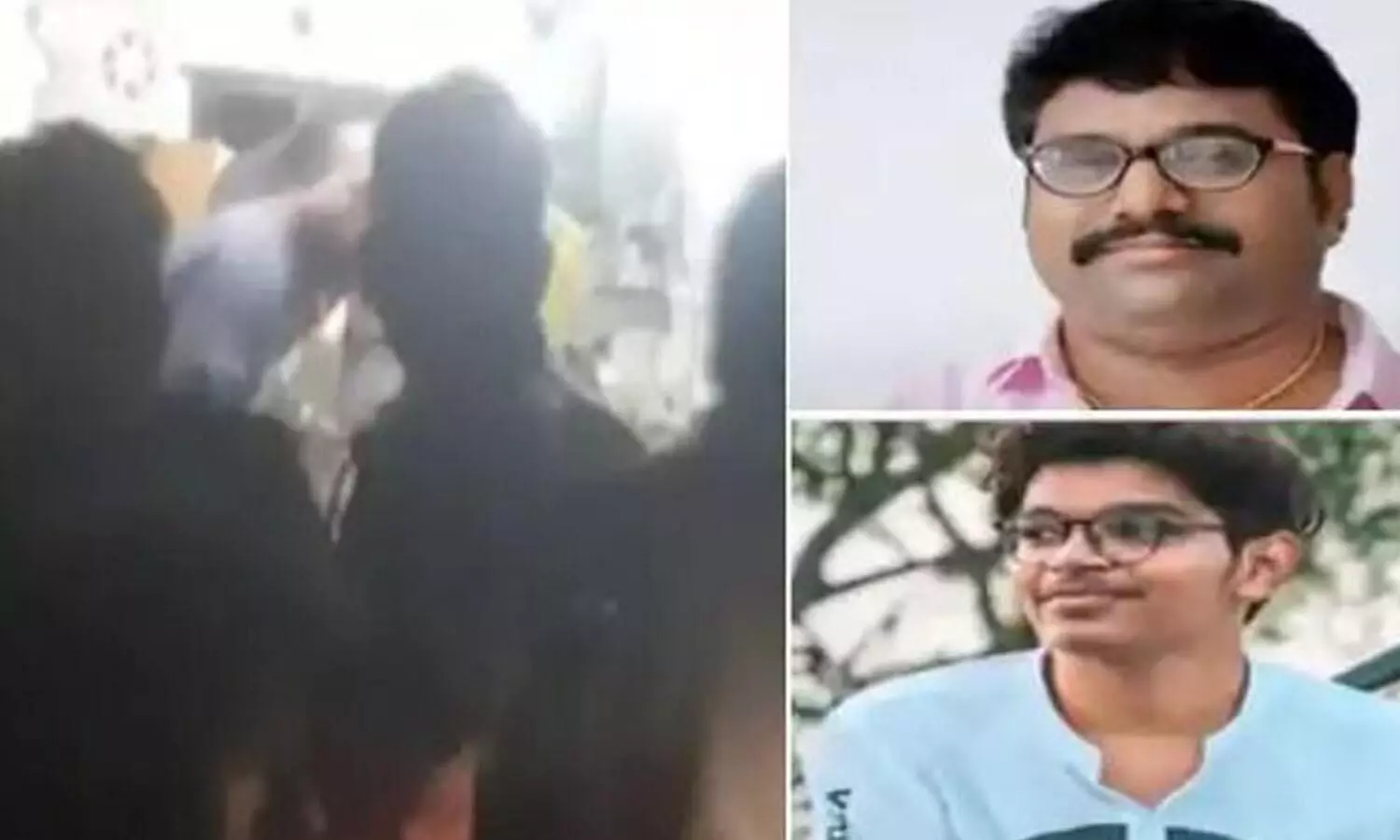 NARSIPATNAM: Tragedy struck a family in Narsipatnam of Anakapalli district in the form of a fire accident in which two persons, father and son, were killed while the mother and daughter sustained severe burn injuries on Sunday. The incident happened at Krishna Bazar centre in Narsipatnam.
According to reports, Malleswara Rao of Narsipatnam ran Ambika Jewellers in Krishna Bazar and lived with his family above their shop.
A fire broke out on the top floor of the building at around 2.30 am. Malleswara Rao frantically called his brother over phone for his help. When his brother reached the shop, he could only see it engulfed in thick smoke as the building was gutted in the mishap.
As it turned out, Malleswara Rao and his son Maulesh were trapped in fire and died due to suffocation. His wife and daughter, who sustained burn injuries, were rushed to Visakha Hospital. On receiving the information, the police and firemen rushed to the spot and put out the fire. The police suspect a short circuit might have sparked the fire that quickly spread across the building. A case has been registered and investigation is going on.
First Published: &nbsp 20 Nov 2022 8:08 AM GMT