Big boys from Pulivendula rule Andhra Pradesh
In a rare coincidence, the newly-appointed Chief Secretary, Dr K S Jawahar Reddy, also belongs to Pulivendula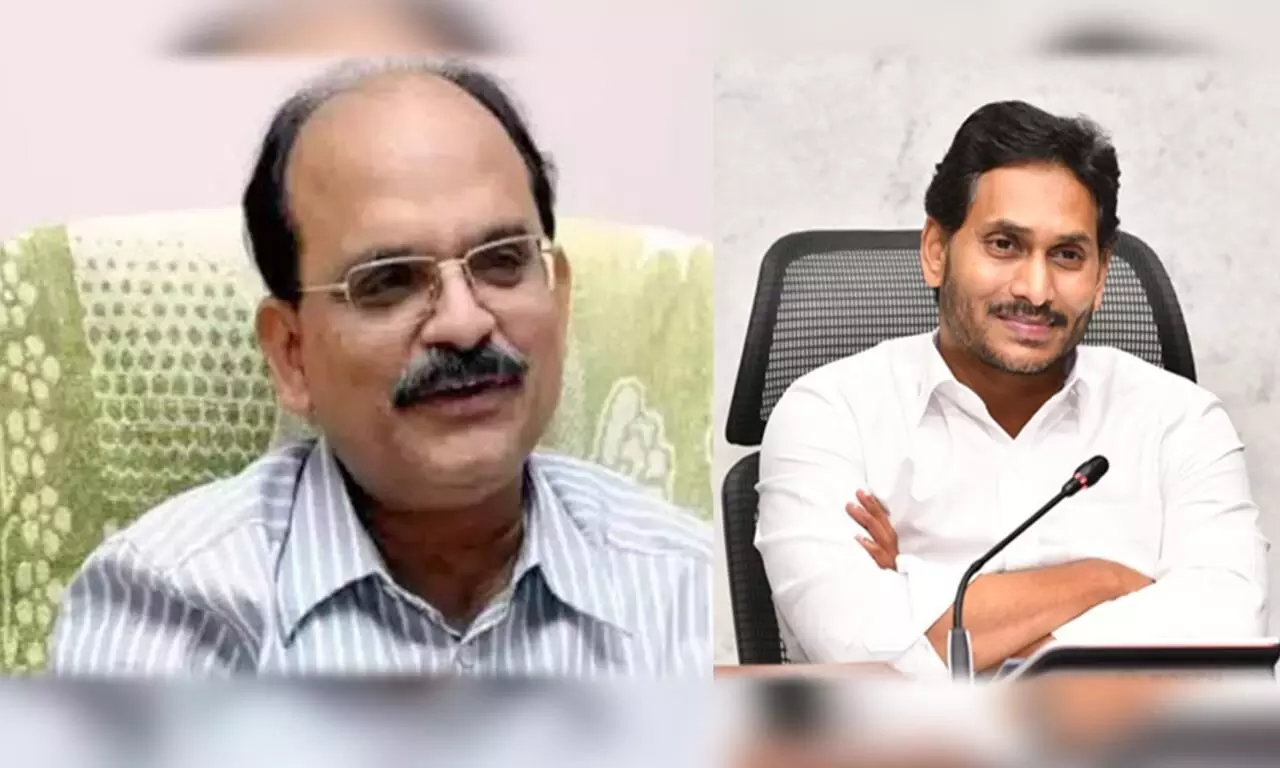 VIJAYAWADA : It is rare, but not strange, for the helmsman in governments to have something in common. For some, its their alma mater. For some others, its their caste/community. But it surely is very rare for the Chief Minister and the Chief Secretary of a state to hail from the same town.
It is common knowledge that Andhra Pradesh Chief Minister YS Jaganmohan Reddy not only hails from but also represents Pulivendula Assembly constituency in Kadapa district.
In a rare coincidence, the newly-appointed Chief Secretary, Dr K S Jawahar Reddy, also belongs to Pulivendula. Dr Reddy, a veterinary science graduate, who went on to acquire a postgraduate degree in Feed Technology, earned a name for himself in the Indian bureaucracy. Dr Reddy was consulted and his advice was considered very valuable by successive governments. He was taken seriously in the administration by the Telugu Desam regime under N Chandrababu Naidu. His knowledge and experience have obviously been regarded well by the Dr YS Rajasekhara Reddy Government too.
While it was expected that Dr Jawahar Reddy would occupy a pivotal position in the Chief Minister's Office(CMO) as soon as Jaganmohan Reddy became the Chief Minister. However, no such move was done by Jagan. Dr Jawahar Reddy, who was the principal secretary to government heading the Medical and Health department, was given the opportunity to serve as Executive Officer(EO) of Tirumala Tirupati Devasthanams( TTD), at his will. Later, when Jagan wanted Dr Reddy to be in the secretariat, he was allowed to sail on two boats, keeping the position of EO also along with his primary assignment in the secretariat.
Dr Reddy was elevated to the rank of Special Chief Secretary and was endowed with the responsibility of heading the CMO.
Dr Reddy personally believed that he would, one day, occupy the top job of Chairman of Board of Revenue (Chief Secretary used to be called the Chairman of Board of Revenue, a few decades ago). However, he had, in the heart of hearts, an iota of doubt whether his native place would come in the way of his becoming the Chief Secretary in the YS Jaganmohan Reddy Administration.
As luck would have it, he was chosen for the top job by the Chief Minister, superseding a few officers like Defence Secretary of India A Giridhar, Special Chief Secretaries Poonam Malakondaiah and Y Srilaxmi. Dr Reddy will retire exactly, after the scheduled time of Assembly elections, in June 2024.
In fact, it is Kadapa boys all the way at the helm of affairs in Andhra Pradesh. Kasireddy Venkata Rajendra Nath Reddy (1992-IPS) from Rayachoti in Kadapa district is the Director-General of Police (the Head of Police Force). So is A Dhananjaya Reddy, a conferred IAS officer, is the secretary to the Chief Minister.
Thus, the reins of Andhra Pradesh are held firmly by the boys of erstwhile Kadapa district.
First Published: &nbsp 29 Nov 2022 2:09 PM GMT