Case against Jana Sena chief Pawan Kalyan over Ippatam visit antics
A case has been registered against Jana Sena President Pawan Kalyan for flouting traffic rules and travelling on top of his vehicle during his recent trip to Ippatam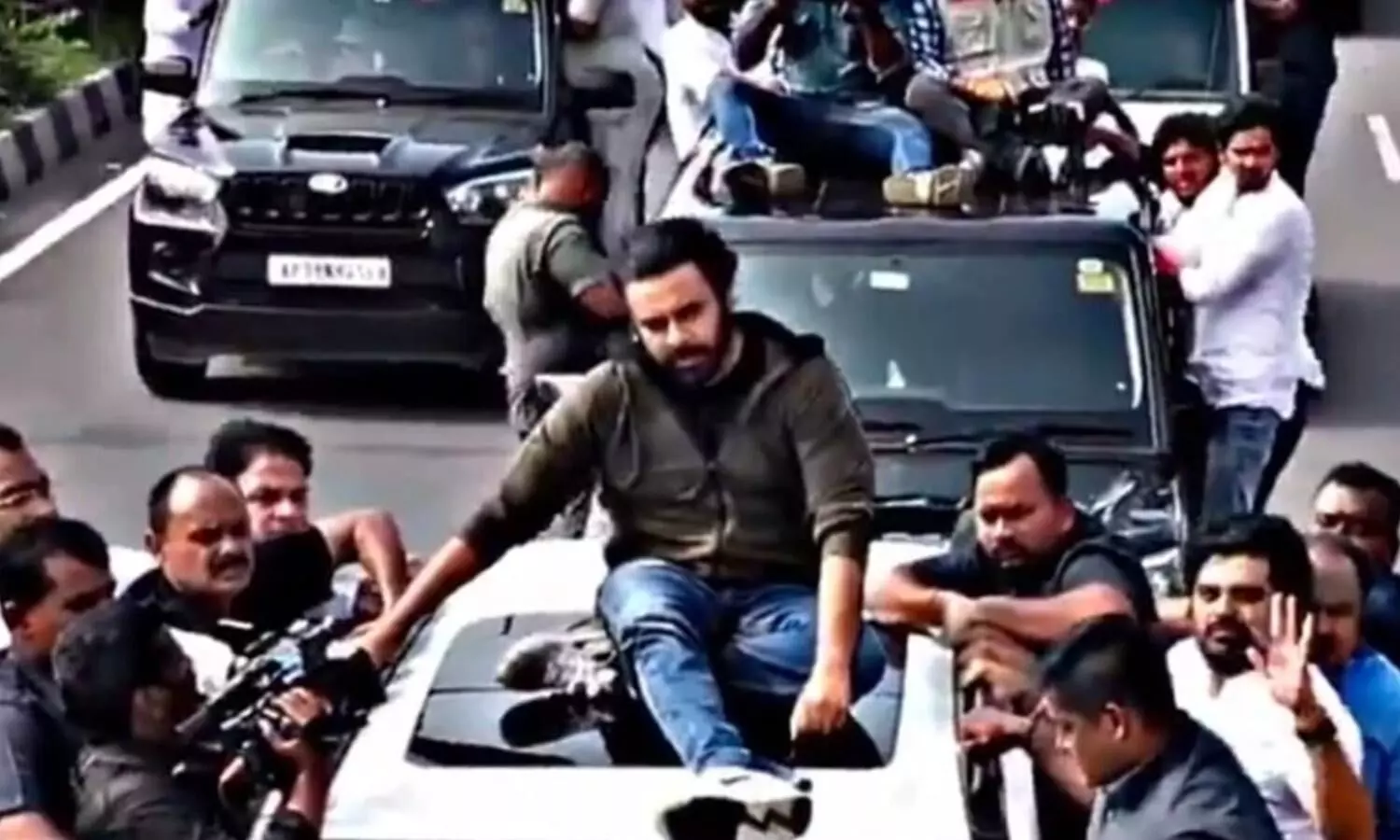 AMARAVATI: A case has been registered against Jana Sena President Pawan Kalyan for flouting traffic rules and travelling on top of his vehicle during his recent trip to Ippatam near here. The case was registered at the Tadepalli Police Station based on a complaint received against the actor-turned-politician.
A person named Siva from Morrispet in Tenali lodged the complaint against the mercurial leader. Pawan Kalyan has recently visited Ippatam village in Tadepalli mandal to take a tour of the area where demolitions were carried out as part of road-widening works. The Jana Sena chief, besides the Telugu Desam Party (TDP) leaders, have alleged that several houses were demolished as part of vendetta politics by the YSRCP government as the victims allowed the Jana Sena to organise a public meeting in their lands some time back.
While heading to the Ippatam village, Pawan Kalyan sat on top of his vehicle during his entire road journey. His antics drew flak even from the national media for setting a wrong and dangerous example for his followers.
The Tadepalli police have booked both Pawan Kalyan and his driver under Section 336 of IPC read with Section 177 of Motor Vehicle Act. They were also charged for unlawfully taking out a rally on that occasion.
First Published: &nbsp 12 Nov 2022 12:14 PM GMT