Chandrababu squats on road, perches on top of bus, slams YS Jagan in Kuppam
TDP President Chandrababu Naidu, who has been targetting the YS Jagan government and the police in AP, continued his tirade on the third day of his Kuppam visit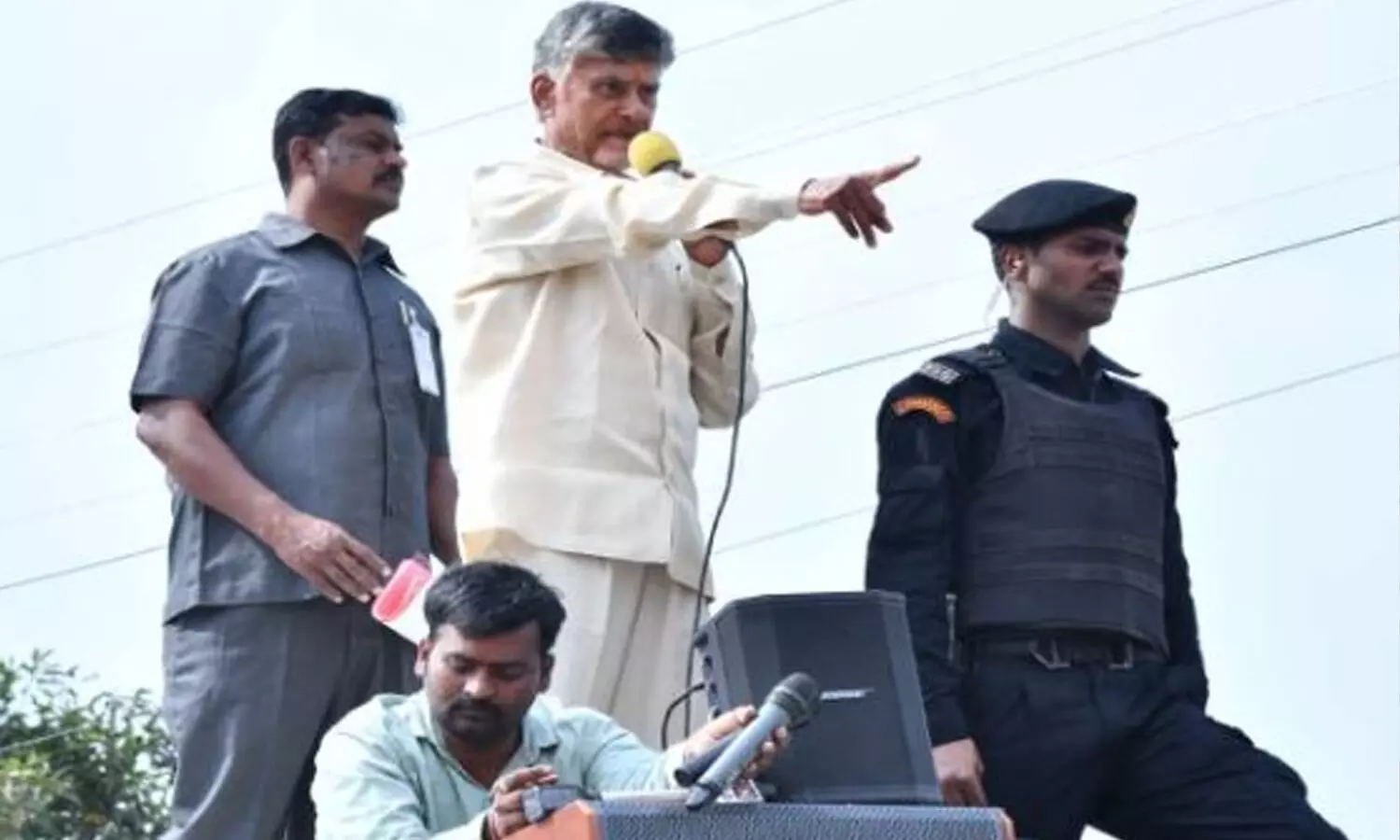 KUPPAM: Telugu Desam Party (TDP) President Chandrababu Naidu, who has been targetting the YS Jaganmohan Reddy government and the police in Andhra Pradesh, continued his tirade on the third day of his Kuppam visit on Friday.
The TDP chief, who was upset with the denial of police permission for his roadshows and public meetings, remained defiant and set out on his scheduled visits on Friday morning. However, with the police preventing him, he staged an impromptu protest by squatting on the road at Gudupalli.
The veteran leader later also perched on top of a private bus and addressed the TDP leaders and activists. Harping on a familiar rhetoric that he has been using in the last two days, Chandrababu questioned as to how there could be different rules for the ruling YSRCP and the opposition parties when it came to holding rallies and roadshows.
He vented his anger on the police for stopping his party activists from reaching Gudupally for his meeting. Asking the police to stop acting like slaves, he warned them with harsh punishment once his party came to power.

Kuppam and yellow blood
While attacking the YS Jagan government and his YSRCP, Naidu made some interesting comments. He said that the colour of the Kuppam people's blood was yellow and cycle was the symbol that was imprinted in the hearts of the people here.
Claiming that the days of the Chief Minister were numbered, he said that he was being prevented from touring the state as they feared a revolt among the public. He also claimed that people were coming voluntarily in large numbers to his meetings and that precisely was the reason why the police and the YSRCP government had been harassing him physically by creating obstacles for his visits.
First Published: &nbsp 6 Jan 2023 11:07 AM GMT