Few takers for degree courses in AP; 50 pc seats vacant after counselling
The counselling for admissions into degree courses in Andhra Pradesh ended with more than half of the available seats reportedly remained unfilled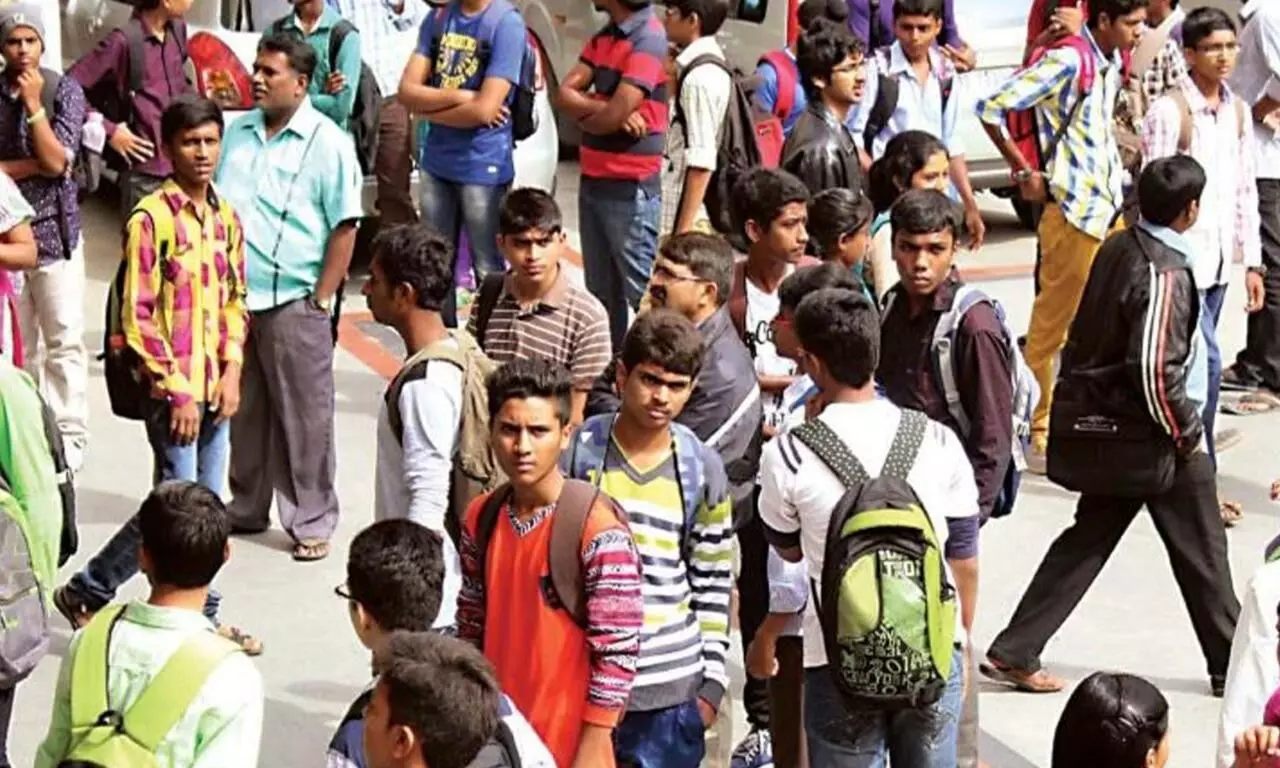 AMARAVATI: The counselling for admissions into degree courses in Andhra Pradesh ended on Saturday. But to everyone's shock, more than half of the available seats reportedly remained unfilled with no takers for them at the end of the counselling.
According to the details given by officials, of the total 3,46,777 seats available in colleges under 14 universities in the state, 2,04,299 were not filled while 1,42,478 seats were taken by students in three phases of counseling. In the first phase, 84,549 students got admission whereas 38,645 seats were filled up in the second phase. In the final phase, 18,284 students received admissions.
On the other hand, while there are 57,061 seats in government colleges, only 26,227 students opted for admission besides 7,276 others who got seats in private aided colleges. About 1,06,650 students were admitted in private unaided colleges. As far as university colleges are concerned, out of 2,807 available seats, only 1,325 have been filled up.
Also startling was the fact that, among the 22 courses in degree, three courses remained empty with not even a single student opting for admission in them. Of the total admissions, the highest was registered for B.Sc with 62,429 students opting for it even as 51,395 got admission to B.Com, 11,914 to BA and 5,585 to BBA.
First Published: &nbsp 20 Nov 2022 7:30 AM GMT